Digital accessibility for websites and digital services is important. At HeX Productions, we've partnered with Shaw Trust Accessibility Services to offer an end-to-end accessibility solution – incorporating:
reviews
testing
development
accreditation
We will help you to achieve digital accessibility accreditation from one of the UK's leading disability charities. Our accreditation shows that you have tested your website to include people with a range of impairments. Opening your website up to a wide group of users.
For public sector organisations, it is legally required to ensure your digital service is accessible for everybody. Commercial businesses could find themselves in legal battles or bearing the brunt of disability awareness campaign groups too. Any kind of inaccessibility is against the Equalities Act (2010). Being able to display an accreditation badge shows that you are making accessibility a priority.
How does accreditation work?
Whether it's a pre-existing website or a brand-new one, there are multiple stages to becoming accredited. We'll take you through them, step by step.
Step 1 – Digital health check – a snapshot
This is simple – we do an automated accessibility check on your website, free of charge. This lets you know which areas need improving and, roughly, how accessible/inaccessible your website is. There is a range of common web accessibility issues that most websites have, which we can point out on your website.
Once you have decided to start your accessibility journey, and have signed on the dotted line, you will receive an 'In Progress' certificate. You will also receive a Shaw Trust Accessibility Service badge to display on your website.
Step 2 – Wireframe review
If you're building a brand new website, it's important to be accessible from the very beginning. We go through your website's wireframes and assess their functionality for any common web accessibility errors. This includes user journeys and assessing how easy it is to navigate around key areas of your website. We also consider which elements are going to require coding for screen readers and other assistive technologies.
If you're not building from scratch, it is still good practice to review the page elements. Thinking about how the pages are viewed and where the links take you to.
Step 3 – Design Review
This is where we work closely with the Shaw Trust Accessibility Services team. They take a look at the aesthetics of the website. Their accessibility specialists make sure that the customer journeys are accessible from a visual perspective. 
Colour contrast, font sizes, moving features, sliders and the amount of information being displayed on a page. Too much information can be very distracting without cognitive challenges, so keeping things simple, and clear with well-titled headings is key.
Step 4 – Development
This is dependent on the size and skills of your in-house team. We can provide accessibility consultancy to your existing developers. Ensuring you are including the key snippets of code to make your functions accessible. Or, we can take the reins and lead the build of the website using our own experienced, accessible web development team.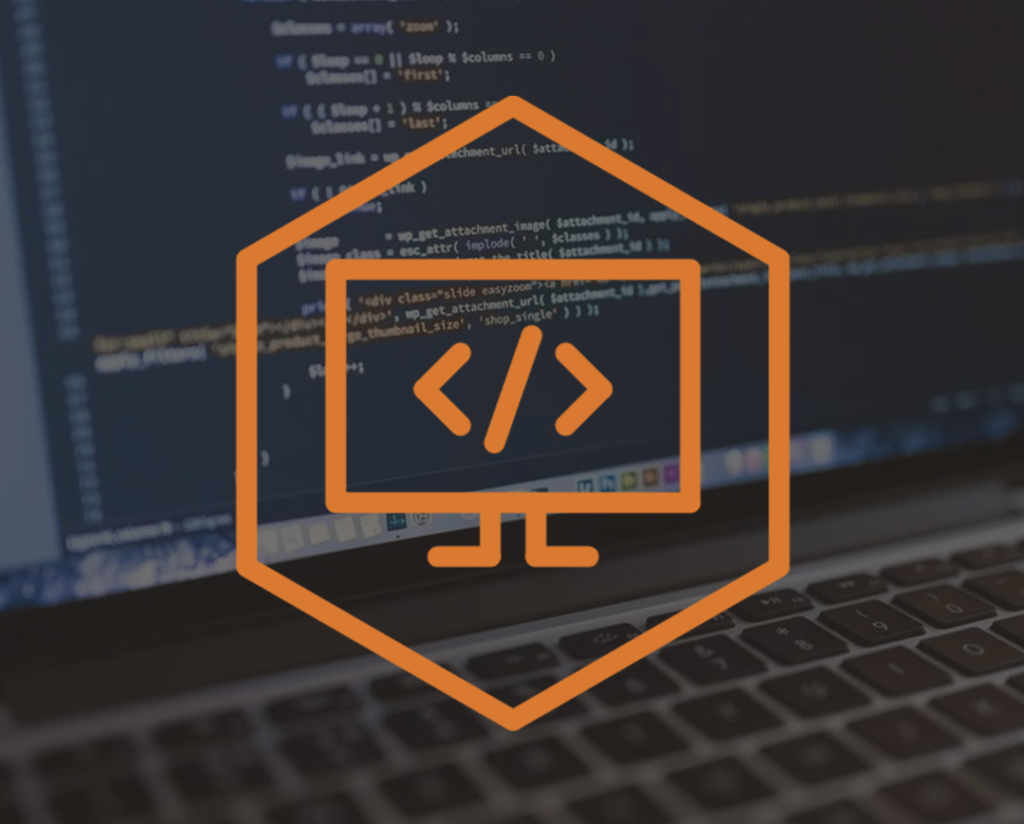 If you choose HeX, we'll be staying in touch at key milestones and sharing each stage of the build on your dedicated development server. Our web developers are educated with the skills to develop accessible websites. This means the accreditation process tends to be a lot more streamlined. It's less likely fixes will be needed later in the process, saving you time and money.
Step 5 – Test
A test can be valuable in different ways, depending on the size and scope of the project.
If you are building a brand-new website with HeX input, the full user test would be carried out at specified touchpoints. It will also be carried out at the end of the project. This will ensure the build meets the necessary WCAG 2.1 requirements. This will be followed by the fixing of any snags that the test has identified.
If your site is existing and you want to start the journey of becoming accessible, a full test up-front is advisable. This will allow you to get the full picture of your web accessibility problems. It'll give you the ability to assess where you need developer input and identify some key areas which may require some training. 
Step 6 – Fix
There will be a period of 6 months after the initial full test to allow you to fix the issues before a free retest. The re-test will pick up any minor outstanding errors.
The number of fixes that are needed to make your website fully accessible could vary. If your website was built by us, there are likely only to be a few fixes. However, if a site has not been developed with accessibility in mind, there could be many. HeX Productions can help you to plan your priorities, and offer development services to ensure that you complete these fixes accurately and in a timely manner. 
We can also provide support with editor training to future-proof your digital service.
Step 7 – Accessibility Accreditation
You will be awarded a Shaw Trust accreditation once the final version of your website has been tested and approved as accessible by Shaw Trust Accessibility Services. This means you can proudly display a badge on your website. You will also be listed on Shaw Trust's official accredited accessible organisation list.

Maintaining your accreditation
Your accreditation is valid for 1 year.
We offer a subscription package to allow you to maintain your status. What's more, with a monthly scan of your site, we can report on errors every month, making it easy to stay on top of your website's accessibility.
As part of your accessibility subscription package, you will receive a full accessibility audit at the end of the year. This will result in accreditation for a further year, and if you have kept on top of things using your monthly reports, you will have fewer web accessibility problems to fix.