The design process is a fundamental role in achieving an accessible interface. Our robust training covers user journey considerations and inclusive design best practices, relevant for those within the design industry.
A lot of the time, designers are the first people to see and listen to the brief of a project. Transferring this brief into a captivating and engaging piece of work is essential. However, so is ensuring this work is accessible for all to interact with.
Designing with accessibility in mind from the start can create a more streamlined process. Let us share our knowledge with your designers and empower them to build accessibility into the design process from day one.
---
Who will benefit from HeX accessible design training
Our bespoke web accessibility for designers training is suitable for those within the field of: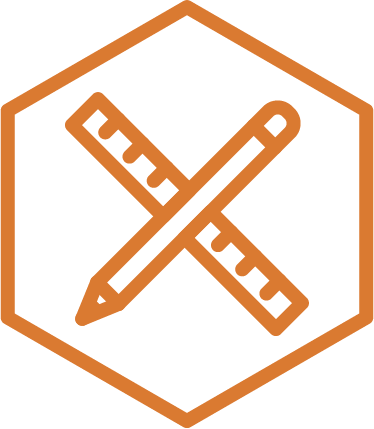 UX – User Experience
UI – User Interface
Graphic Design
Web Design
Web Development
Along with anyone who has a keen interest in inclusive design.
---
Accessible designer course overview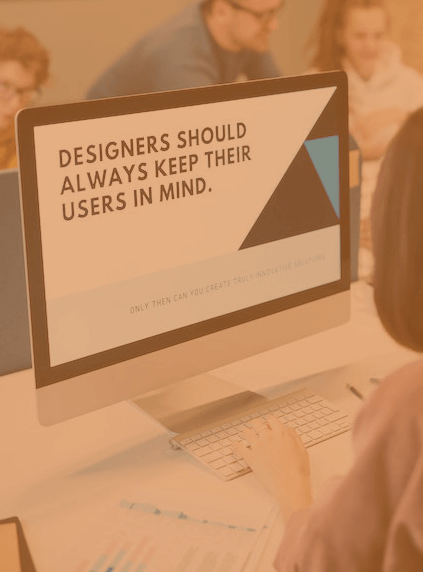 In the UK, 1-in-5 people have some form of disability, and many organisations are losing site custom due to poor accessible website design. Our training can ensure this isn't the case for you and give your designers the confidence to make inclusive design decisions. 
You'll soon find that the accessible changes you make to your design work will actually improve the user experience for everyone online, not just people with disabilities. 
Our inclusive design training details the steps that designers need to take to have a more accessible process. Giving a unique opportunity to learn how to implement accessibility into wireframe designs and looking into layout, customer journey, function and motion considerations.
---
Digital accessibility learning topics for designers
Our engaging and interactive workshops include the following topics:
Awareness-raising training on why accessibility matters
An overview of the web content accessibility guidelines (WCAG) and the four main principles of design
The use of colour is vital for your site's accessibility, especially for users with low vision. We'll look into colour combinations and how to check the colour contrast ratio is at a sufficient level. Along with ways you can help those with colour deficiencies 
How to ensure that your links, buttons, and active states are accessible
What fonts are user-friendly and which to avoid using
Size and spacing is an important consideration in all design work. We'll delve into best practices for content layout, as well as text size and character and line spacing 
Dynamic content accessibility techniques
Minimising hazards, consequences, or accidental actions, through tolerance for error good practice
How to reduce repetitive actions and enhance the experience of users
The benefits of simplicity with prompting task completion
Why adding transcripts and captions are vital in video content, and how to successfully do so  
How to structure your content with heading levels. With live demonstrations on why headings are crucial for navigation within your web pages for users of assistive technologies, such as screen readers and keyboard accessibility
A look into how simple language to convey information will make your content user-friendly and gain high readability scores
Tabbing and scrollable site element rules
The use of alt text to correctly describe images to support those using assistive technologies such as a screen reader
An in-depth look into link strategies for digital platforms
If you are currently working on a project, let us know. We can tailor our sessions to include hands-on workshops, focused on assessing and improving your own content.
---
What our web accessibility for designers training will help you achieve
Understand how design decisions impact on website accessibility and useability
Learn how to aesthetically design, whilst meeting accessibility standards
See how those who use assistive devices, such as those who use screen readers or keyboard only, interact with your websites pages 
Gain confidence, knowing that you are creating design work that is accessible for everyone to interact with
Learn what tools you can use to assess your own accessible designs
Have the power to seek out and mitigate accessibility flaws within your online structure or web page content. Achieving accessible websites
Have the ability to explain your design decisions to colleagues or clients confidently 
Enhance your user's overall digital experience
Understand the balance between accessibility and brand requirements
Ensuring that your design is considered accessible by complying with Web Content Accessibility Guidelines (WCAG) 
---
How we deliver our training sessions
Our trainers understand that your time is precious, and there may be some accessible design elements that you are already knowledgeable about. That's why we can tailor our sessions to meet your individual needs.
We offer full or half-day training at a time when it works best for you.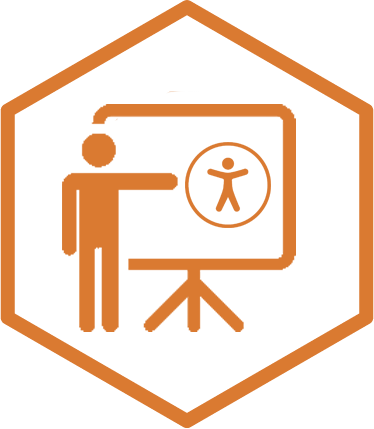 With a choice of:
In-person sessions
Online training
Pre-recorded training to watch in your own time
Or a mixture of these options!
---
Interested in our web accessibility for designers training?