Why do you need a website accessibility statement?
As an organisation, a website accessibility statement is important. For one, it shows that you care about your users and about accessibility. But more importantly, it allows disabled and assistive technology users to understand what areas of a website they can and can't access. 
Accessibility is not simply a moral choice. To include disabled users is required by law. This is evident in the Public Sector Accessibility Regulations. This law states UK public sector organisations must be accessible by 2020. Under these regulations, public sector bodies must upload an accessibility statement.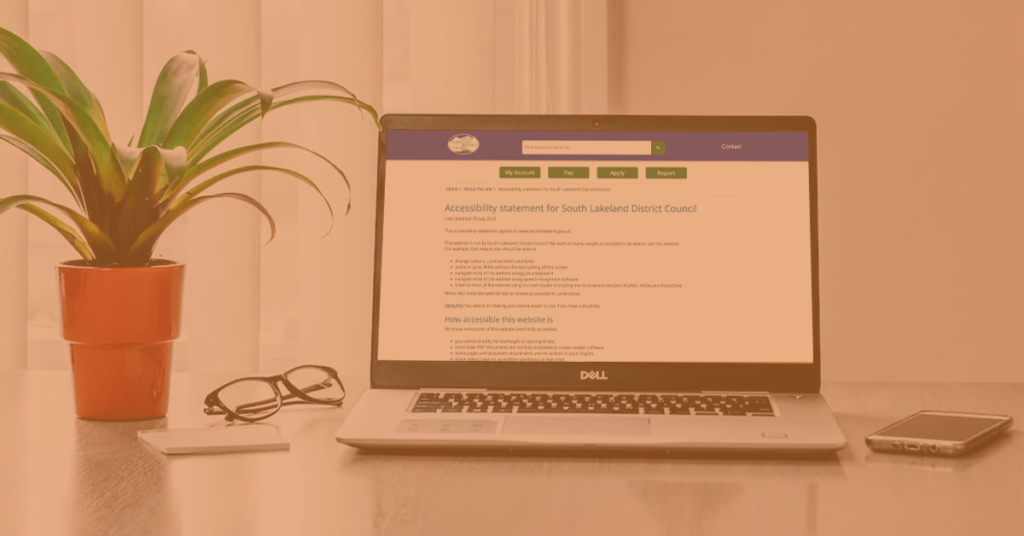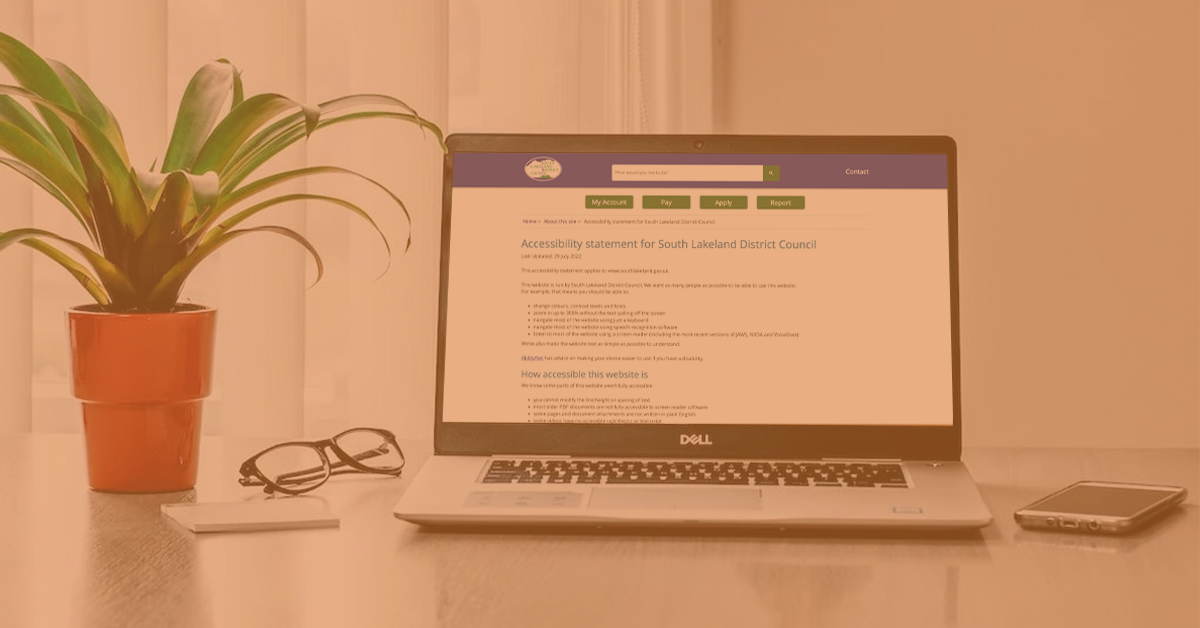 Websites must follow the principles of accessibility. They are the following:
Perceivable – Meaning that users can identify content and interface elements. Whether this is by voice/sight/sound.
Operable – Meaning that a user can control a digital service regardless of their disability.
Understandable – Meaning that a user can comprehend the content and the way the service they are using works.
Robust – Meaning that the digital service is designed to function on appropriate technologies.
Creating a regulatory accessibility statement
We are able to compile accessibility audit findings into a concrete accessibility statement that fits the UK Government template statements.
This can be a third-party audit or an audit from us.
What will we include in your website accessibility statement
Creating accessibility statements can be a difficult and time-consuming process. Translating WCAG standards into actionable steps can be hard. 
To be compliant with the new legislation, you need to be able to provide an accessibility statement on all digital services within your web estate. This includes, but is not limited to:
Website
Mobile Applications (each application requires a different statement)
Intranet systems
The Accessibility Statement will include the following deliverables:
How accessible is your website
To be compliant, your accessibility statement needs to detail that your website is one of the following:
Fully accessible – the digital service meets WCAG 2.1 Level AA compliance in every area., Excluding archived content.
Partially accessible – Some of the digital service is inaccessible. But, a large proportion meets accessibility standards.
Not accessible – The digital service is inaccessible for disabled users.
Commitment to Accessibility
A brief paragraph or statement that communicates your organisation's commitment to accessibility.
Standards that apply
A statement of which specific standards have been tested against. Whether this is WCAG 2.1 or WCAG 2.0. Our own accessibility audits operate on the most recent Standards, so this would be WCAG 2.1.
Contact information
Information on who should be contacted in regard to any accessibility question/concern that the user may have.
Limitations of accessibility
Public Sector bodies are required to include all website features that are not accessible. This will need to be a full list. This will highlight any areas where users may face a challenge, even if the feature or area is considered 'partially accessible'.
Measures taken in regard to accessibility
Information on how your organisation makes your digital service accessible. This will include processes in place to deal with accessibility issues.
Technical prerequisites
Detailed information on the digital environment's compatibility with any browser or operating system. This includes information on browsers and operating systems which are not supported.
Elements of inaccessibility
As part of an Accessibility Statement, you must relate each inaccessible element to the relevant WCAG Success Criteria.
There are more than 60 testable Success Criteria in the WCAG guidelines. If an element is in breach of one or more of these Success Criteria, your Accessibility Statement will need to state which one explicitly.
You must also include the date you intend to fix the error. We can help you build an Accessibility Roadmap to plan some incremental changes. We can also help you fix the problems if you're not sure where to start.
Supporting information
Other information that may be applicable to your organisation. This includes which laws you are regulated by, links to your accessibility roadmap and more.
Need an accessibility statement?
We can help write an accessibility statement for your organisation. Working with the findings of your accessibility reports or audits to create an accurate and compliant accessibility statement. Get in touch with us to find out how we can help.