Meet
Cheryl

, our

Digital Engagement Manager

, who loves being creative and dabbling with new technologies .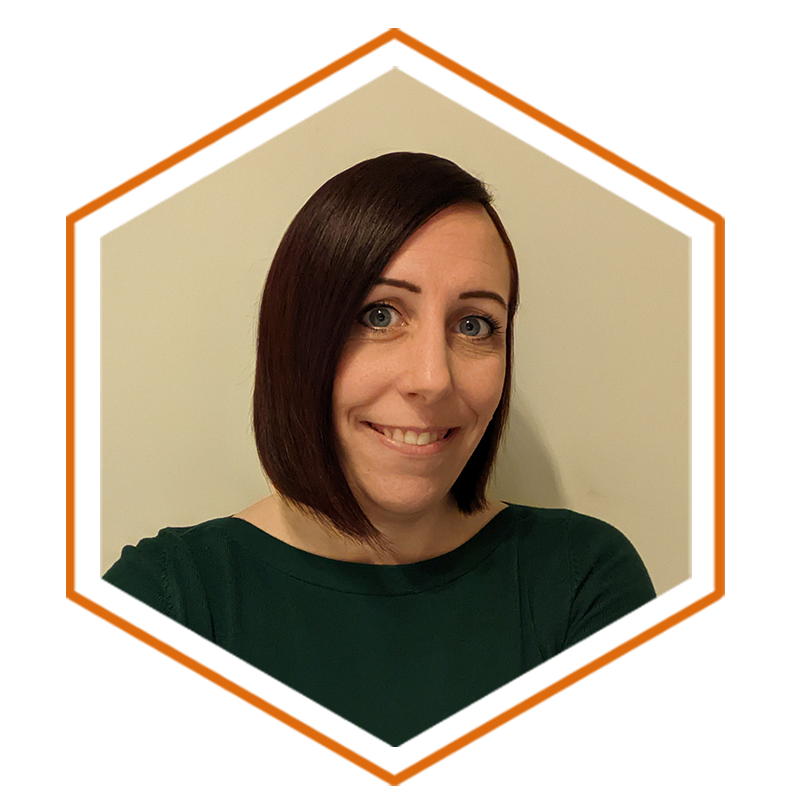 Cheryl is our Digital Engagement Manager at HeX. Cheryl has a flair for design and anything creative, so is always looking for ways to best showcase our work in a variety of communication methods. Cheryl's loves to travel as much as her pennies will let her and, where possible, taking her four-legged furry friends with her too.
Tell us about yourself and how you got to where you are now:
I'm a bit of a self-starter when it comes to my skill set. After college, I went into work within a role helping the visually impaired by producing large print and Braille resources for young people studying at school. After, I moved into a marketing role, within the education sector, where my main role was in ensuring the school and academy maintained a full intake of students each year. In this role, I was responsible for all advertising, marketing and managing social media channels, along with procuring and maintaining the school's website and e-learning site – along with managing a busy print department.

After 10 years, I then moved across to working for Derbyshire Police, producing communications and engagement campaigns – taking on producing small videos, eye-catching graphics and writing content with an aim in changing mindsets, behaviours and helping to raise awareness.
In my spare time, I've previously volunteered with the Guide Dogs association, as it's something that has always stayed close to my heart….along with they have cute dogs there of course!
So, this role I'm in now, nicely encompasses all of the different skills I've picked up along the way and I feel lucky to find a role that ties them all together and I'm looking forward to helping to enhance the digital world of accessibility.
What does your average day consist of?
I'm a newbie, so it's early days! An average day currently consists of updating our social media channels and creating digital engagement plans to promote the brilliant work that HeX produces and to link in with current stakeholders and gain new custom.
Who do you admire?
No one in particular really, just anyone who is confident within themselves, who has ambition and dreams they strive towards.
What is something few people know about you?
I'm a rather open person, I'm sure people know most things about me in life – all I can think of is that I learnt to read and write Braille in a previous job…though I might be a bit rusty now! Oh and I have amazing film taste…just kidding, everyone knows that.
What toppings would you choose on a pizza?
I'm sorry to say…I am a pineapple on pizza person (I know, sacrilege). But I pretty much have anything on them really…other than seafood, I just find that wrong – back at you pineapple haters.
What are your top three pet peeves?
Too many to name. Top would be probably people with bad manners, or people who appear to think my car is invisible. The peeve that probably pushes me over the edge is slow walkers (I would actually be handy in a zombie film, as they would get me to that scale of vexed).
If you could be anywhere, where would you be?
Anywhere surrounded by mountains and lakes.