Not enough time to make improvements to your website or service? We can help.
Maintaining a website doesn't have to be stressful, and we will always ensure you know how to manage and update your site before it's handed over to you. However, if you'd prefer to concentrate on running your business and want to leave the website to us, we offer a range of website maintenance packages to free up your time and make sure your site runs smoothly, is accessible to all, enhanced for search engines and looks great every day.
Our packages can be tailored to suit your needs, but here are a few examples of the things we can help you with:
Hosting & Security Package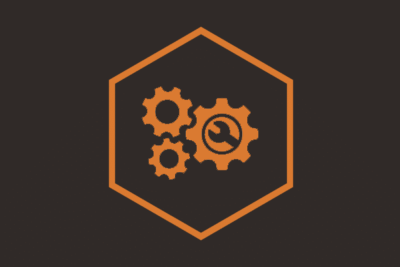 This package ensures your hosting and security are up to HeX standards. It is important to keep your website software up to date (just like your phone) so that you are using the latest technology. There is also a risk to website security if you are not using the latest versions.
Hosting, domain and server management
Website backup, recovery and uptime monitoring
SSL certificate
Plugin, theme & core updates
Maintenance packages
Signing up for our hosting and security package will make your website secure and up to date, but what about updating the pages that your visitors see and introducing new functionality and features?
By taking up one of our website maintenance packages, we can support your aspirations to improve your website and show you how to make it more accessible.
Basic
Monthly website backups
Plugin, theme & core updates
Monthly accessibility checks
Monthly progress meeting
Accessibility accreditation*
You will also receive 5 hours of HeX time.
Advanced
Hosting & security package
Basic package
Intermediate package
Ticketed web support
SEO & PPC support
You will also receive 20 hours of HeX time.
Intermediate
Basic Package
Weekly website backups
Monthly analytical data
Telephone support
SEO review/ recommendation
You will also receive 10 hours of HeX time.
Advanced Plus
Hosting & security package
Basic package
Intermediate package
Advanced package
Advanced analytics tools
You will also receive 35 hours of HeX time.
*Accessibility accreditation requires a minimum 12 months contract
Website maintenance packages – Our Terms:
Payment is taken on the 1st of the month

The minimum contract is three months

Yearly contracts come with the advantage of accessibility user testing
HeX time explained
The team at HeX take a very personal approach to helping our clients. Your website is important to us, and we like to help businesses improve how they communicate with the world. We like to support your organisation in the ways that you need most. This is why we offer you our time in hours. Within those hours, you can choose from a number of services that will best fit your business plans. If you're not sure where to start, we can help with this too.
We will build a plan with you, tailored to the amount of time and the number of months that fit your budget.
Content support
If you need support with creating engaging blog posts, managing your social media channels or keeping your web content up to date, we can take care of that for you. We can also make sure that customers can find you with Search Engine Optimisation (SEO) support.
Design updates
No website should remain static, and we offer packages where we'll make template tweaks and style changes so your site can grow with you. The term 'design' is not limited to the visual impact of your site but also the way your visitors find information and how you use signposting to create a great customer journey, helping people find the products and information faster.
We can also help with the following:
Graphic design for both print and digital

Photography

Video production
Technical or website development support
Not everyone is interested in the behind-the-scenes stuff, but it's important that things stay ship shape, technically speaking. We offer website backups, the creation of online forms when you need them and updates to plugins so your customer experience remains spot-on.
Accessibility Support
We have spent a lot of time developing our knowledge of accessibility standards and guidelines, and we can make short work of your accessible website improvements. We also have the support of our disabled testing team from Shaw Trust Accessibility Services, who we have an excellent working relationship with, to offer you a unique user testing team.
Ad-hoc support
We have a great team with a huge range of skills, so if you need help with anything website, digital, print, design, marketing or PR, please ask. Our whole team (and their expertise) are available to our clients, so if you need something done, just ask.
We also have a lot of friends and contacts within the industry, so if we cant help, we probably know someone who can.
Website maintenance packages to suit your needs and individual situation
Our typical website management packages give you a number of HeX hours to use with whatever service you require, and we can offer guidance on how best to use your time. However, we can also build a bespoke package designed specifically for your needs if our standard packages aren't suitable.
Contact us to have a chat about your requirements and how we can make your life website-stress-free.