Being a creative can have it's implications. Research suggests that working or studying in a creative field means you're more likely to be diagnosed with mood disorders
Based on a Psychological review by Christina Taylor of Albany State University, USA, if you are creative, there is a higher chance of being diagnosed or experiencing a mood disorder. Having looked at numerous relevant studies, that covered millions of participants, there was tangible evidence to suggest those with a creative mind were more likely to get mood disorders such as depression.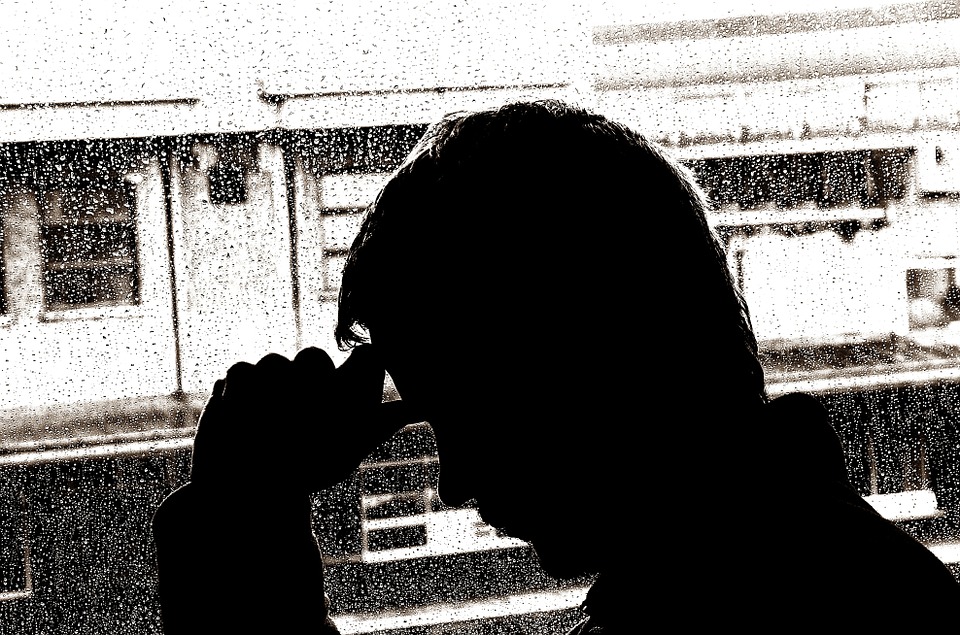 Looking at data from ten studies involving fine art students, creative writers and other members of creative fields, there was a clear correlation that those in creative fields of work or study were more likely to suffer from clinical depression and bipolar disorder.
Are those with mood disorders more creative?
This was a question posed in Taylor's review that, perhaps, those with pre-existing mood disorders were actually more creative, thus finding themselves in more creative fields. Using secondary analysis, Taylor looked over the data and came to the conclusion that, no, people with mood disorders were not more creative.
This meant that there was a significant amount of data that shows that mood disorders are caused directly by being creative, or as a by-product.
Why are creatives more likely to develop mood disorders?
There are a number of proposed reasons why creatives are more susceptible to mood disorders, although none of them are confirmed, and for now, all of these are, are theories formulated by psychologists, neuroscientists and creatives themselves.
Over-analysers
As creatives, we often experience the world from a different viewpoint; we question things, we ponder, and we analyse. Those with creative backgrounds are likely to look at many life events with this viewpoint – looking deeply into things can easily lead to isolation, social alienation and depression.
Our tolerance for ambiguity
According to neuroscientist, Nancy Andreasen, as creatives, our openness to new experiences and tolerance for ambiguity means that we process events a lot slower than those with less of a creative brain. The way a lot of creatives approach life enables us to perceive things in a fresh and novel way.
Those with a less creative mind are more likely to follow the lead of someone in a position of authority, whereas those who are creative live in a more fluid world which is open to interpretation.
Less tolerant to sensory input
Those of us who are highly creative have difficulty filtering the many stimuli that flow to the brain according to Andreasen, in other words, we struggle to filter out distractions. For this reason, we self-isolate in order to carry out our work productively. However, thanks to our self-isolation, we get lonely – it's only natural. This loneliness can easily lead into depression and anxiety.
We are not alone
Sometimes, feelings of isolation are understandable, and it's important to know that we're not alone when we experience these feelings. It's important to engage and connect with those around us that are creative too. Our creative minds don't like trying to fit in to somewhere that they don't belong – so surround yourself with a community of creative people.
Embracing our differences
No matter what specialist field you are in, it's important to nurture talents and skills and learn to acknowledge the value that you can give to people. If we, as creative people, block those talents, we are more likely to develop severe depression from trying to supress our 'true selves'
Being able to understand that you're different in a good way is the best way to move past any mood disorder. Interacting and engaging with fellow creatives is an amazing way to feel connected to what we do.
Need support?
Unfortunately, there is an underlying seriousness to this blog. Creative people are more likely to develop moderate to severe mood disorders, simply because of the way the brain is wired.
Sometimes it may feel like you are completely isolated. We've been there, trust me. You're not. There is support out there for you. Embrace who you truly are. Find a creative community that you fit into – it's so much easier than you think. Talking to people is the first step of being able to understand that you do truly fit in, and if the worst does happen, there are always mental health and healthcare professionals who are willing to talk to you about how you feel.
Helpful places
NHS
The NHS has just recently released a service called 'One You', all about making you a better person and working with you to become a healthier individual. You can take a look at the NHS' new One You service here. You can even create a mental health action plan to help you work through any issues you are facing.
Anxiety UK
Charity providing support if you have been diagnosed with an anxiety condition.
Phone: 03444 775 774 (Monday to Friday, 9.30am to 5.30pm)
Website: www.anxietyuk.org.uk
Bipolar UK
A charity helping people living with manic depression or bipolar disorder.
Website: www.bipolaruk.org.uk
CALM
CALM is the Campaign Against Living Miserably, for men aged 15 to 35.
Phone: 0800 58 58 58 (daily, 5pm to midnight)
Website: www.thecalmzone.net
Men's Health Forum
24/7 stress support for men by text, chat and email.
Website: www.menshealthforum.org.uk
Mental Health Foundation
Provides information and support for anyone with mental health problems or learning disabilities.
Website: www.mentalhealth.org.uk
Mind
Promotes the views and needs of people with mental health problems.
Phone: 0300 123 3393 (Monday to Friday, 9am to 6pm)
Website: www.mind.org.uk
No Panic
Voluntary charity offering support for sufferers of panic attacks and obsessive compulsive disorder (OCD). Offers a course to help overcome your phobia or OCD.
Phone: 0844 967 4848 (daily, 10am to 10pm)
Website: www.nopanic.org.uk
OCD Action
Support for people with OCD. Includes information on treatment and online resources.
Phone: 0845 390 6232 (Monday to Friday, 9.30am to 5pm)
Website: www.ocdaction.org.uk
OCD UK
A charity run by people with OCD, for people with OCD. Includes facts, news and treatments.
Phone: 0845 120 3778 (Monday to Friday, 9am to 5pm)
Website: www.ocduk.org
PAPYRUS
Young suicide prevention society.
Phone: HOPElineUK 0800 068 4141 (Monday to Friday, 10am to 5pm and 7pm to 10pm, and 2pm to 5pm on weekends)
Website: www.papyrus-uk.org
Rethink Mental Illness
Support and advice for people living with mental illness.
Phone: 0300 5000 927 (Monday to Friday, 9.30am to 4pm)
Website: www.rethink.org
Samaritans
Confidential support for people experiencing feelings of distress or despair.
Phone: 116 123 (free 24-hour helpline)
Website: www.samaritans.org