We recently took on two graphic design students from Nottingham's Confetti Institute of Creative Technology. Take a look at what one of those students, Arron, thought about his first week here as part of the team.
Our graphic design placement tells us how he got on in his first weeks and everything he's learnt from working with the HeX team.
Settling in
In the first week of working for HeX Productions, I have learnt many new things about how they work as a team, the software they use, accessibility in web design and things to take into account for people with disabilities.
The main program we had to use is called Trello, and it's a website that lets you keep track of all your projects and breaks them down into small chunks call sprints so you easily see what you have to do, a sprint can be anywhere from a week to months so depending on how much work you have and the size of the project depends on the size of the sprint.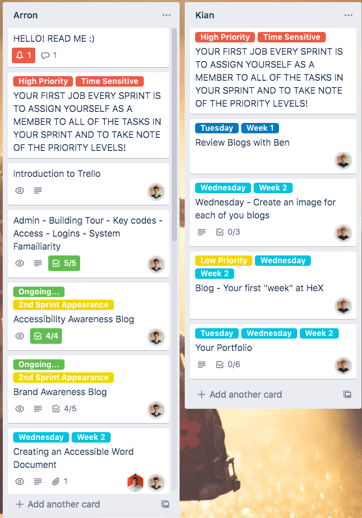 Life at HeX
The atmosphere working for Hex has been very relaxing and stress-free, everyone is focused on their projects with occasional banter throughout the day. The tasks that have been set so far have been small tasters of what's to come working here.
Tasks of a graphic design placement
The tasks have ranged from writing to design which has been paced very well. The written tasks have mainly been writing blogs to been viewed on Hex's website, the first blog was about accessibility and how it is used in web design and to better include people to a program.
The reason accessibility is so important in design is because it allows people that may struggle with accessing information online to find the information online by changing the website to suit them better. For example, if someone needed to use a screen reader and your website had images then the screen reader will read the link to the image rather than describe what the image is showing. This is why it is important to take this into account.
The design tasks I have been set are making a table football league chart, designing a Christmas calendar animation, designing a new years and Christmas illustration and making icons for my blogs.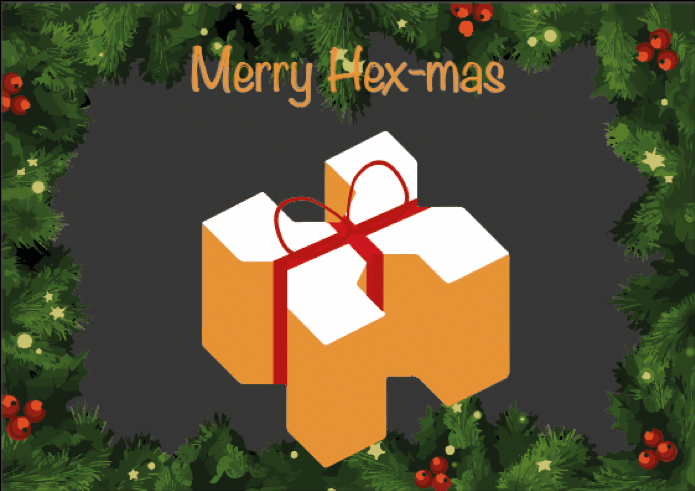 With these tasks, I have bettered my knowledge of the company, the importance of accessibility, improved my written and design skills, and gained experience on what it is like working for a company and meeting the deadlines I have been set.
In conclusion, the first week of working for HeX Productions has been a get experience and I hope the coming months reflect what this week has been so far.