At HeX Productions, we tailor our websites to find the style that will work best for you and your needs.
Here at HeX Productions, we tailor our websites to find the style that will work best for you and your needs.
What works for you
Having worked with a number of different clients, we know how to get it right. We want to find what you want from your website, and be there to support you as we develop your first port of call for clients, for your business, and to provide a hub of information for everyone.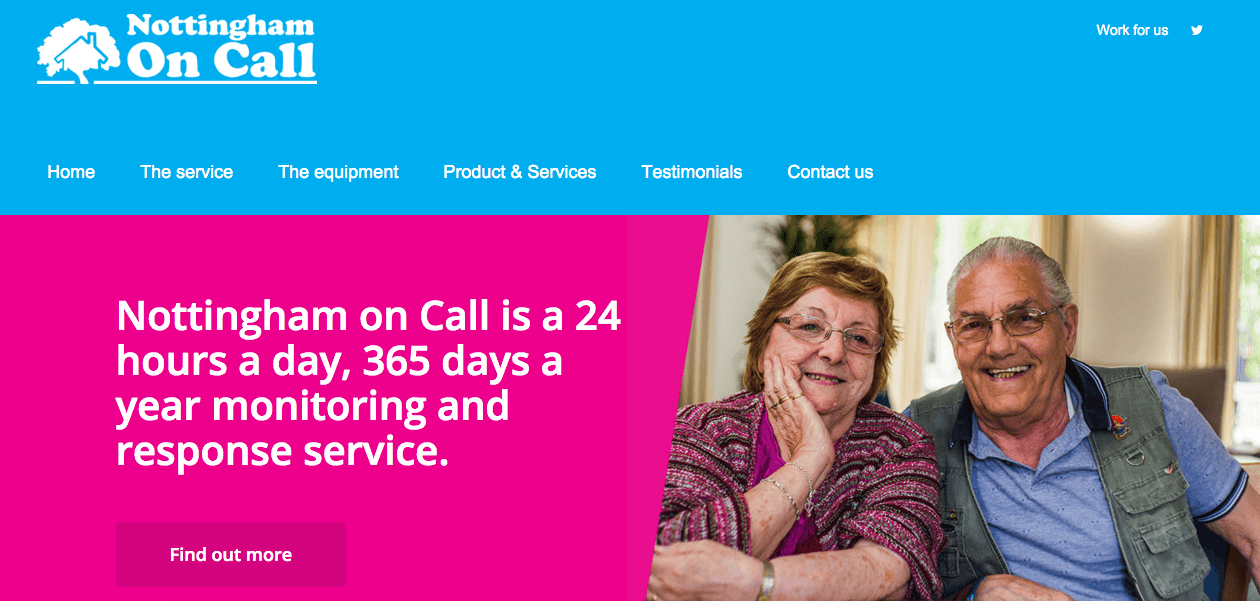 We developed this website for Nottingham on Call, who wanted to promote their services. The large tiles of text, easy to navigate headings, and simple layout make the website easy to navigate, information easy to find, and the overall site easy to look at.
Minimalism?
A minimalist homepage can redirect your audience to tabs with larger chunks of writing on them, as it will have now helped the visitor to find the information they were looking for.
Above anything, photos are the first thing a person will see as they click onto your site. By making them all the same size, quality and style, your website will show professionalism, accuracy and creativity. It's a cliché, but the phrase 'a picture speaks 1000 words,' could not be more true when it comes to web design. What better way to illustrate your service than with stunning images to replace unnecessary paragraphs of text?
Design top tips
HeX's top tips for a design to make your website work for you:
Knowing your audience will allow you to write for them, and to know how to break down your text so they can easily find the information that they are looking for.
Keep pages to one theme, don't overlap them. This will help make your site easy to navigate, and fun to use.
Stick to a colour scheme. Too much colour or too many different colours will make your website hard to look at, meaning people are more likely to go and find another site to use instead.
Use high-quality images. Pictures are the best way to show your creativity, professionalism and showcase your business, so do it well!
For the whole of December, HeX Productions are supporting Small Business Saturday. We are pleased to offer a free website health check and a 10% price reduction to the first three months of maintenance on your website. For more information, get in touch today!