On Tuesday 1 November, HeX's Creative Director, James Hall, presented his first digital accessibility seminar as part of a guest speaker series to Content Creation students.
Based in Nottingham, Confetti Institute of Creative Technologies is an education provider that specialises in games, film and television, media, events, Esports, and music. It offers both college and degree-level courses and is part of Nottingham Trent University and Nottingham's Confetti Media. 
Keen to raise awareness of the importance of digital accessibility and being given the chance to help in shaping future generations of designers' outlook, HeX were thrilled to be part of this great opportunity.

The students' first accessibility workshop looked into who is affected by online obstacles. Providing thought-provoking and engaging videos and tips on inclusive design.
---
Empathy lab workshop to gain a new perspective
We provided students with a hands-on, interactive, empathy lab experience.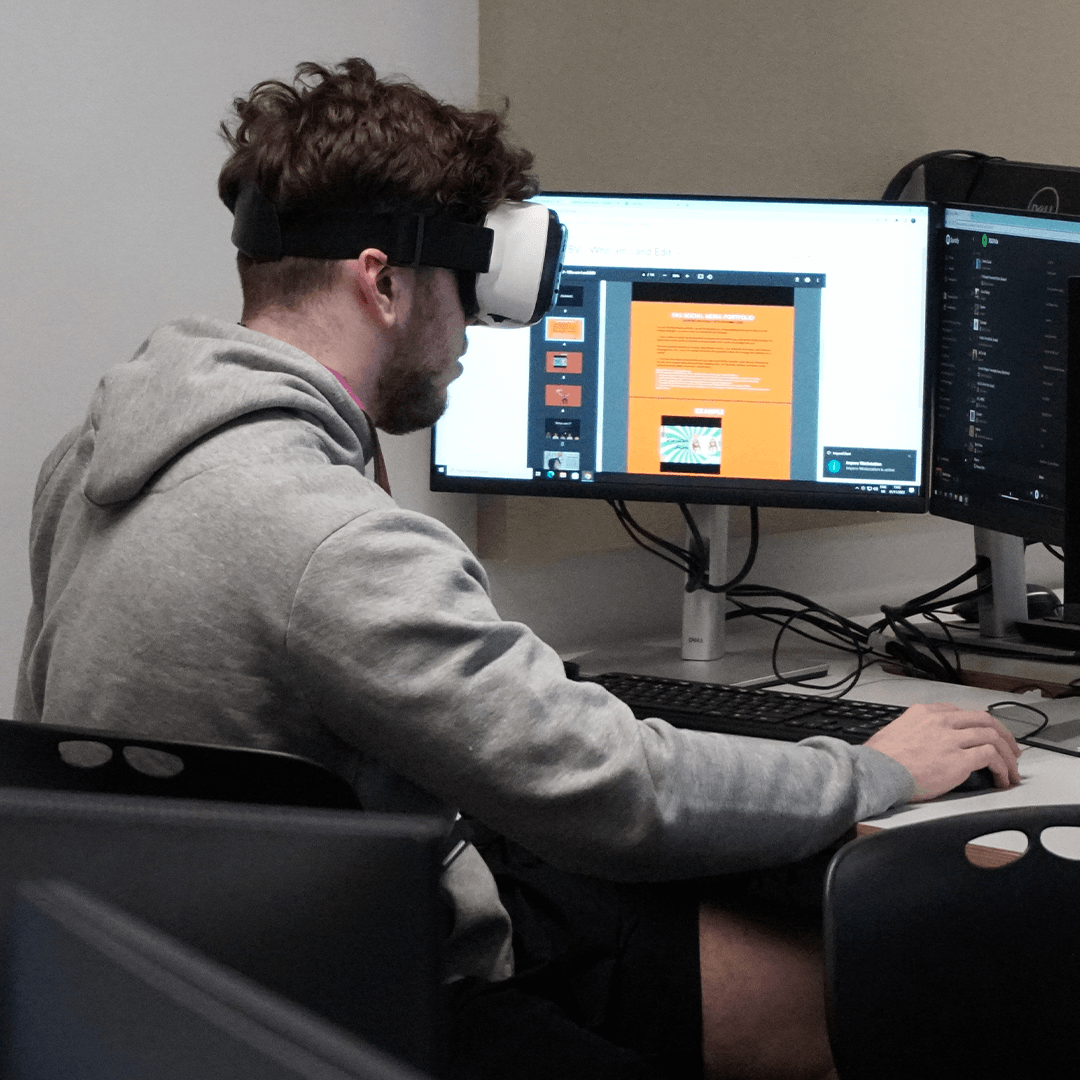 Immersing students with VR technology gives a real-life insight into how those with visual impairments see and interact with the world. 
Providing wrist weights to replicate some mobility impairments to experience the impact when using digital technology.
Giving noise cancelling headphones to raise awareness of those who are hard of hearing. Encouraging the students always to consider adding subtitles to their media content. 
It was great to see the students engaged in the experience and starting to think about and embrace designing with accessibility in mind for all future project work. 
We look forward to delving more into accessible design over the coming months and educating on creative ways to create inclusive design and content.