Ben joins as a new member of the team at HeX Productions.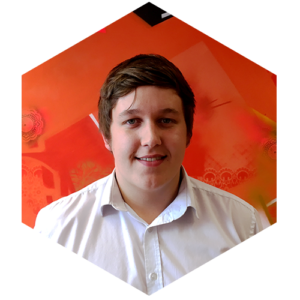 Having previously worked in numerous PR and marketing roles with various levels of responsibility, he has had experience selling brands on social media. As well as updating content and SEO on websites and creating engaging press releases for the local and national media.
Contributing to his varied experience in marketing and PR, Ben has worked alongside business owners and assisted them with setting up their corporate social media accounts and training them up to a standard where they are able to manage it themselves.
Ben commented on his appointment: "It's great to be working with an experienced team at HeX Productions. With clients from education establishments to pest control companies, it means the role is going to be really varied and that's something that I'm absolutely looking forward to."
When he's not working or checking out the latest trends on social media, Ben likes to unwind with a swim or time at the gym. He also loves cooking and experimenting with international cuisine.
Commenting on the appointment, James Hall, Creative Director at HeX Productions said: "It's great to have Ben on the team. We are looking forward to using his knowledge to help tailor what we can offer our clients. As we move into 2017, it's exciting to see what the future brings for HeX Productions."