With a focus on #EachForEqual for this years' #IWD2020, we thought it'd be a great chance to chat to our Accessibility Director, Zara, about the industry and what her journey entailed.
At HeX we love equality – in fact, we love it so much that equality is baked into the very heart of every single website we deliver.
Inclusion is a topic that is taking the world by storm recently (and rightly so). And, with a focus on #EachForEqual for this years' International Women's Day, we thought it would be a great opportunity to hear what our Accessibility Director, Zara thinks.
Find out what Zara thinks was her defining moment, her views on equal rights and much more.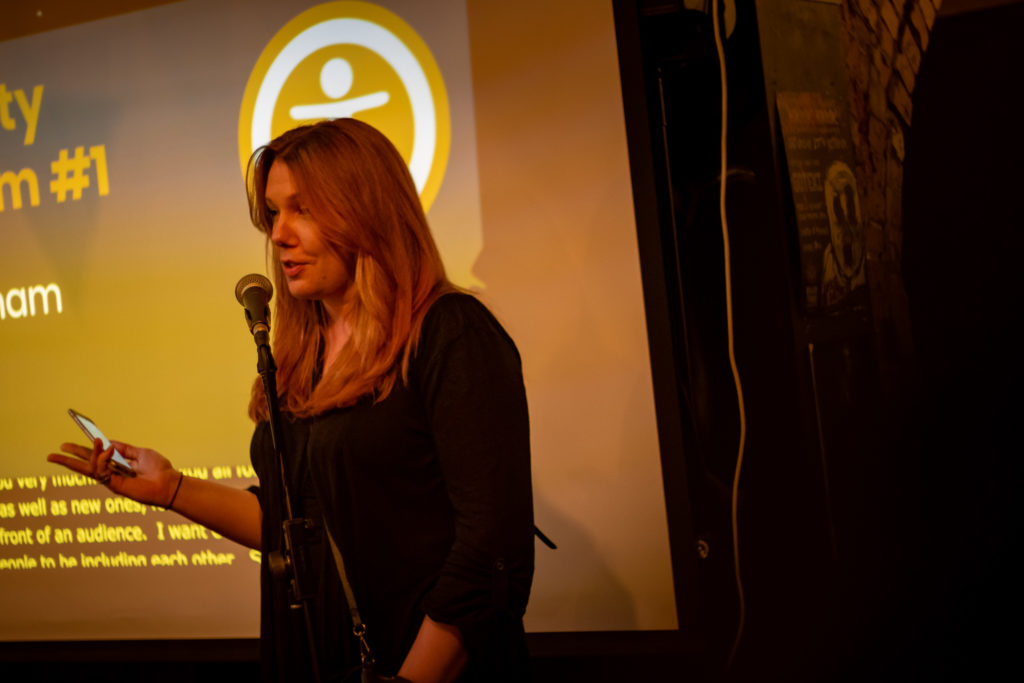 Explain your journey – how did you get to where you are?
I've always wanted to own my own business but never knew exactly what that would be.
Every step of my career has been a piece of the business jigsaw. Customer service, retail, bookkeeping, office management, sales and marketing, international process management.
Web development has been the latest piece which is where I have found my passion to improve the services we offer at HeX Productions. With it being a relatively new industry, in the grand scheme of things, I find it exciting. There is something new to learn every day and there is such potential to have a positive influence and improve people's lives.
What do you consider your 'defining moment'?
My defining moment was sitting with Alan, a blind user tester, whilst he tried to navigate through a website that was not built with accessibility and inclusivity in mind.
I will never forget the feeling, of how frustrating it must be to be considered a second-rate citizen, to not have equal access to the digital world we're being forced into.
Alan cant access the majority of websites on the internet because the industry is not catering for the functionality of the assistive technology that he uses to help him navigate the digital world. To say how advanced we are with virtual reality and smart devices, a blind user is still not able to access more than 10% of the world's websites. This includes major online retailers. It's disgusting.
In the industry, do you think there is a shortage of women? If so, what can be done about it?
It depends on how we're defining "women in the industry". Most businesses now have websites or digital systems and services to deal with, everyone is having to upskill and adapt to the new digital environment.
I think there is a big increase in women in the tech industry, I think women are doing very well in establishing themselves in the workplace. My worry is for those women who perhaps want to be a housewife but now feel the overwhelming pressure to do more and be more.
If we are talking about empowering women I think we need to be very careful in how we define success. I don't feel the need to shout about being a woman in tech or for women's rights in general. I am a human in tech. I have human feelings, as we all do. I believe in equal rights and as a society, we still have a very long way to go.
If women want to have a career in tech then they should pursue that with passion and confidence and be accepted as a human doing their best to succeed in an ever-expanding and complicated world.
What advice would you give to someone who wants to get into the accessibility/web industry?
Join a network of people who care, like Accessibility Nottingham. Find the people who are doing good and wanting to improve services for people, if that's what you're into? If you're doing it for the money then polish your ass-kissing skills.
Are there any women who inspire you?
The women in my family inspire me. My mum has overcome a lot in her life and if she can keep standing then so can I.
Every woman in the world inspires me, every human in the world inspires me. For some people, getting out of bed in the morning is a challenge, so when I see streets full of people I appreciate every single one and know that everyone is fighting their own battle. We should all support and inspire one another.