As we move into our new office, we also welcome a new member to our team, Jon Newby
As we move into our new office, we also welcome a new member to our team!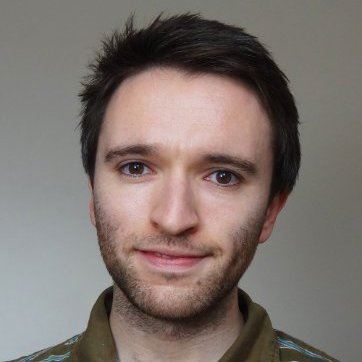 Jon is our newest Web Developer, and with over 10 years experience, brings a vast amount of knowledge and fresh ideas to our agency.
After having started freelancing in 2005, Jon has since worked on exciting projects including the NPMG.net site for the Nottingham Post, the website build for Nottinghamshire Today, as well as the branding for Elegance, a mobile cocktail bar.
Jon said: "I always knew that web was going to be the future more so than print, and I had been developing my skills for a few years in my spare time. When I found I could make a career out of doing what I love, I knew this was the path I had to follow."
What is Jon's role?
As well as working on web design, development and behind the scenes coding, Jon also has experience in training people how to use the back end of WordPress. His experience spans across applying themes, dealing with hosts putting together websites, client handling, coding from scratch, and working with programmes such as Dreamweaver, WordPress, CSS, and HTML.
Jon attended Huddersfield University, where he got his degree in Creative Imaging, specialising in Advertising. Outside of work, Jon enjoys spending time at the cinema, likes reading and gardening, as well as playing squash, cricket, and running. Jon is married, and has recently welcomed a new Cockapoo puppy called Nemo into his home!
Creative Director of HeX Productions, James Hall, is also very excited to have Jon on board. He said: "Jon's years of experience and knowledge will really further strengthen our team. We now have three developers working on projects, as well as a designer and content writer. With everyone bringing their expertise to a project, we can't wait to see what this year will bring to HeX Productions."
Take a look at Jon's portfolio, and keep an eye out for our updates on his first project!