We recently caught up with our Front-end Developer, Tom Miller, to find out about what's it's like working with our accessibility-focused digital web agency.
Tom Miller joined HeX back in 2019 and has transformed our clients' websites ever since. This is what he had to say about his journey so far with the team:
What have you enjoyed most about your job at HeX?
Lots of things! I've learned a lot because, for a while, I was the only developer (apart from James, but he's busy doing other important work). So, I've had to think on my feet by problem solving and learning some aspects on my own. It's good that you are given the opportunity to have a lot of autonomy to do what you want. Letting you build a website how you see fit.
Pre-covid, we did lots of Accessibility Nottingham events, which involved travelling down to London a lot, which was fun.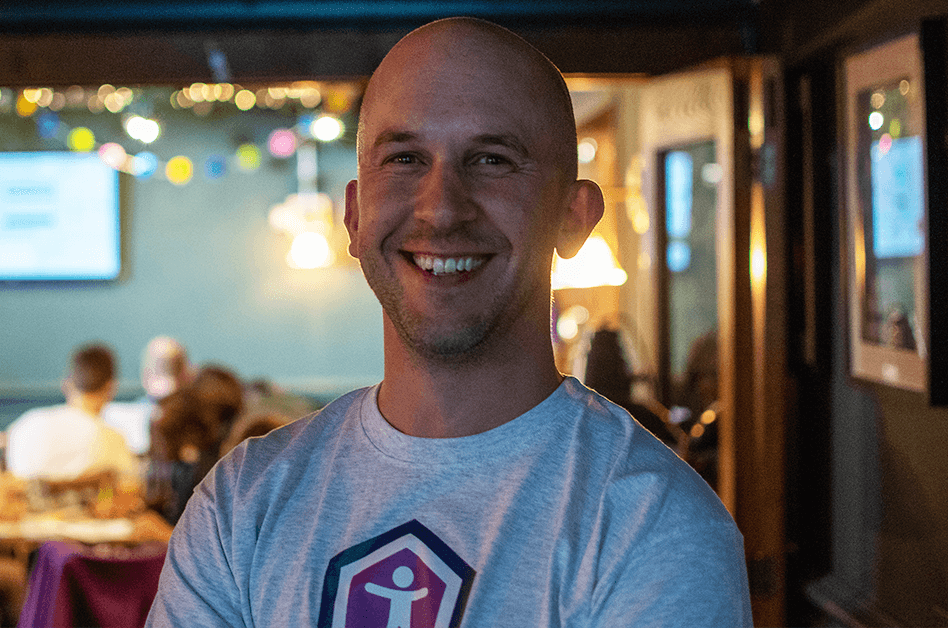 I've enjoyed working within a smaller team. Meaning there aren't multiple layers of management to burst through, so, you can move fast and get things done without waiting around. Also, there is a great social aspect with the team, it's nice that we all go out for a beer and food together.
I've really enjoyed working at Hex – I've learned loads and it's been fun. It was like a breath of fresh air coming here, it's really relaxed and exactly what I wanted and needed.
---
What have you found most challenging in your developer role?
Learning about digital accessibility has been the most challenging, but also the most enjoyable at the same time.
I hardly knew anything about accessibility before starting with HeX. I probably knew about image alt tags and that was about it. I didn't even know what a skip-nav was, so I've learned loads. That's been a complete extra-side of web development I moved into.
To look back through the websites I've built, I thought I was implementing accessibility at the start, but I wasn't really. The more you do it, the more you realise there's further things that you can do. Even now there's still more to learn, because things are always evolving and there are further enhancements to make to achieve greater accessibility.
---
Do you have any favourite projects that you've worked on?
One at the very beginning, in the first year with HeX, was my favourite. It was creating a customised prospectus for Queen Mary University London. This allowed students to select the details they wanted about certain courses and then it would filter down the PDF pages and merge them into a bespoke prospectus, pulling information from both the front-end and back end of the website. That's probably the hardest task I've done here with development.
There's been quite a few I've enjoyed. I'd say that Genius Within is a visually good project. The design work and aesthetics are nice and clean.
I found the Enei web build quite satisfying. That's been the most complicated WordPress build we've done, due to building an accessible forum and protected content.
---
Do you have any advice for other web developers?
To those thinking about going into development, I'd say just give it a go. You can enter into development work without any formal qualifications. If you think you'll like dev work, there are loads of resources out there online that you can try, like HTML and CSS, and see if it's for you.
For existing developers – make your websites more accessible! I know it's hard if you don't have the support from high-up in an organisation to build it in and plan from the beginning. Unfortunately, it's not a priority for a lot of people. But a little can go a long way, so, try to do small bits and pieces to enhance your existing website – even in your web page content alone. But, to make them wholly accessible, then you have to bang the drum wherever you are and get them listening.