Case study brief: BSL video interpretation for the RiDC
The Research Institute for Disabled Consumers (RiDC) is an independent, national research charity. They have 50-years of experience supporting businesses, government, and organisations to make their services and products accessible.
Understanding the importance of accessibility, they approached our team in need of a blog translating into British Sign Language (BSL).
HeX's specialist BSL translation service made this case study unique
HeX is proud to be able to offer this unique service that not many other digital web agencies can provide. 
Thanks to us having a dedicated British Sign Language (BSL) translator in our team, we can help organisations in making sure that their content can be accessed by everyone. Giving organisational messaging a greater reach and ensuring it is accessible for those who communicate in BSL.
---
Accessibility translation activities delivered
Video editing, incorporating the RiDC's branding
---
Why organisations need to translate their digital content into British Sign Language
Deaf people can feel isolated from society as they miss out on everyday conversations and vital, sometimes even critical, information due to online barriers. With more than 180,000 people in the UK communicating in British Sign Language (BSL), translating a website's content into BSL is now more important than ever.
For many organisations, they believe that by adding subtitles to videos is enough to be inclusive to the Deaf community. This is if we are lucky, as many organisations don't even accommodate these features. However, often, those who communicate in BSL as a first language aren't actually able to read written English. This is due to grammatical sentence structures presented differently, meaning that subtitles can be useless for some Deaf individuals.
Therefore, the best way to communicate your website's information to the Deaf community is through having your content translated into BSL.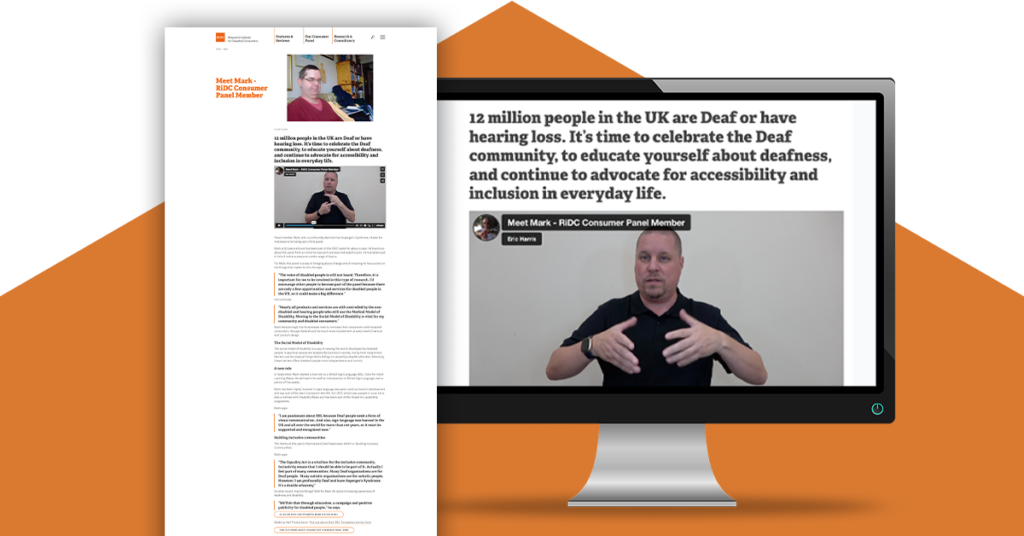 ---
The HeX approach to BSL translation
HeX has a dedicated BSL Translator, named Simon Miller. Simon is Deaf himself and has a background in teaching Sign Language. He not only translates videos for our clients, but also raises awareness for the Deaf and those who are Hard of Hearing.
BSL translation can take place to adapt your web content in many forms. This could be for a: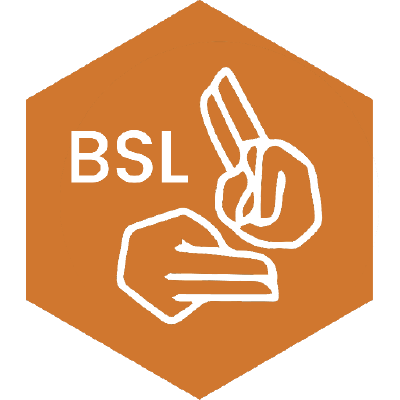 Blog
Web page
Whole website
Emergency announcements
Policies or guidance documents
Video content translated into BSL
We provide various options for displaying video content. Offering the choice of a plain background or the use of our green screen to adapt the background accordingly.
Our video editors can also place any corporate logos and styles into the video, making sure that it is in keeping with your organisation's brand.
---
Giving equal access to RiDC's blog
RiDC Consumer Panel Member, Mark Davies, wrote a passionate blog about accessibility, inclusion, and Deaf awareness. The RiDC team understood the importance of making sure this important message was also accessible to those who communicate in British Sign Language.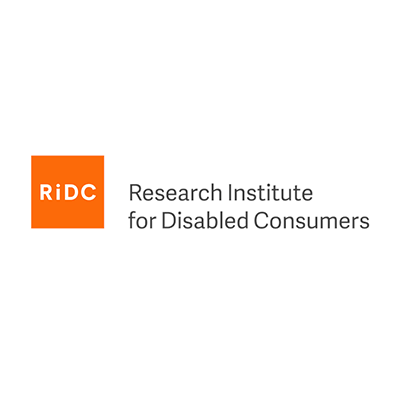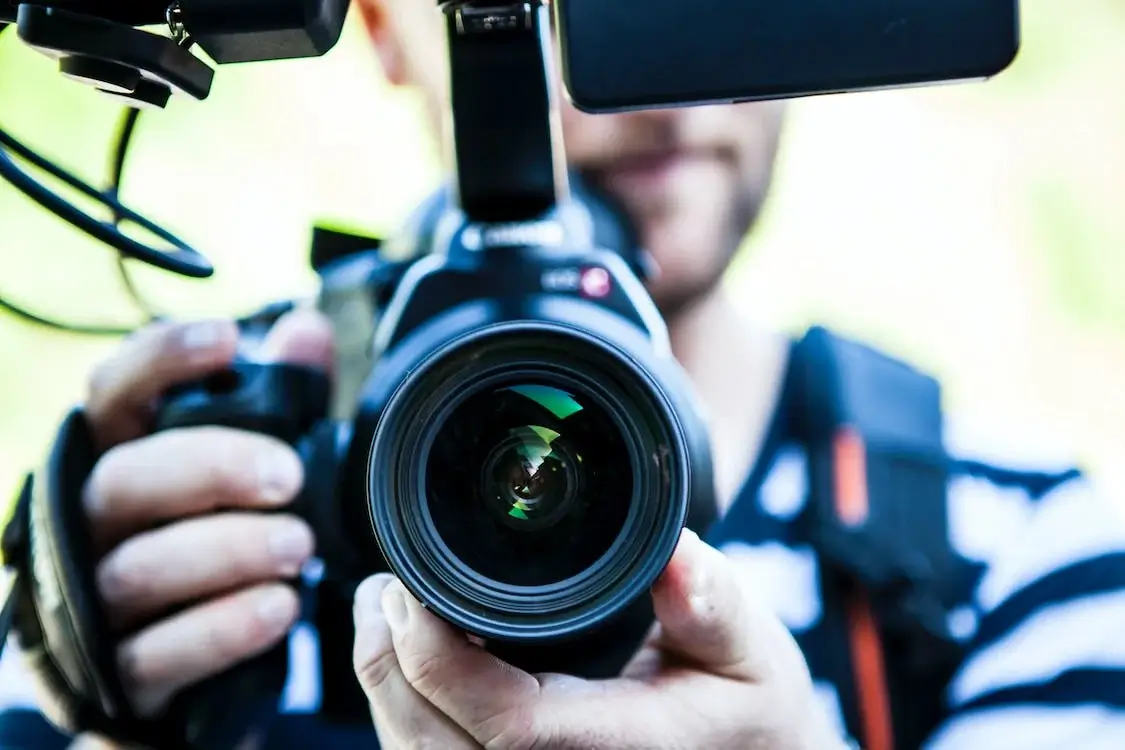 After coming across HeX Productions in a Google search, and reading about our vast experience with accessibility, our team was pleased to be tasked with translating this thought-provoking blog into BSL.
The RiDC provided us with a written version of their blog and their organisation's branding guidelines for us to adhere to.
After filming Simon signing the written content, our media expert set to work editing the file. This editing incorporated the RiDC logo, branding, and colour palette, to ensure that the video flowed seamlessly on their website.
The RiDC was delighted with the end result. This has now been published on their website and across social channels, giving everyone equal access to their content and helping to raise awareness of inclusivity and accessibility.
We look forward to working with the RiDC again in the future.