Case study brief: Accessibility audit testing and statement for the University of Winchester
The University of Winchester Marketing team approached HeX Productions in need of an accessibility audit of their website, to assess problems faced by disabled users. Our experience of higher education accessibility auditing allowed us to provide a clear understanding of whether or not their site met WCAG (Web Content Accessibility Guidelines) 2.1 Level AA requirements, and the changes that would be needed to make them compliant. HeX were recommended by Terminalfour as an agency that would provide well-rounded knowledge to the team at Winchester.
HeX's Higher Education expertise made this case study unique
As a key partner of Terminalfour, a content management system (CMS) used by the team at Winchester, HeX are uniquely placed to provide guidance on working within the system. Winchester also uses Funnelback to provide course search functions on their website. Funnelback identified HeX as a key supplier and has provided training to our development team. This has enhanced our working knowledge of the system, allowing us to help key clients such as Winchester meet their goals.
---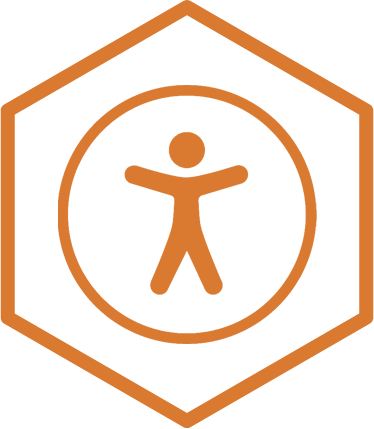 Accessibility audit testing activities delivered
---
Higher education accessibility experts
HeX and Winchester have a strong working relationship prior to the website project, with HeX delivering an audit and statement for their brand new Intranet system. We were also chosen thanks to our demonstrable experience in higher education. Universities around the world have been influenced by HeX's accessibility support, and we continue to work with a number of higher education establishments.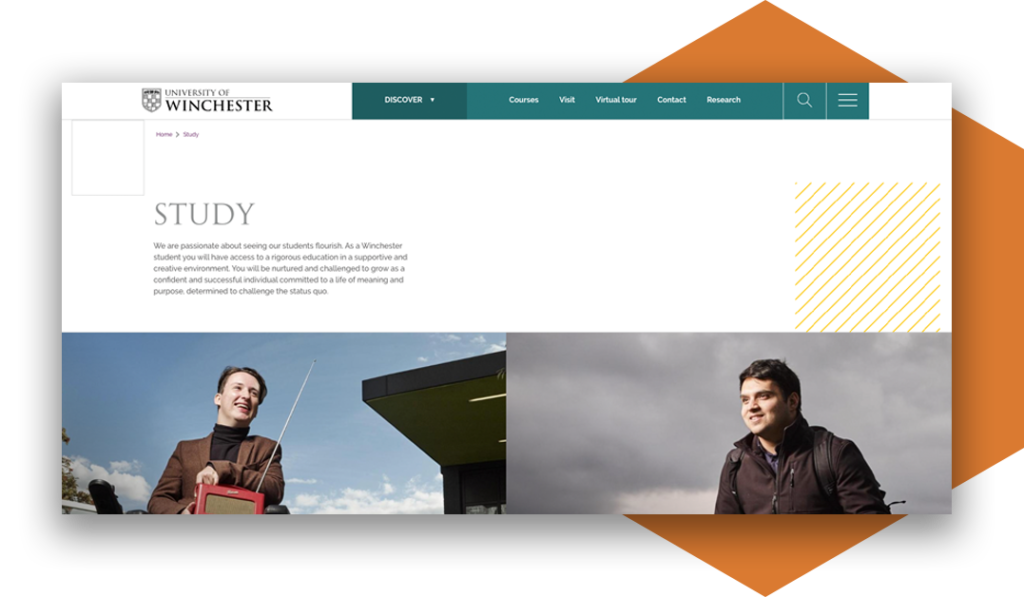 ---
Identifying accessibility errors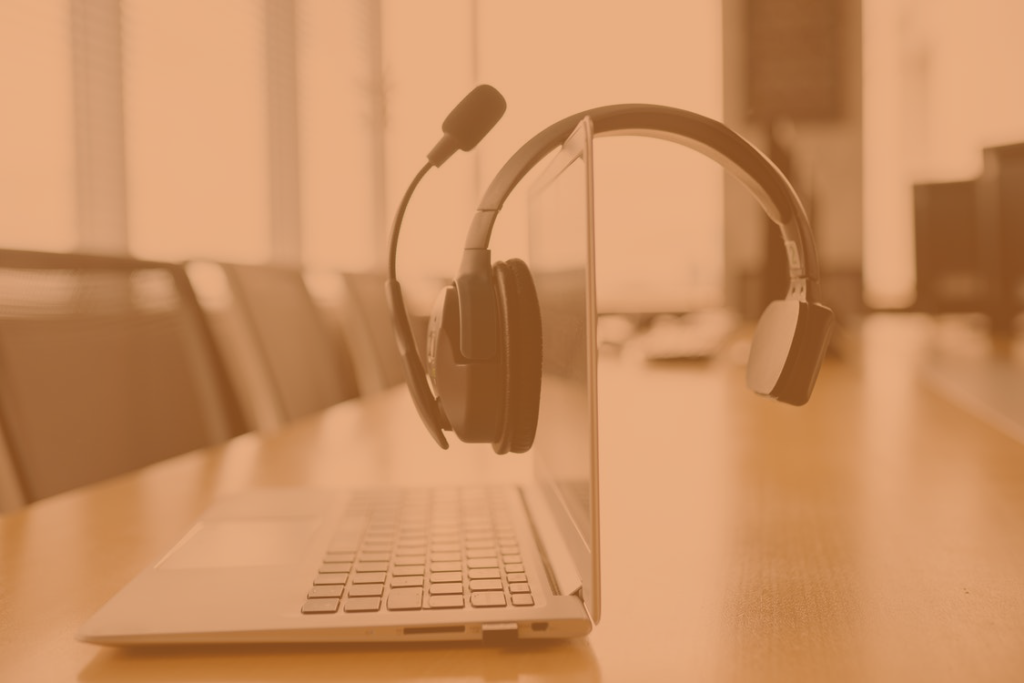 To identify accessibility errors, HeX used automated testing tools to understand how the site performed before defining areas for manual review. Technical and content accessibility specialists then assessed those pages for errors that automation does not detect, concentrating on areas of high traffic to ascertain the priorities for the university.
A range of manual testing methods such as voice command, screen reader, zoom and keyboard navigation were used to identify accessibility errors, providing insight into how assistive technology is used by disabled users.
The manual review identified an issue with Javascript render blocking on a page template. Use of render blocking can be an attempt to improve page load time, with the content below the fold not loading until initiated with a scroll of the mouse. When testing the function using Voiceover on Mac, page elements such as headings and links were not being displayed in the screen reading software's navigation protocols. This would prevent screen reader users from accessing any of the content on all pages using this template.
Winchester were presented a clear and concise report of WCAG errors, with links to specific Success Criterion within the guidelines. During a video conference call to handover the report, we showcased how we identified errors on the site, demonstrating how each assistive technology user navigates the site, and the difficulties they have in interacting with some page elements.
---
Creating a compliant accessibility statement
With the audit and handover completed, HeX created an accessibility statement to help define a roadmap for the university's accessibility priorities. Using GOV.UK standard accessibility statement as a template, we categorised elements according to POUR (Perceivable, Operable, Understandable, Robust) principles labelling those that are compliant, partially compliant and not compliant.
The statement has helped bring the university in line with the The Public Sector Bodies (Websites and Mobile Applications) Accessibility Regulations 2018 and the Equality Act 2010. Both of which emphasise the importance of ensuring that disabled people have access to goods, services and information online.
The accessibility statement provided a roadmap, defined as a statement of intent to fix issues. This increases transparency around equality and diversity across the whole establishment and to the users of the website.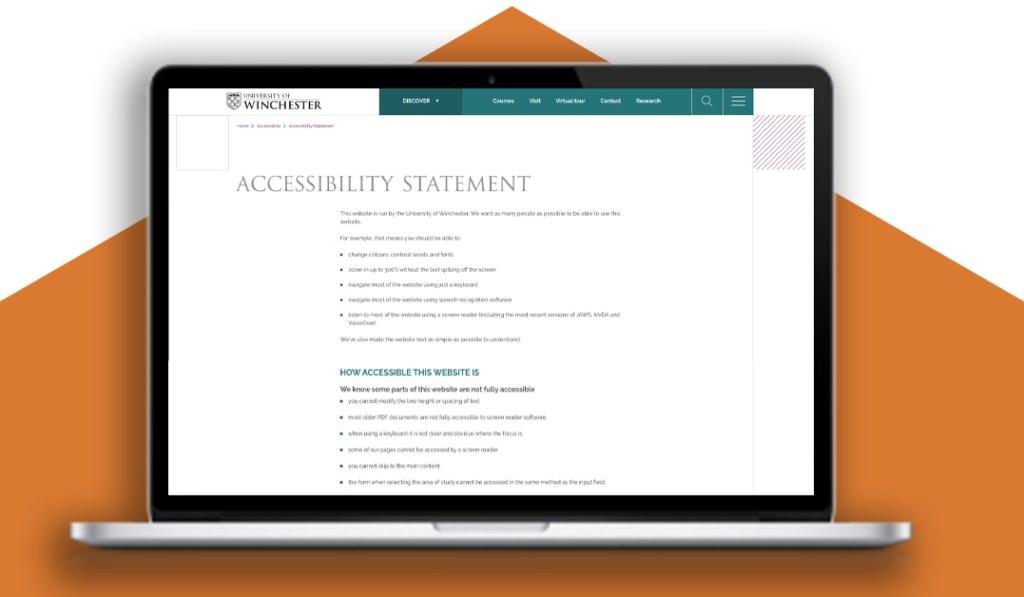 ---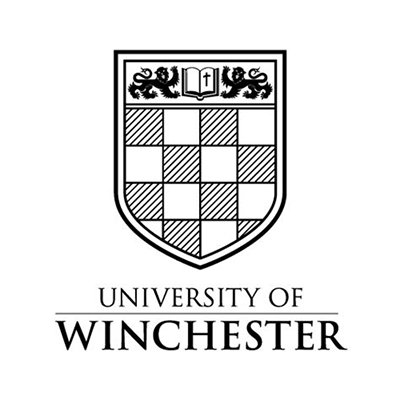 Enabling better access to education
With more than 7000 students in attendance at Winchester, it was essential that they could access all areas of the website regardless of their access needs.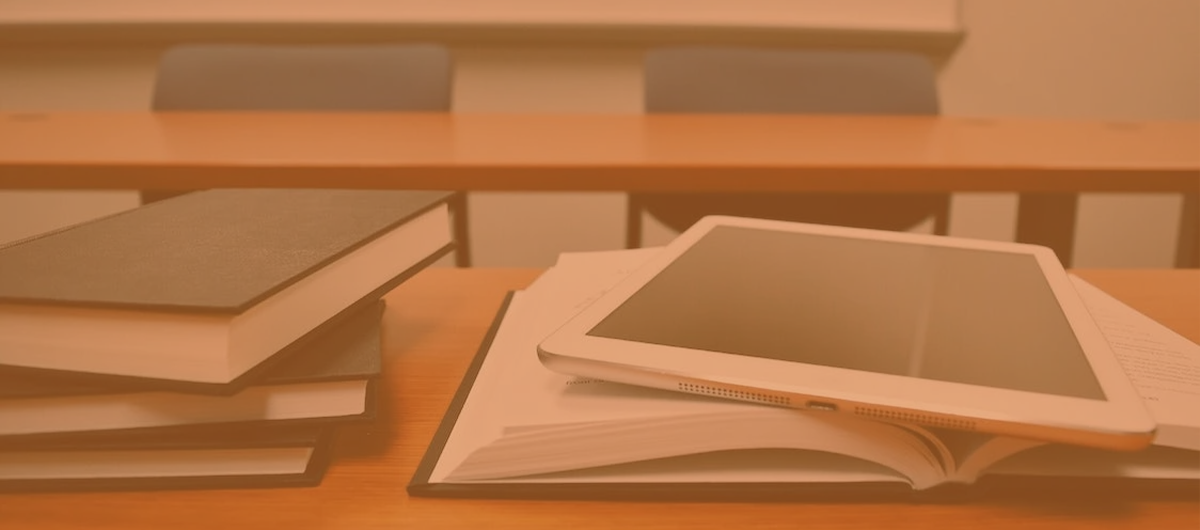 Our knowledge of both Terminalfour and Funnelback gave Winchester the confidence to take on the challenge of becoming an accessible educational institution.
Nearly 50% of disabled users will navigate away from a website if they find it difficult to use and use an alternate provider. Students may instead be enrolling in universities that better fit their digital access needs, so being able to set out a defined goal for accessibility compliance is not only essential for existing users, but future users as well.
The accessibility statement we produced provides guidance to disabled users on what areas will pose a challenge for them, ensuring they are kept informed. The accessibility audit and statement of the website and the prior audit and statement for the Intranet has allowed the university to move closer to their goal of allowing broader opportunities for staff and students, no matter how they interact with the University digitally.
HeX was able to demonstrate the fixes made using assistive technology, allowing West of England to understand changes that had been made and why they were important to disabled users. From our fixes, STAS were able to certify WECA as accessible. WECA are now reassured that they won't be pursued by central Government for lack of an accessible website. The authorities are able to ensure their website and documentation is available to a larger group of people.
---
More case studies about accessibility audits and statements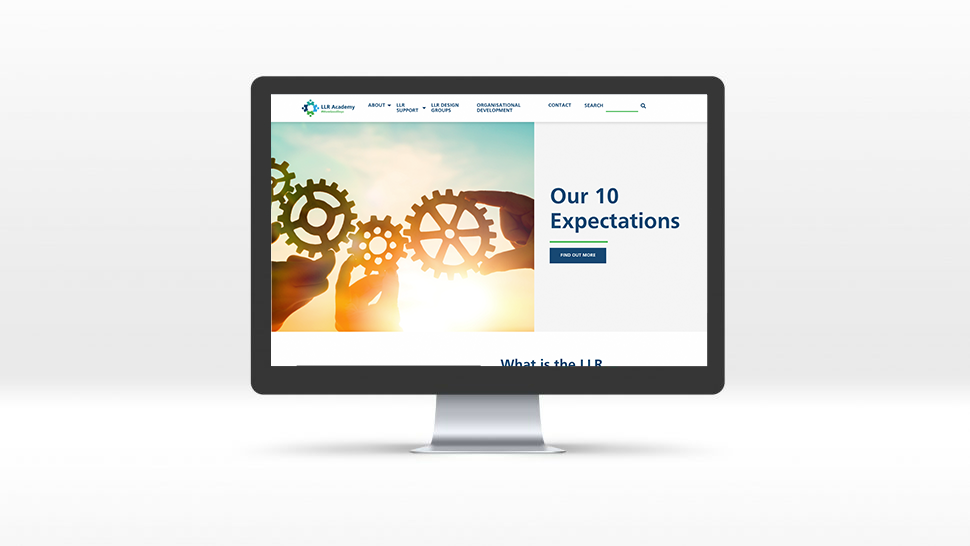 LLR needed a quick turnaround for their new the website due to the Covid-19 pandemic.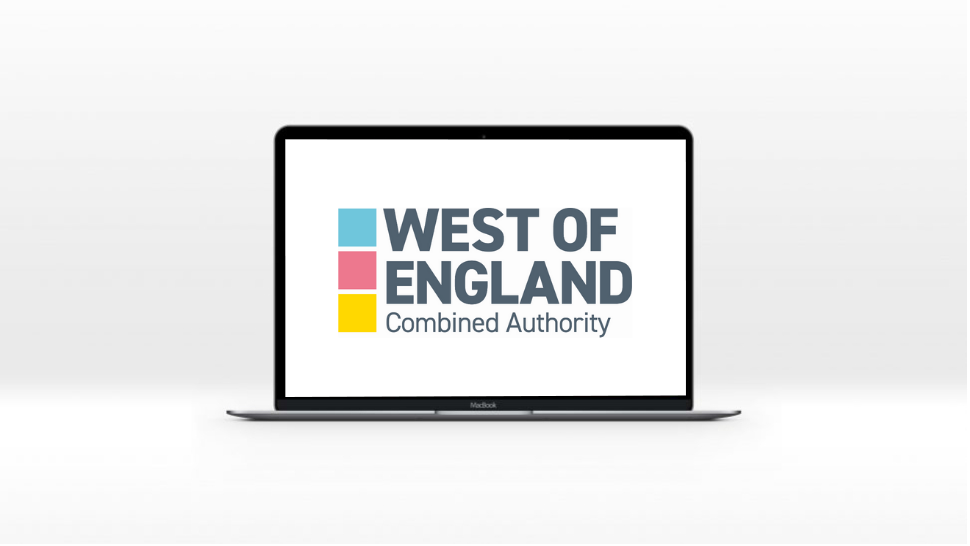 WECA required their website to be in line with the Public Bodies Accessibility Legislation.