We recently caught up Deaf artist, Zoe Milner, to discuss the role that British Sign Language (BSL) has played in her life.
A fine art student, from Nottingham Trent University, has been breaking down barriers and raising Deaf awareness through her artwork. Zoe's recent 'I talk with my hands' art exhibition, which shares her experiences growing up profoundly Deaf, has been taking the media by storm.
In our interview, we discuss:
What it was like growing up in a hearing family
Barriers that the Deaf community face
How communication barriers have shaped Zoe's artwork
Deaf culture
Hopes for the future with Deaf inclusion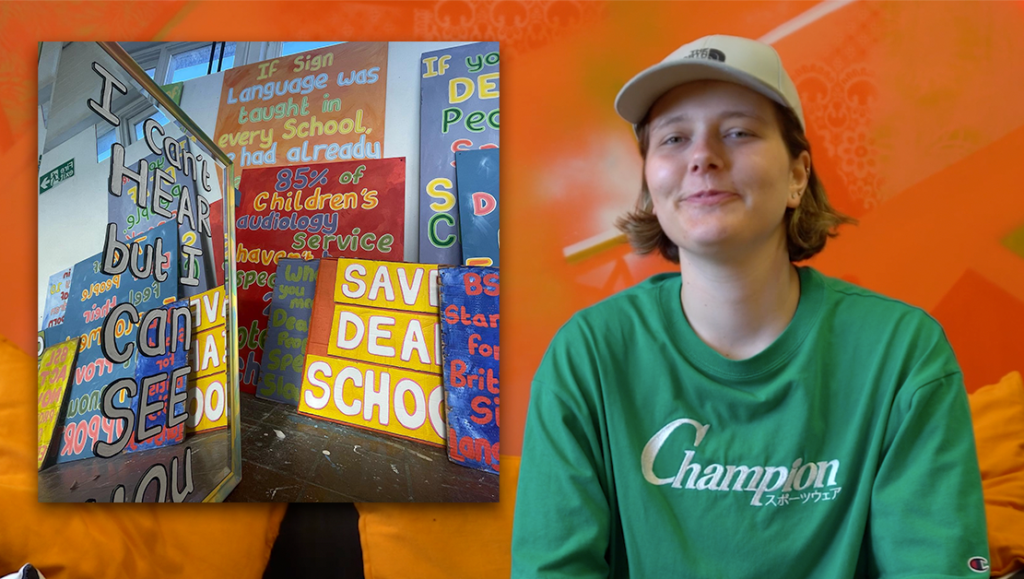 ---
Part 1: Painting a picture of Deaf experiences
---
Part 2: Barriers the Deaf community face
---
Part 3: Growing up in a hearing family and educational barriers
---
Part 4: Deaf culture and future hopes with inclusion
---
Follow Zoe's journey and find out more about her artwork, by following her on Instagram.
We look forward to working with Zoe again later in the year.