There are many website builders available, however, WordPress is the world's most popular choice. In fact, around 42% of the internet uses WordPress over other Content Management Systems (CMS). This blog looks into why this is the case and ways it can improve your website's growth.
WordPress is used by more than 75 million websites across the internet, powering some of the world's largest sites and brands. It is also HeX's preferred method for website builds, and there is a good reason why this is the case.
Why use WordPress?
The popularity of WordPress has grown over the years, due to its flexibility through a vast array of functionalities and features. This, along with having a user-friendly back-end editor to boot.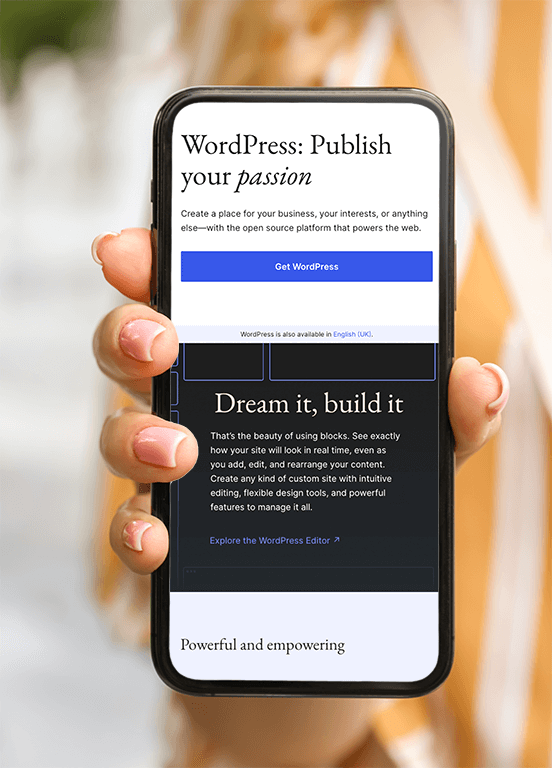 WordPress systems give the ability to:
Embed third-party Application Programming Interfaces (APIs)
Use Gutenberg blocks to create dynamic site features
Install themes and plugins to create engaging visual elements
Create an easily scalable site
Make site editing and maintenance a breeze
So, who wouldn't want this advantageous system to work with?
---
The cost of a WordPress website
To begin with, it's important to understand the key differences between WordPress websites. These are either hosted on wordpress.com or through self-hosted websites, using the open source software available on wordpress.org. Throughout this article, we'll be referring to self-hosted WordPress websites.
Although the off-the-shelf version of WordPress is free to download and use, you'll still need to pay for: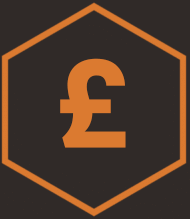 Web hosting
A domain name
Premium themes
Certain commercial plugins
This being said, to get the most out of the platform, unless you are well-versed in web development, you'll most likely need the help of a web developer to build the site that you envision.
---
WordPress functionality and flexibility
At HeX, we use our own custom code base to build unique and accessible websites for our clients. And, we've been doing so using WordPress for over 20 years.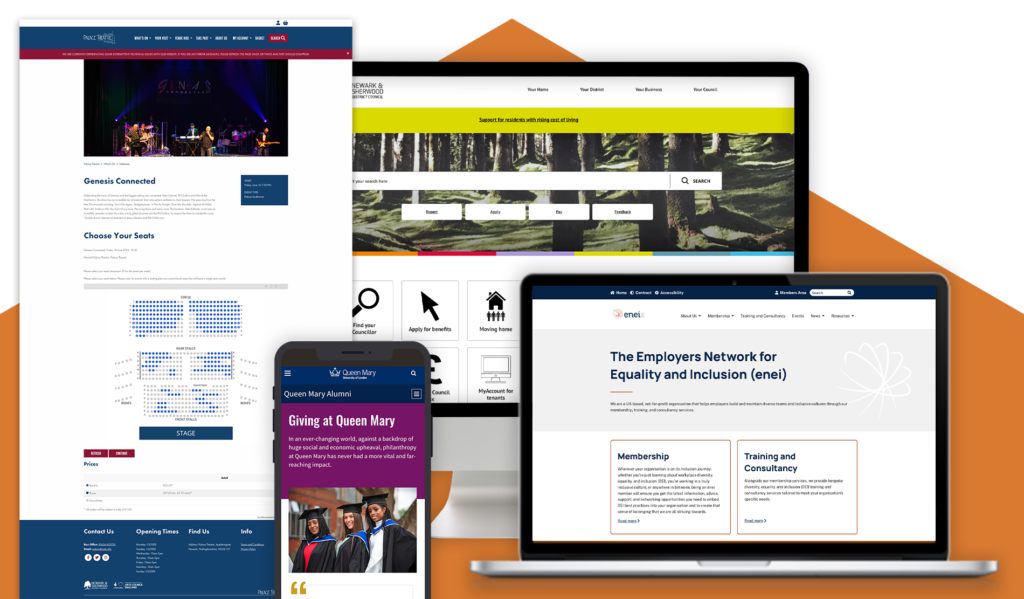 If you have the ability to manipulate the software, or a team with the know-how to, then you'll be able to adapt web page elements and add in bespoke interactive and engaging features. This will allow you to develop an abundance of content types; no matter what the website's purpose is for.
This includes creating personalised content for items such as:
Writing blogs or news articles
Hosting an online store
Allowing people to book on events
Showcasing live social media feeds
Providing payment, gift, or donation facilities
Integrating Google Maps
Having private membership areas
Providing online forms and surveys
Embedding media elements, like YouTube videos or podcasts
Giving interactive resources or online training courses.
---
WordPress gives endless design options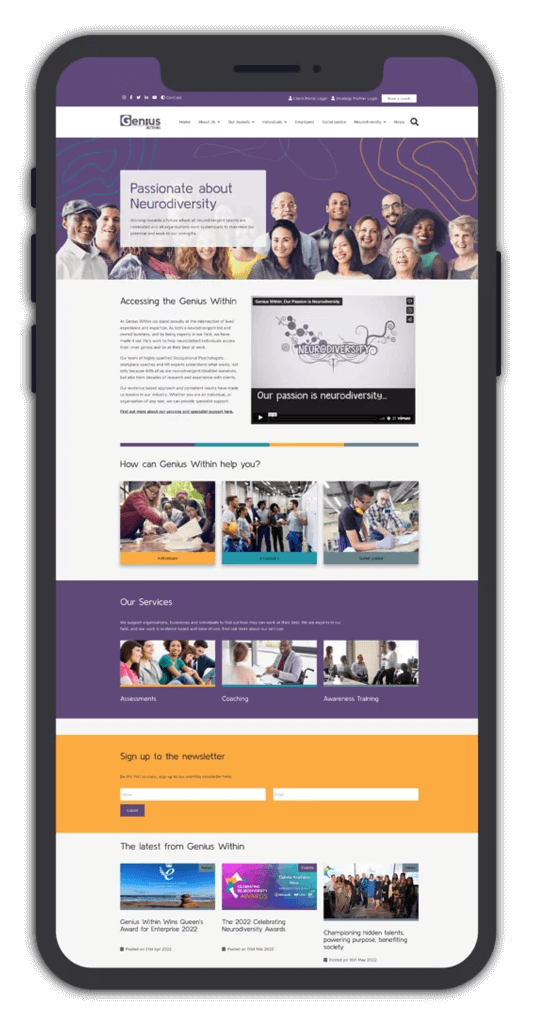 Due to WordPress' flexibility and varying themes, you can easily design a website to suit and incorporate your brand. Allowing you to seamlessly integrate your colour palette across site elements. This can be in items such as call-to-action boxes, navigation elements, and background and foreground colours. Bringing your site to life.
What's better is, even non-technical people will be able to change the look and feel of their website.
A good example of this is our Genius Within case study, where we built a streamlined site, with taxonomy that drives site visitors to their required content. On top of that, the site is built to meet Web Content Accessibility Guidelines (WCAG), and stands out from the crowd with its striking visual appearance.
---
WordPress can aid your websites Search Engine Optimisation
Even if you aren't an SEO professional, or have very limited knowledge in this area, WordPress provides useful prompts to guide you through how to gain a greater reach. Giving you simple tips on ways you can tweak content and add keywords that can turn that WordPress frown upside down in no time.
What's more, you can also link your Google Analytics within the platform to give you a better understanding of your site visitors and the journey they take through your website.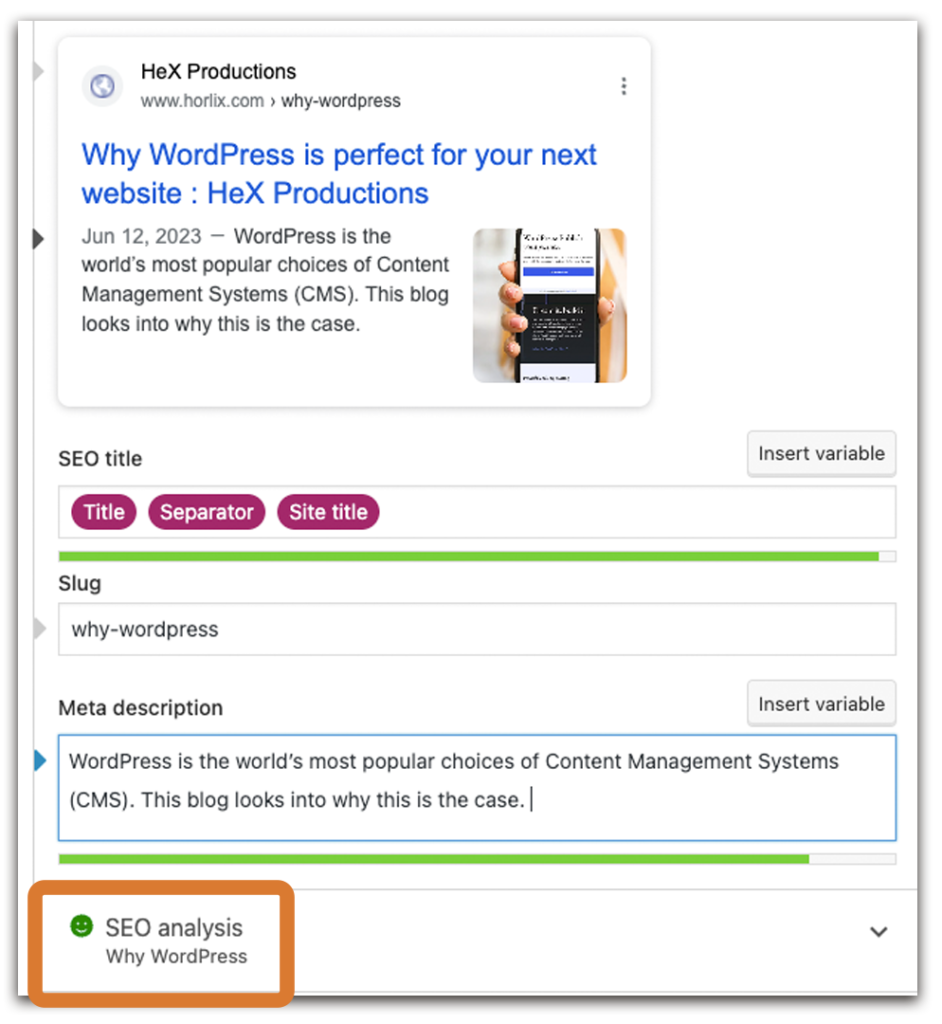 ---
What WordPress is so easy to manage
The best part is, to use WordPress, there is no coding required.
Anyone can use the system, because of its user-friendly back-end editor. This allows you to view and edit the content, in the same way that it would be displayed on the page itself.
---
Looking to build a WordPress website?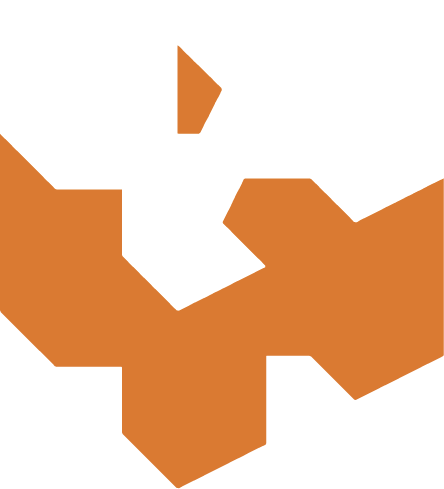 If you are interested in having a website developed through WordPress, get in touch with our experts. Our team can talk you through the process and develop a site that meets your specific requirements.
We also offer robust training for those wanting to enhance their skills in this area.