On the back of Black Friday and Cyber Monday, our freelance Web Developer Ben looks at e-commerce solutions and why you need to choose wisely.
The consumer internet, now in its mid-twenties, has revolutionised every facet of our lives. Whether you agree with that and accept it or not, the fact remains that the consumer internet is bigger than the printing press in terms of the affect it had on our society.
If you sell products and aren't selling them online, you are missing out on a massive portion of the UK market who simply won't know you exist as a brand. 73% of UK users are now shopping on mobile devices 'on the go'. It's common for people to sit with mobile devices, scrolling through products on websites and apps and buying them in a few clicks. We couldn't do that 5 years ago. Statistics are now showing that 93% of UK users now shop online (source: Office for National Statistics), which will impact your sales directly if you're not selling online or using bad platform to sell on!
As the internet has developed, so the ability to sell online has become easier. You can now sell products from your own website, manage payments and sales, and more. It doesn't matter if you have a bricks and mortar shop front or not, the tools are right at your fingertips.

When it comes to selecting an e-commerce solution, there is no shortage of choices. Opencart, CubeCart, ZenCart and Magento, too name just a few. The best solution on the market is WordPress and WooCommerce.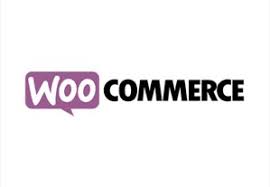 WordPress powers millions of websites around the globe, which are seen by tens of millions of people every single day. With the WooCommerce plugin you can easily run your business online. WooCommerce has a total of 34 million downloads (*at the time of writing) and now powers 28% of all online stores – so basically, over a quarter of all online shopping is done using this WordPress add-on. WordPress isn't just for blogging anymore, those days are long gone. It's now it's a hugely powerful yet simple to use e-commerce tool used by millions.
I've worked on the web for over 7 years and in all that time I can hand-on-heart say that WooCommerce is the best way to sell products online. It's simple to use, doesn't have lots of distracting functionality that you don't need, it's easy to develop on and build onto as a developer, and hundreds of WordPress themes also come with support for it, so it just works right out of the box.

The plugin is hugely flexible and can support not only online shops with six products but also 100's of products, all with specific variations and attributes. You can ship anywhere in the world, customise your shipping costs, hook-up lots of different payment gateways to suit your needs, and you can even sell just digital products; it's so versatile.

Recently, app developers have also been getting on board producing apps for you to control your WooCommerce store through your mobile device, allowing you to run your business on the go right from your smartphone. This might sound scary initially, but for the new entrepreneurs in this generation it's revolutionary, and opens up a world of possibilities.
If you're going to sell online, WordPress and WooCommerce is the way to go.
In case you missed them, check out our other Black Friday blogs on accessibility and online sales and keeping your online buyers happy.