Marketing intern, Jonathon, talks through how he planned the website and marketing strategy for the relaunch of Accessibility Nottingham.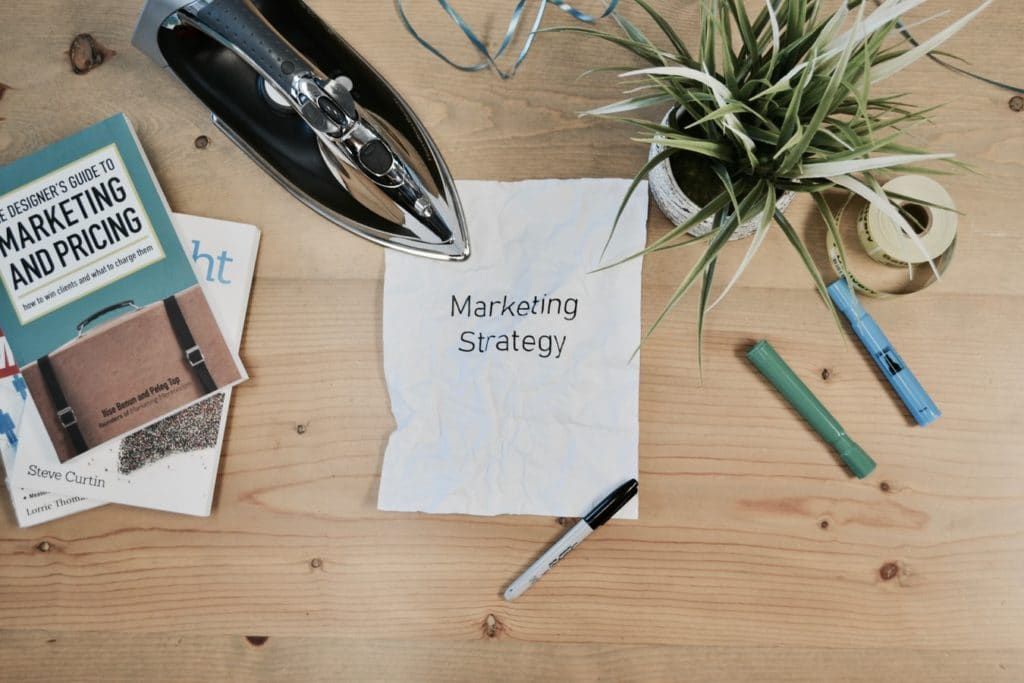 If marketing isn't your strong suit, then being tasked with developing a marketing strategy may seem daunting and scary. But the truth is, marketing gives you the opportunity to be creative, shape your brands' image, and if utilised correctly, could lead to an increase in conversion rates.
As a marketing intern at HeX, I took on the role of marketing the relaunch of HeX's event: Accessibility Nottingham. So far, it has proved a fun but challenging task, giving me a chance to experiment with the branding of the event as a means to raise awareness and boost engagement.
If you were recently tasked with the seemingly daunting task of developing a marketing strategy or website for an upcoming product or services, then let me give you some pointers by running you through the process I went through when planning Accessibility Nottingham's marketing strategy.
Do your research.
Before you start getting the creative juice's flowing, it's important you understand what's already out there, and what your strategy needs to do in order to be successful.
If you're lucky enough to have adequate secondary research already available to you, then after you have analysed it correctly, you might get away with skipping this step provided you had sufficient information.
During my research, I didn't have any available, so I decided to do some primary research for myself.
I broke down the task into two manageable categories to make life easier:
a) Target audience
Establish who you want to engage with your content, utilise demographics such as geographical location, age, gender, interests and income. If you're unsure, then it's worth looking at businesses with a similar size, purpose and target: and asking what their target audience is.
Once you have an audience in mind, you can ask yourself what their expectations and requirements are. To give an example, if you are targeting an older generation who don't use social media often, you can easily discount Twitter marketing at this stage.
I established that the audience for Accessibility Nottingham was a diverse range of ages, both male and female, people who would be open to getting to know more about accessibility, and those based in and around the Nottingham area. I then used this information to guide the marketing content we were using.
We were quite fortunate, having established our audience as those with an interest in accessibility, we were able to collate information based on past experiences about what our audience requires. If your focus is niche and you don't have much understanding, you may need to undergo some fieldwork, like an interview or survey, to gain information about your audience and their requirements.
b) Competitor websites.
You need to gain an understanding of what you are up against. Do so by taking a look at businesses of a similar size, with the same purpose as you.
By delving into their marketing material, you can compare it to their target audience: ask yourself whether it is fit for purpose. If it is, you can take away some of their successful techniques which you could utilise yourself. If not, you have identified the sort of things to avoid when planning.
In addition, it gives you an insight into their branding, products and what makes you stand out and better than them. You can then use that USP when promoting.

When researching, I assessed events with a similar purpose as us: events such as Accessibility London, and Scotland. By analysing their website and content, I gained an understanding of content and functionality.
We have the same values as these events, so our main USP was the location. I incorporated that into my plan, by having a marketing focus of people in Nottingham.
Plan your marketing strategy.
Now you know what's needed to produce a successful strategy, you can now start planning for things to come.
Before you start, ask yourself: "what do I hope to achieve?"
Make sure that everything you plan helps you to achieve a desired end. For us, our marketing aims to convert to attendees at our event.
Typically, I broke things down into three easy steps:
a) Branding
This is the first thing that you should plan before anything else. Branding represents the overarching public image of your website and marketing strategy, it incorporates your logo, mission statement, social media marketing and user experience of your site. Every piece of content you produce should adhere to your branding.
To establish your brand, utilise your previous research about the interests or values of your target audience. Also, use your understanding of successful competitors as an understanding of the theme you should have in mind.
From experience, the easiest way to brand something is to ask yourself what your core values, purpose and aims are.
During the development of Accessibility Nottingham's brand, we established that our values aimed to achieve an inclusive online world for everyone, and we were eager for that to come across in our branding. The site needed to be as accessible as possible. Myself and Alex (our web development intern) worked closely to produce wireframe's for the upcoming website that presented this clearly while providing an accessible and inclusive user experience and logo.
We then assessed things with Matt, he provided his creative skills to make sure we really hit the nail on the head.
From then on, all the content I produced followed the tone and purpose of these core values and brand. Even the article you are reading right now.
b) Content
Your content includes everything from social media marketing, to blog posts and content on your website. As I said earlier, I have been working hard to make sure things always adhere to our brand.
But on top of this, SEO has also played an underlying role in the sorts of content that I planned to use. On top of the usability that we considered when planning our website, it influences the key terms I regularly use, sentence or content length, and the sorts of backlinks and hyperlinks that I have included in text.
To ensure we rank highly, I use web tools such as Google Trends and AnswerThePublic to decide how to phrase content and headings. If you're just starting to market something, I recommend you take a look at what related terms people search regularly before writing anything.
c) 12-month plan
In marketing, timing is everything. It's for that reason you should have a 12-month plan that incorporates every piece of marketing you intend to do.
This shouldn't just include big events but should also include day to day tasks: like posting to social media. Having these planned out ensures you don't fall behind, establishing your online presence as a reactive account that posts regularly: that attracts followers.
For our 12-month plan, I even picked out optimal times and days to post, and scheduled in a set amount a week to make sure things don't fall behind.
For our event, we have some ideas planned out for the next 12 months: including one-off ideas, such as our team guest speaking at other events, as a means to raise awareness of things to come.
Implement your strategy.
Once you have done these steps, it's time to put things into action. Follow your plan but assess its success regularly by using online analytics and data. If something isn't achieving a desired, adjust. Similarly, make sure to adjust as your audience or the market changes: but make sure that any changes you make fit with your brand and core values.
As the Accessibility Nottingham site isn't live, we have been doing lots of implementation behind the scenes in accordance with our plan, including sending out promotions and raising awareness for things to come. To make sure things contribute to our aim of ticket orders, we have been including various calls to action.
Of course, as the event grows I anticipate we will need to adjust our marketing strategy to fit new aims and goals that arise.
The Takeaway
Remember that if utilised correctly, marketing plans can be used to reap positive rewards.
To make things easier, here are the things I did when planning the relaunch of our Accessibility Nottingham event:
Do your research: Establish what is expected of you, what you need to do in order for your strategy to succeed, and what already exists.
Plan: Have a tangible plan that ties together your core values and aims, ensuring that everything you produce: from the website to reactive Tweets, is aligned with your brand image.
Implementation: Follow your plan closely, don't fall behind, and make sure to adjust your strategy as things change.
Before you go
Accessibility Nottingham is a free, regular meet up which offers entertainment, food and discussion while promoting awareness about online accessibility.