Case study brief: Queen Mary University of London alumni web design and development
Queen Mary University of London (QMUL) has a long, proud, and distinctive history dating back to 1785. It has a diverse and global community of over 200,000 alumni in more than 170 countries around the world.  
After previously working with HeX, and being impressed by our service, QMUL approached us in need of a new website. The alumni provide a lifelong link to the university, therefore, one important factor of this site was the need for interaction and support methods. API integration enabled online donations to raise funds for QMUL's research highways, fund scholarships, and update their study and research facilities.
Bespoke Application Programming Interface (API) integration made this case study unique
QMUL wanted to provide ways for the alumni to support the university's mission. As web development specialists, we created a PHP-based site that interacted with QMUL's Customer Relationship Management (CRM) system.
We integrated bespoke APIs to allow for online payments, donations, and event bookings to take place. All of which seamlessly interacts with its audience and can easily be managed by QMUL.
Giving the alumni a chance to support future generations of students and researchers.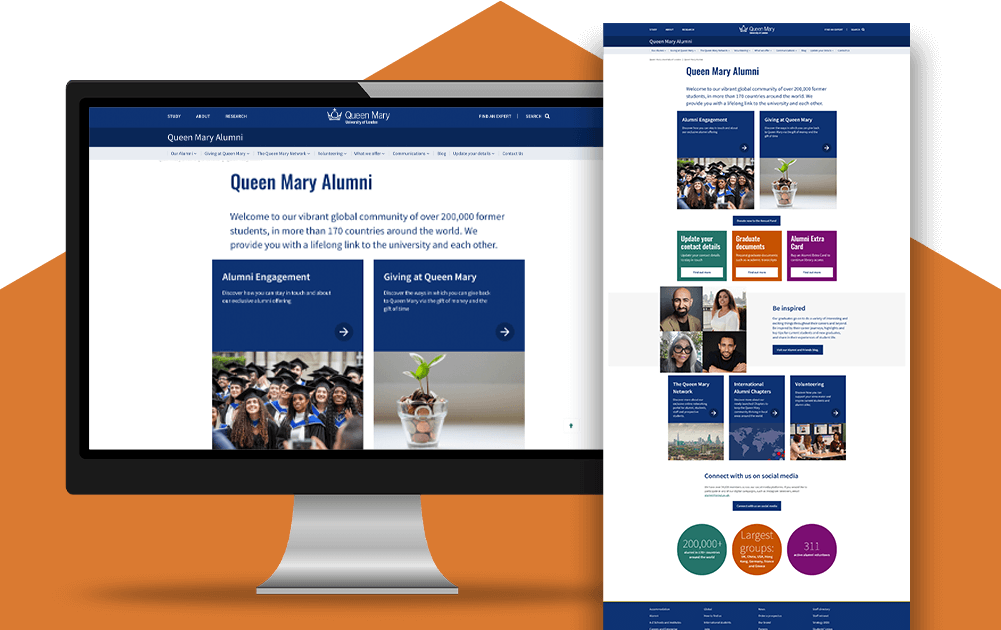 ---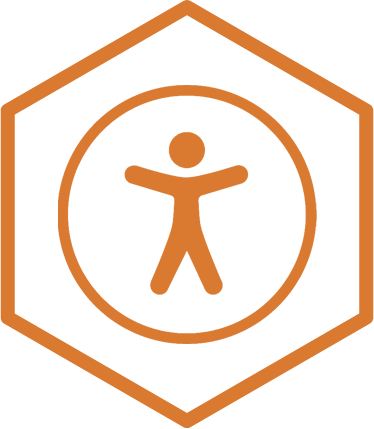 Web development activities delivered
---
Designing an accessible website with clear taxonomy
Our graphic designers built comprehensive sitemaps and interactive prototypes in iterative phases. This allowed time for feedback throughout each stage.
Using line drawings, known as wireframes, we mapped out the site's user journey. Incorporating clear user flow through strong taxonomy to drive the website. Implementing simplistic and user-friendly navigation throughout the site.
Our designer then added styling and branding onto the wireframes. This brought the designs to life and allowed QMUL to envision their new website's visual identity.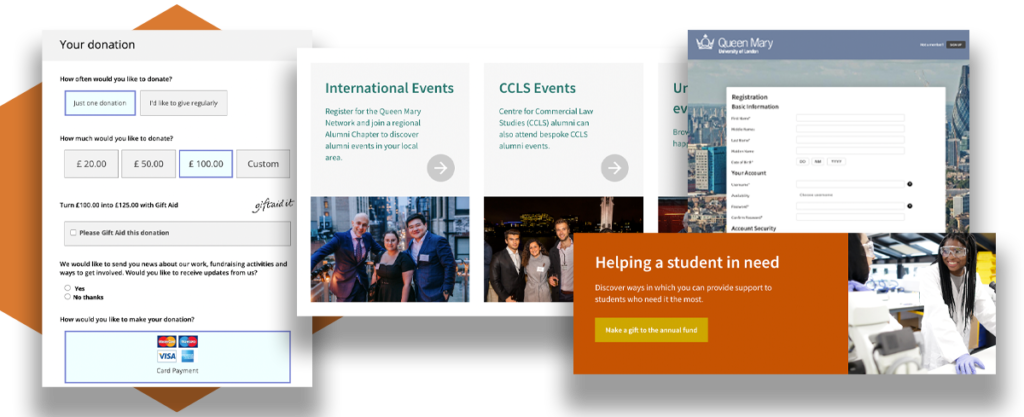 We created a range of enticing call-to-action blocks with striking imagery. These blocks stand out on the page, clearly signposting and engaging with QMUL's alumni. These content blocks steer users along a journey, presenting inspiring ways for former students to remain involved with the university.
---
Bespoke API integration to support Queen Mary's mission
Our team came up with a creative solution to streamline ways of giving to QMUL. We developed a range of bespoke site elements with integrated application programming interfaces (APIs). Making a unique way for the university's thankQ CRM and Elavon payment portal to interact with the PHP-based website.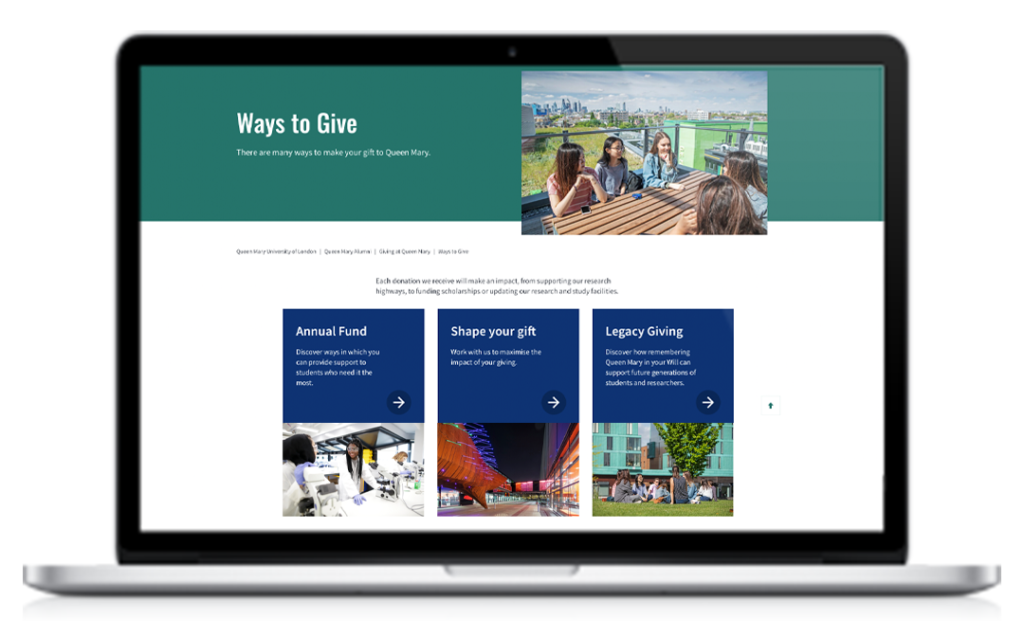 This integration allowed the university to set up ways of giving. Such as:
Setting up an annual fund
Leaving gift donations
The ability to book onto events online
With the APIs being managed within the university's current CRM, we created an easy to administer payment and booking system. This was due to interaction through automated email receipts and the ability to access all site features within the same platform.
---
Building a responsive and inclusive online platform
Every website that HeX develops has a responsive design, built with useability at its core.
We ensured that the QMUL alumni site was scalable, to fit on varied screen resolutions, and accessible with assistive technology. Manually user-tested to make sure that the online experience is inclusive no matter what device or software someone may use.
We created an accessibility statement for QMUL alumni to display on their site. Showing their commitment to accessibility and that the site conforms with Web Content Accessibility Guidelines (WCAG) 2.1 Level AA standards.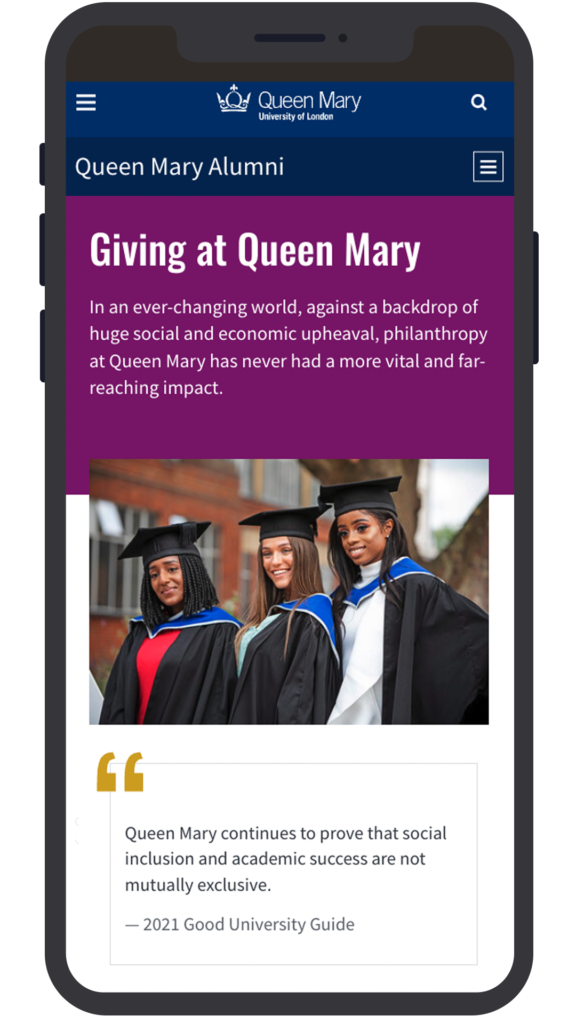 ---
Upskilling content editors on maintaining an accessible site
We want site editors to feel confident in maintaining their new website and to do so in an accessible way. We provided in-depth training to the QMUL team. Teaching the site editors how to add web page content and use the back-end editor of the site.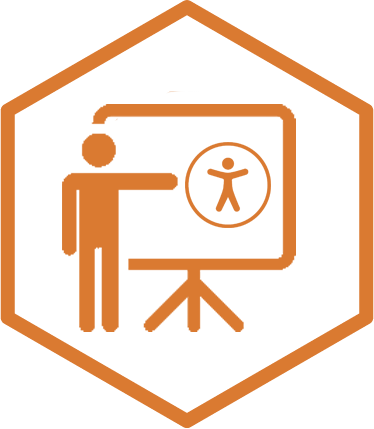 Upskilling the team on:
Accessibility awareness
Website structure, layouts, content types, and multimedia
Understanding accessible forms
Language and readability
Introduction to accessible PDFs
Digital Marketing and social media considerations.
Ensuring the team can maintain an accessible site upon project completion.
---
QMUL alumni web development impact and outcomes
Through the site's clear signposting and enticing call-to-action blocks we've created a defined user journey. Allowing site users to easily identify areas of key information and the ability to interact directly with the platform.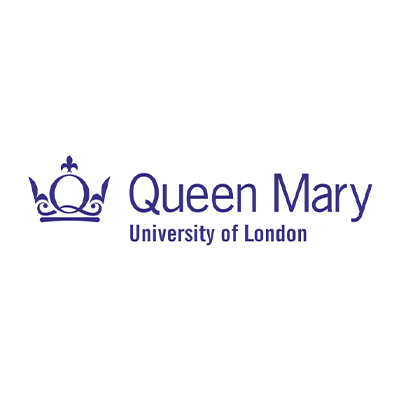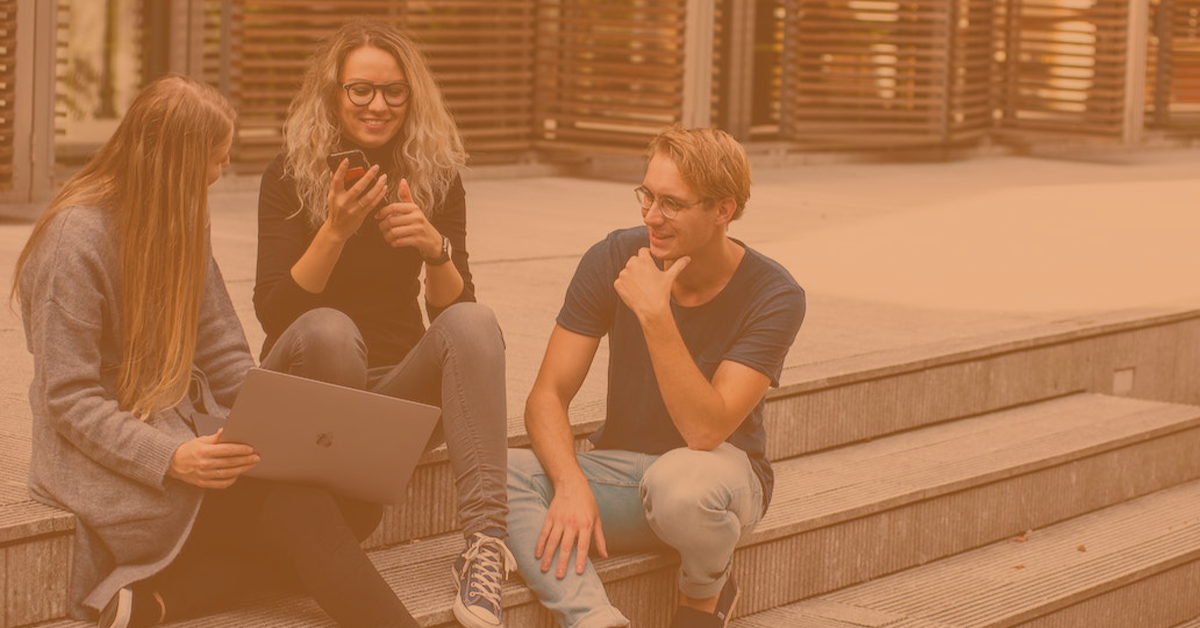 Their site has been built with accessibility at its core, allowing all users to access the site's features on any type of assistive technology.
We've empowered content editors through accessibility training, to maintain inclusivity into the future.
Bespoke site features have enabled the university to create a legacy for future students. With users now being able to provide online donations and help fund the important research that the university undertakes.
We look forward to working with Queen Mary University of London in the near future.
---
More case studies about accessible web development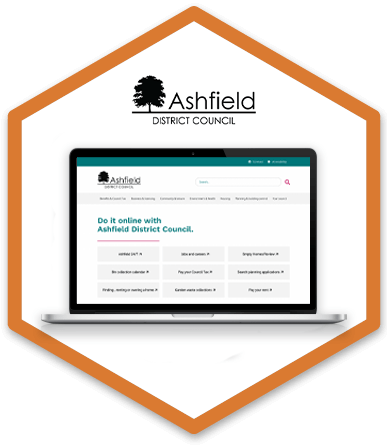 Recognising the importance of accessibility, Ashfield enlisted the help of HeX, as accessibility subject matter experts, to help guide the creation of a user-first website.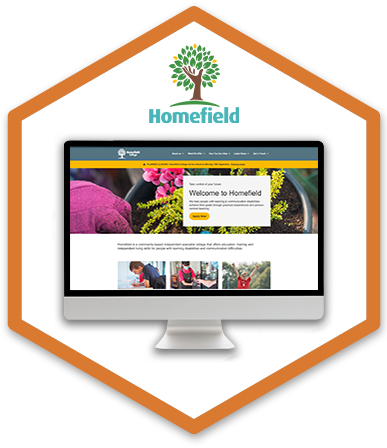 Upon discovering that their website was not WCAG 2.1 Level AA compliant, Homefield College contacted HeX to redesign and rebuild the Homefield website.