Case study brief: Accessible web development for Joshua Hayday Helping Hand Trust
After previously working with the strategic communications agency, Bulletin, they approached HeX Productions for our accessibility expertise. Our team set to work developing an accessible website for one of their clients, The Joshua Hayday Helping Hand Trust (JHHHT).
The JHHHT supports families caring for children with life-limiting conditions by providing respite care, transport, and specialist equipment. Therefore, it's essential that everyone can access this crucial online support that they offer.
Our passion and vast experience in supporting charity work made this case study unique
HeX Productions are passionate about helping third-party and charitable sector organisations as much as possible.
For HeX, we do this by helping charities achieve accessibility on their websites.
By doing so, we can ensure that everyone – no matter what equipment they use, or disability they may have, can all easily access the services, support, and guidance that they may require.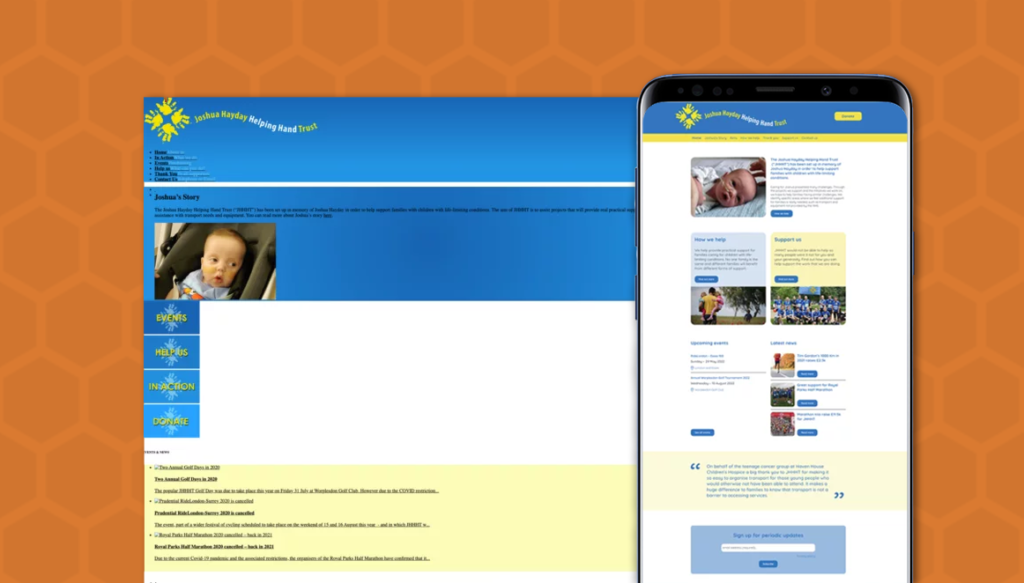 ---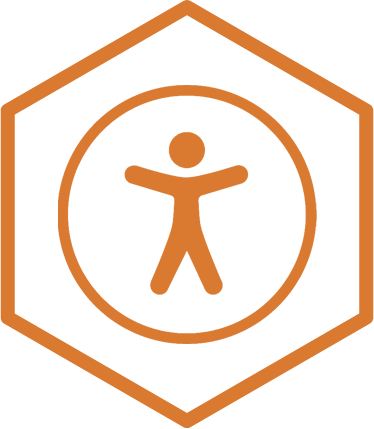 Web development activities delivered
---
Transforming design work into functional, accessible, websites
Having completed numerous development projects with Bulletin, they enlisted our help to turn their design work into an accessible new website for their client.
With our expertise in accessibility, we tailored Bulletin's design vision into a simple, user-friendly, and accessible website. Ensuring that the JHHHT's content editors could easily maintain and update the website.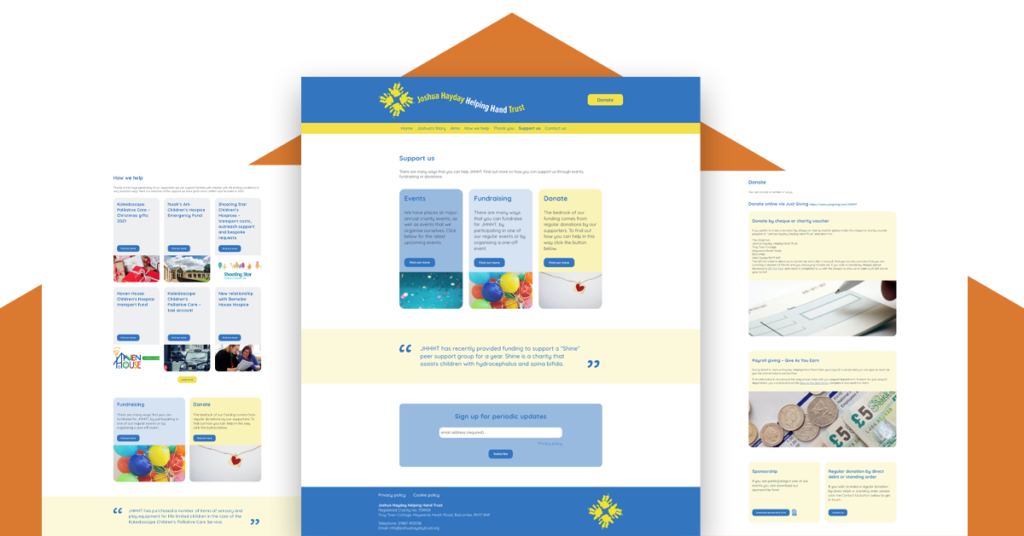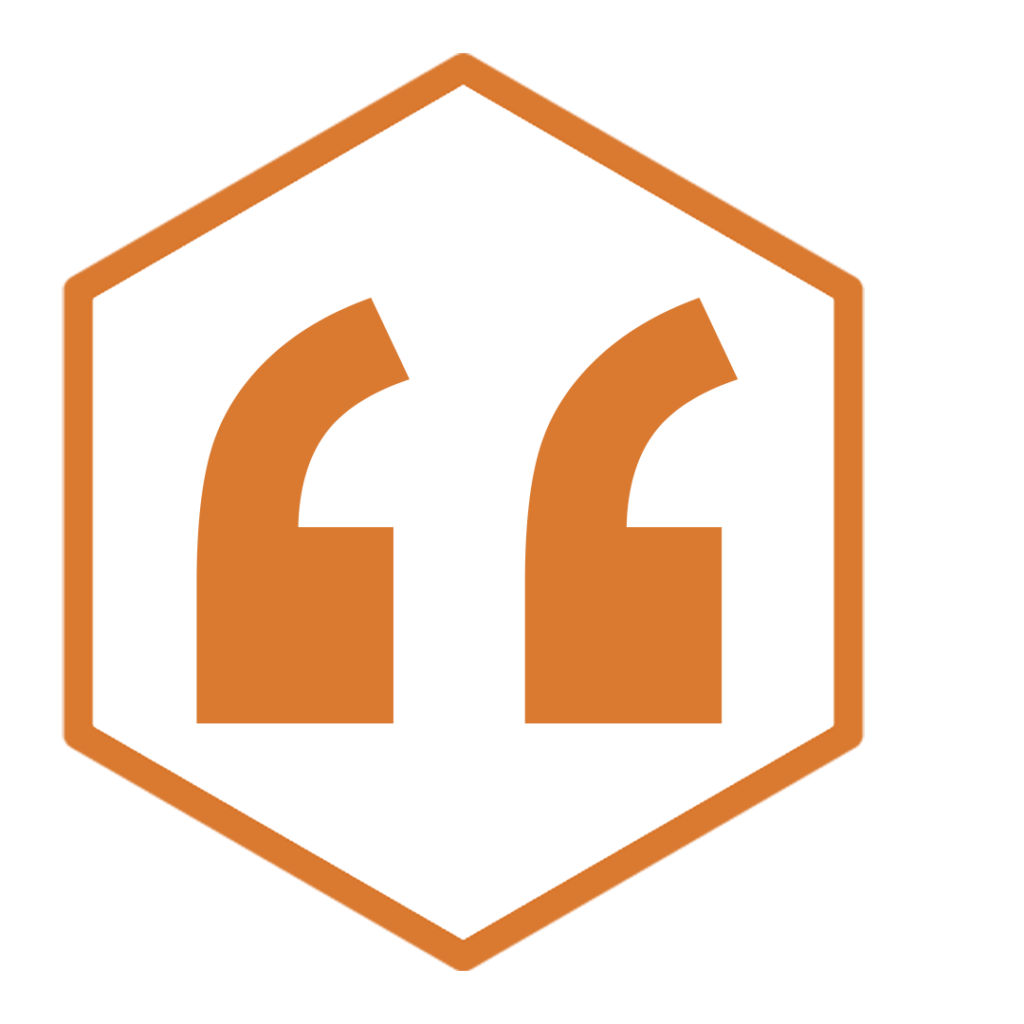 Since the build we have had many favourable comments on its design and accessibility.
Clive Bane: JHHHT Trustee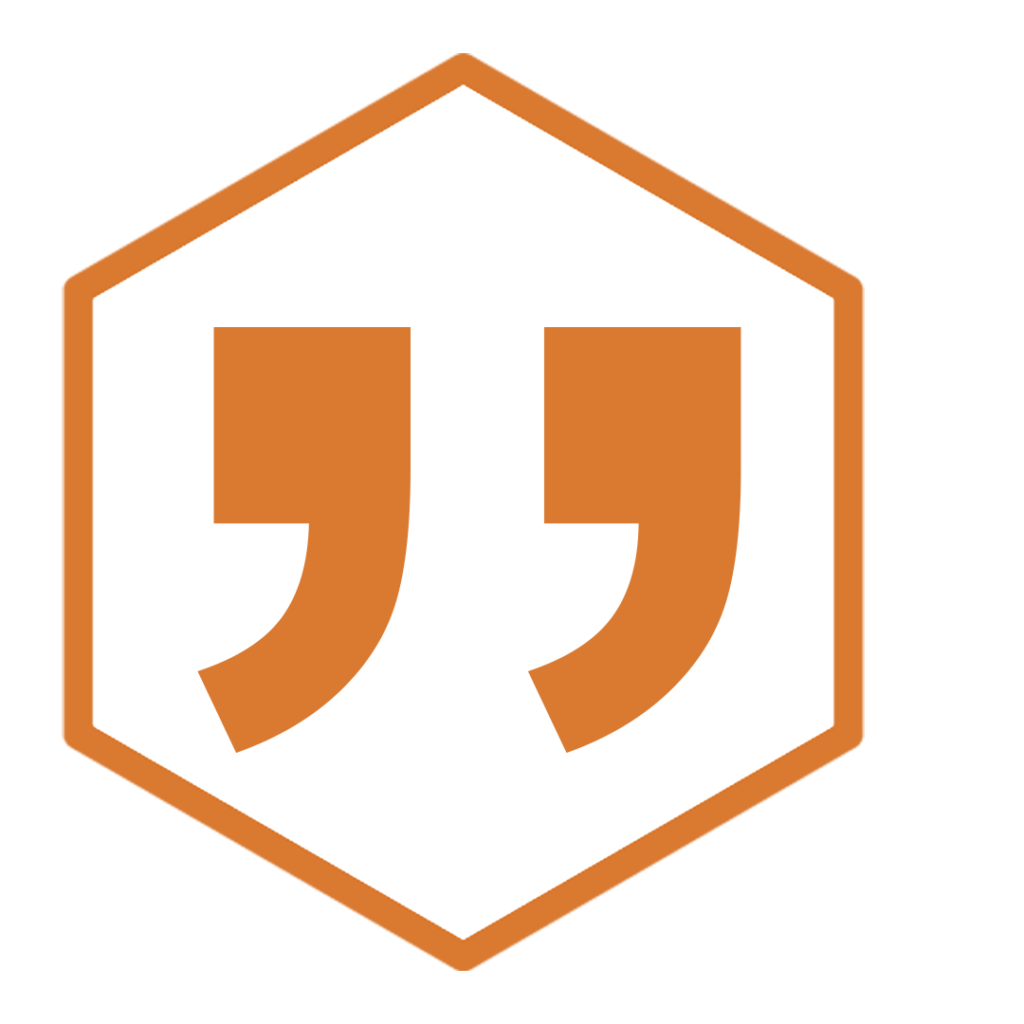 ---
Website accessibility structure and element development
Our expert developer team has vast experience in using the Content Management System (CMS), WordPress, to create functional coding and accessible page structures.
Whilst adhering to the website's created design work, we created bespoke accessible features, using Gutenberg Blocks. These blocks improve the editor experience and move away from the classic back-end editor they were previously using.
This custom theme allowed the developers to have flexibility with the style of the website and the features that could be implemented. This gave content editors a more visual and intuitive way of developing their site in the future.
---

Accessibility website development impact and outcomes
Working with the refreshed design work, the Joshua Hayday Helping Hand Trust's new website has been optimised around the user.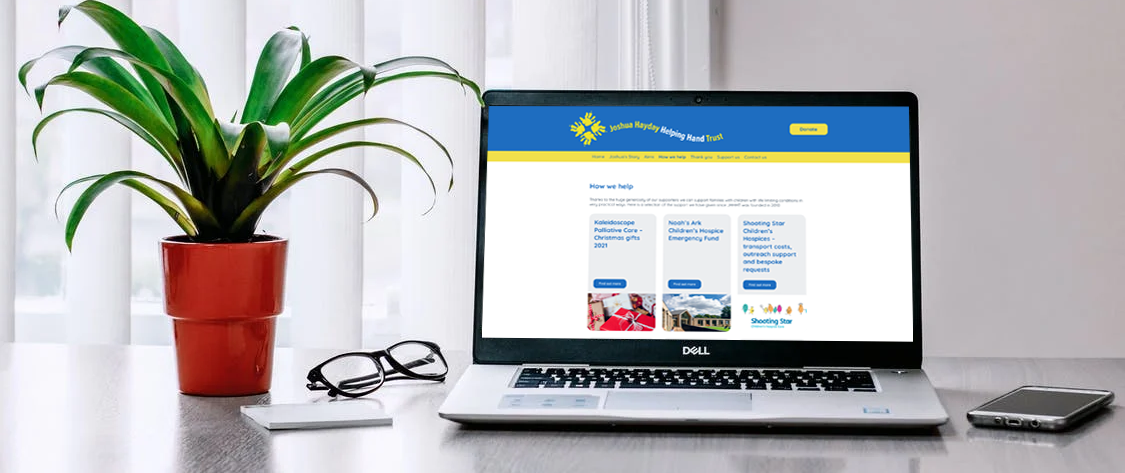 The website is now accessible, meeting WCAG 2.0 AA standards.
By implementing accessible and easy-to-use features, combined with a clearly defined user journey, we enabled everyone to easily navigate and access the charity's vital support that they provide to families.
---
More case studies about accessible web development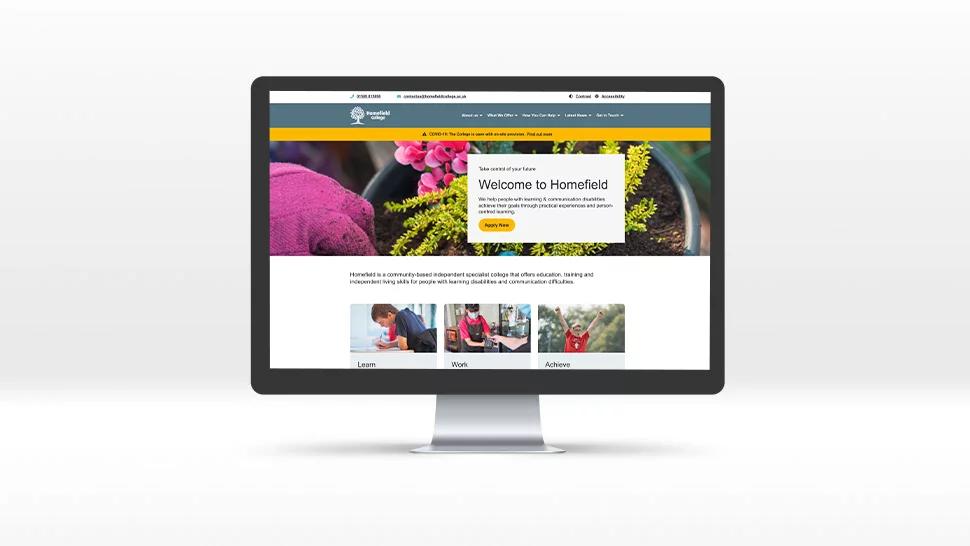 Upon discovering that their website was not WCAG 2.1 Level AA compliant, Homefield College contacted HeX to redesign and rebuild the Homefield website.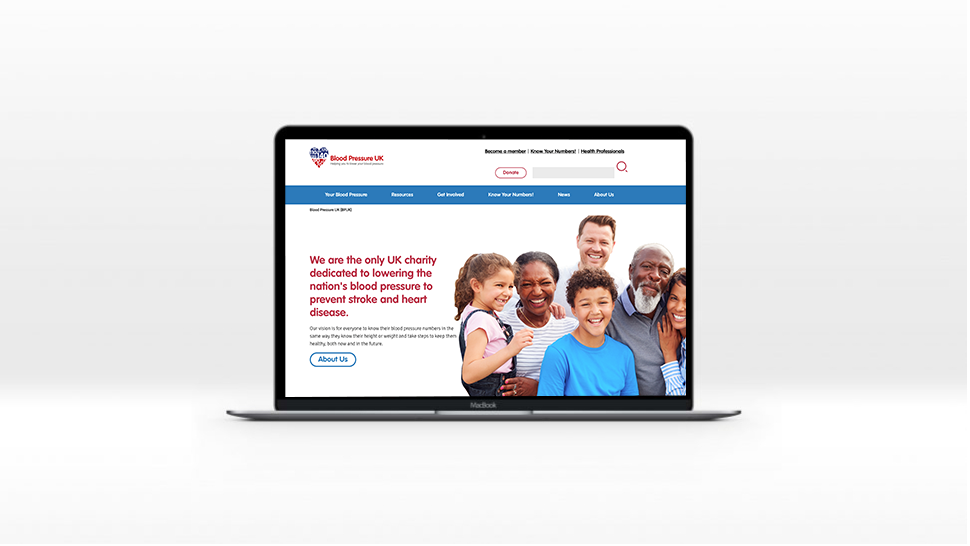 Blood Pressure UK required a complete web redesign and redevelopment, transferring it to Terminalfour and ensuring it was mobile responsive, and fit the brand.