Case study brief: Refreshing LCI Productions website design
Based in London, LCI are a multi-media company offering large scale 3D Video Projection Mapping, Building Projection, Water Spectaculars, Augmented Reality, Dancing Fountains, Interactive Flooring, Lasers, Event Production, Event Services and more.
The company were faced with an old fashioned content management system which was difficult to update, rigid to use, and complicated for the team to understand, so, they approached HeX for website development.
Enhancing the user experience made this case study unique
We were challenged to bring in WordPress and update the design to create a site the whole team was proud of and could all easily update.
HeX Productions was responsible for the site wireframes, design and development, in order to create a media rich website which features lots of videos and images, but is still able to load in extremely quick time to enhance the user experience.
---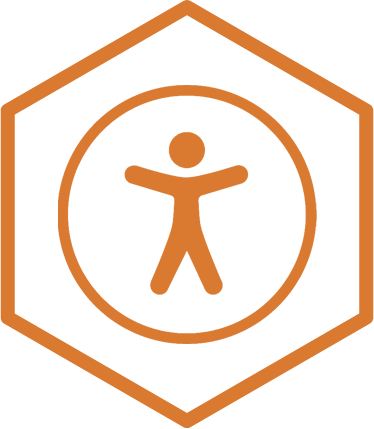 Web development activities delivered
---
Developing a standout website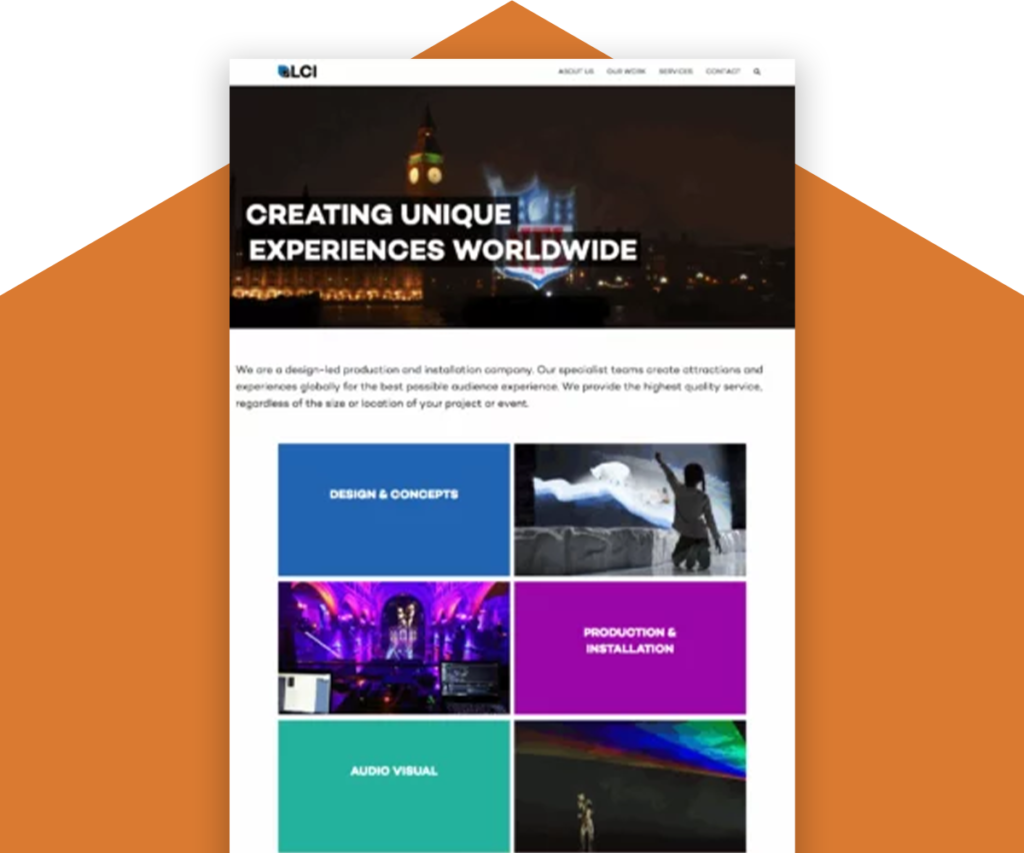 We developed a visually spectacular website which not only showcases their stunning service, but also incorporates their new branding which was developed alongside the website build.
As well as this, we also demonstrated strong taxonomy that runs through the site, to allow LCI to tag and relate clients, work and suppliers together to incorporate everything into the site. Their new strong design, emphasises their work and showcases it in an interactive and modern way.
---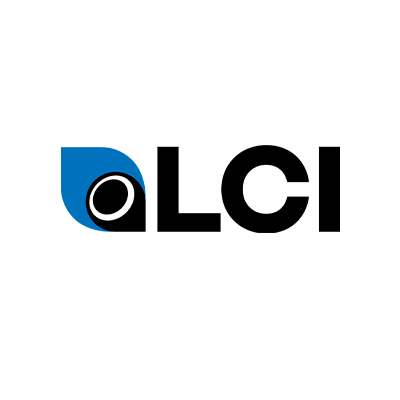 Website development impact and outcomes
Our main focus for this project was to ensure it was easy to edit any part of the website. The LCI team were keen to have a site they could proudly show their visual service off to, and one they could regularly update on their own.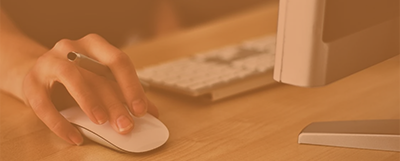 Bearing in mind how many times they will be updating images, blogs, and videos to feature on different pages, we made the site mobile responsive and optimised for search engines so that people could find and access their work across different platforms, to enhance the focus on their service by building a visually stunning website.
This custom theme allowed the developers to have flexibility with the style of the website and the features that could be implemented. This gave content editors a more visual and intuitive way of developing their site in the future.
---
More case studies about web design and development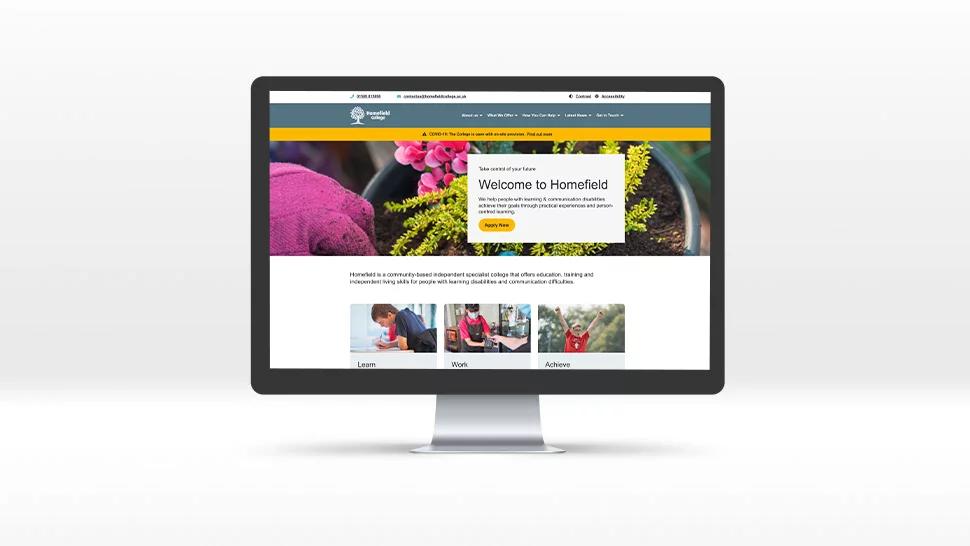 Upon discovering that their website was not WCAG 2.1 Level AA compliant, Homefield College contacted HeX to redesign and rebuild the Homefield website.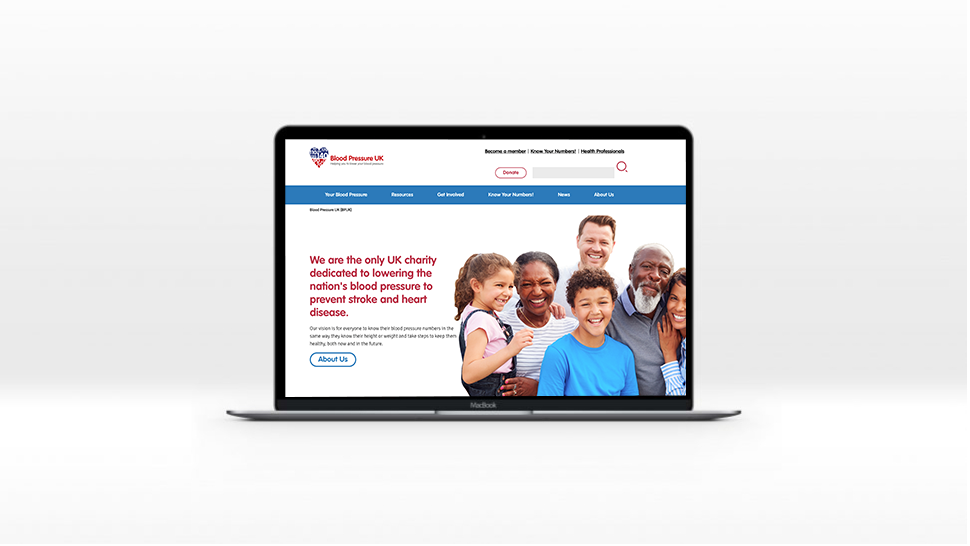 Blood Pressure UK required a complete web redesign and redevelopment, transferring it to Terminalfour and ensuring it was mobile responsive, and fit the brand.