Case study brief: Accessibility Audit testing for Bishop Grosseteste University (BGU)
BGU has been educating students in the historic heart of the City of Lincoln for over 160 years. 
The University prides itself on being a supportive community, always striving to improve the lives of its students. Wanting to ensure that all students have equal access to their digital platform, BGU approached HeX to conduct an accessibility audit test on their website.
Our Higher Education experience made this case study unique
We're proud to have assisted a vast number of Higher Educational establishments. Helping them to achieve accessible online platforms for their students. This includes universities such as Nottingham University, The University of Winchester, King's College London, Queen Mary University of London, along with an array of colleges. Testing every website to Web Content Accessibility Guidelines (WCAG) 2.1 Level AA standards.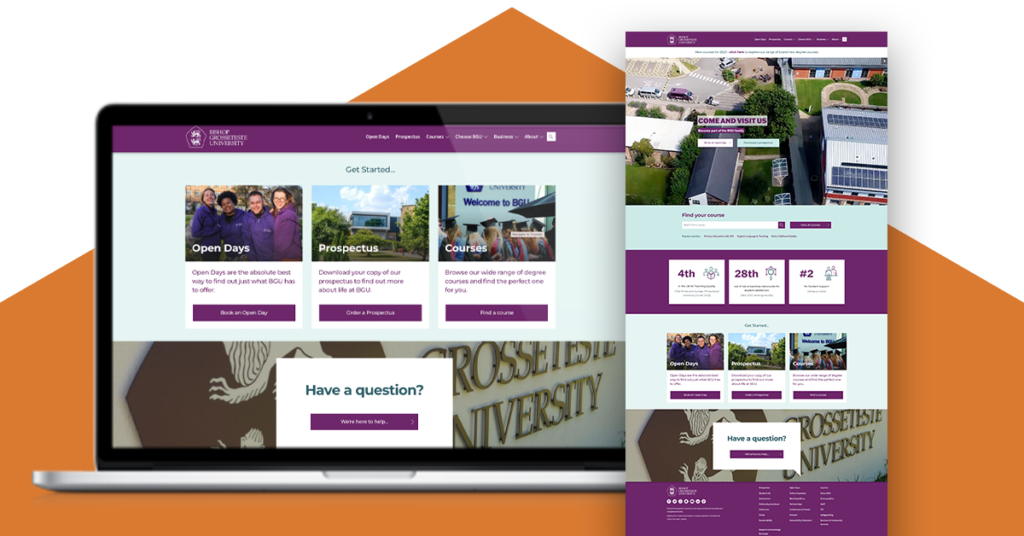 ---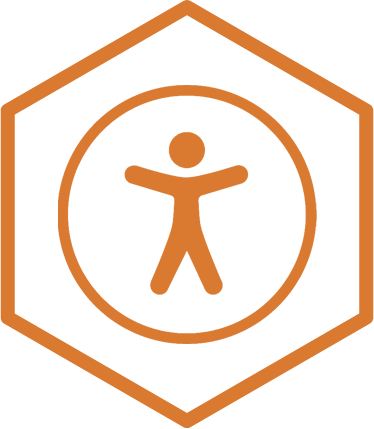 Key audit testing activities delivered
---
The HeX method of website accessibility audit testing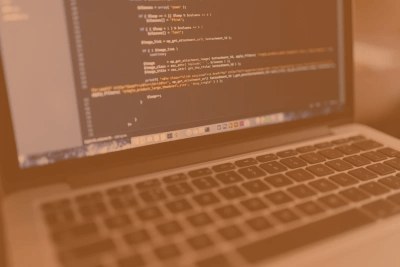 With each report, we provide a handover with the use of assistive technology demonstrations. This shows the online obstacles presented to disabled users when using their website. 
We created an Accessibility Statement for BGU to display on their website with the errors found. This web page states which areas of the website aren't accessible and what standards they have been tested against. 
---
Website audit testing findings
Due to our thorough website accessibility testing, we discovered a number of errors across the site. These issues would have been preventing those with disabilities from accessing the university's website.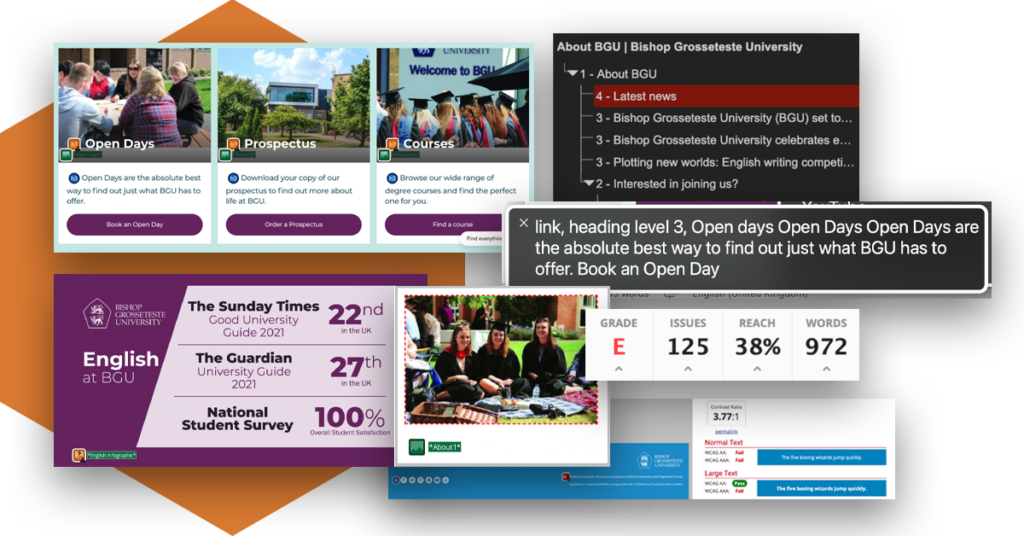 The most common accessibility obstacles found site-wide were the following:
Keyboard-only users had navigational problems when tabbing through site menus. 
Hyperlinks were not providing context due to them not being descriptive.
Site heading levels weren't structured correctly, with skipped and missing heading levels. 
Page elements, such as a pop-up help box, were inaccessible for keyboard-only users.
There was no visible focus when tabbing through the site, leaving users unaware of where they were on the page. 
Repeated content for screen reader users due to a lack of ARIA labels. 
Alternative text on imagery was missing in some cases or not descriptive. 
Subtitles on videos were autogenerated, providing incorrect captions. 
There were poor readability scores, due to the length of sentences or the use of hard words.
Colour contrast ratios were insufficient on many areas of the site for people with low vision.  
---
Helping Bishop Grosseteste University to enable accessible educational resources
HeX robust website accessibility testing created a roadmap of required changes. Tested against Web Content Accessibility Guidelines (WCAG) 2.1 Level AA standards.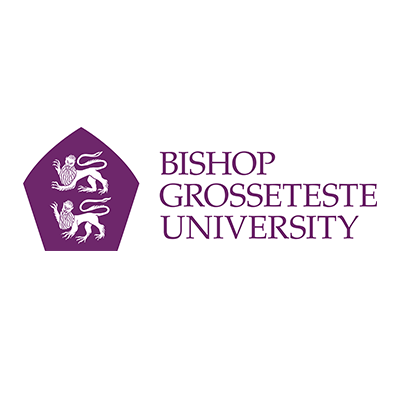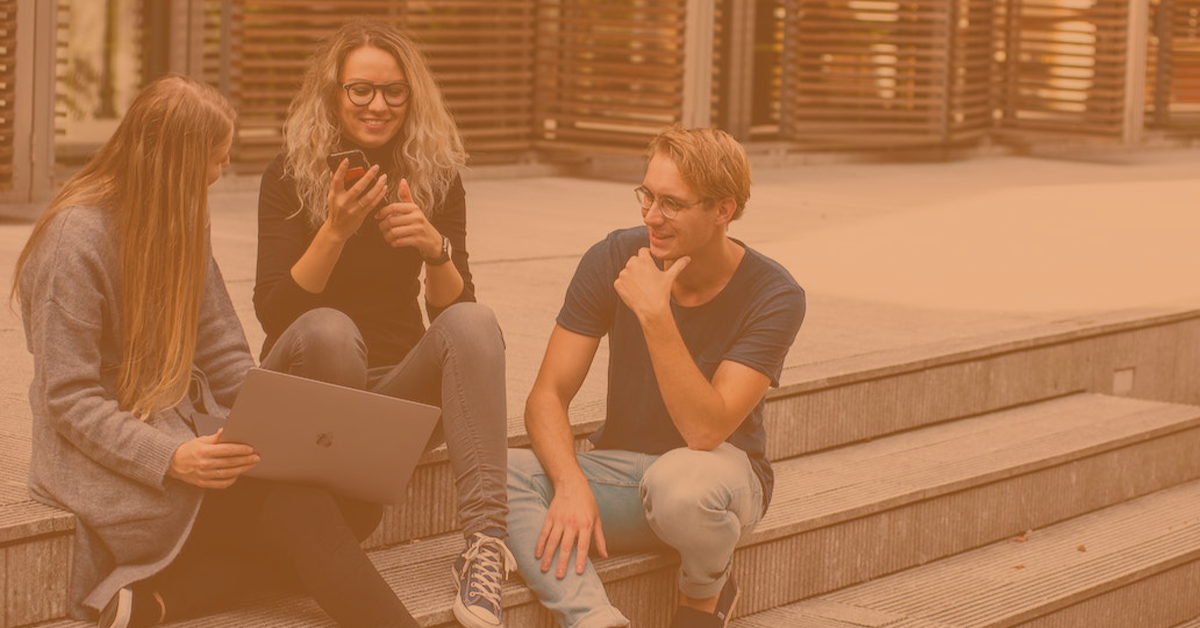 Our accessibility report gave clear walkthroughs, links, and screenshots of the online barriers.
Live assistive technology demonstrations enabled BGU's developer team to gain an in-depth insight into why site elements weren't structured correctly. Arming the team with vital skills to both fix the errors and avoid making them in the future. 
Once these accessibility issues are addressed, their website will provide an inclusive experience for all current and future students. 
---
More case studies about accessibility audit testing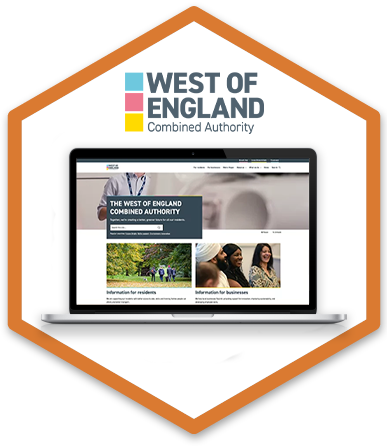 As a public body, WECA required their website to meet WCAG 2.1 Level AA requirements.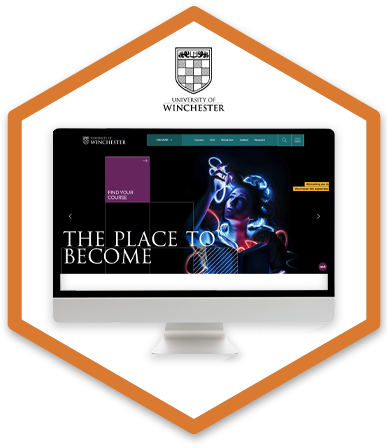 The University was in need of an audit to assess problems faced by disabled users.