For most companies in the modern world a brand identity is an essential part of your business, whether that would be a new brand designed from scratch or developing an existing brand. With Enstruct Training, the challenge was to portray their company so that the brand echoed the values of the business and its people.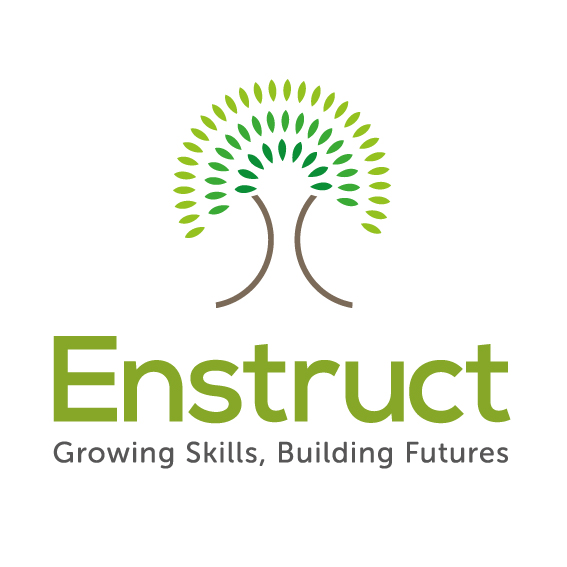 Setting the right tone of voice
As with any brand, setting the right tone of voice plays a key role with the image of a business. Just some of the values that Enstruct hold dear are friendliness, being supportive, a natural way of life and helping nurture and grow skills within young people. Knowing this, it was essential for HeX to consider the values when researching ideas for the new brand.
Considering the target audience
Another aspect of the project was communicating the brand identity clearly to Enstruct's target audience. It was our aim to ensure that the brand was still recognisable to their existing customer base as well as portraying the most appropriate image to potential customers. When it comes to branding or rebranding your business, HeX Productions always take into consideration your target audience when developing your brand.
Creating a consistent brand
After upgrading the visual identity to the satisfaction of the client, Hex Productions went about deploying the new brand across printed promotional material. This included business cards, flyers, letterheads, compliment slips and roller banners. Extensive brand guidelines were produced to facilitate the output of the company's new brand.
The rebrand has been produced in conjunction with the new Enstruct website, also designed and built by HeX, showcasing the company, it's mission and the courses they offer in an effective design layout. The website is fully mobile responsive, designed with the knowledge that the vast majority of today's audience use mobile devices and have varying screen sizes.
As an experinced branding agency, HeX we are passionate about making your brand and your website match you and your business. If you think your business could benefit from a new identity contact HeX Productions today for a free consultation and we'll help you bring your business to life.