Two websites that we have built have gone live this week! Find out which ones…
Two websites that we have built have gone live this week!
Working with Joe Rafter at the Harley Jae Trust and Footsteps to Futures, we have totally redesigned and reinstalled their websites.
Using our WordPress base on both sites, we were able to make fully responsive pages that look nice and are easy to navigate.
On the Footsteps to Futures site we installed a navigation bar, a banner, and a jobs page, which allows people apply for certain positions within the company.
We wanted to promote the hard work that the service provides to improve the lives of young people with their warm, safe and therapeutic living environments.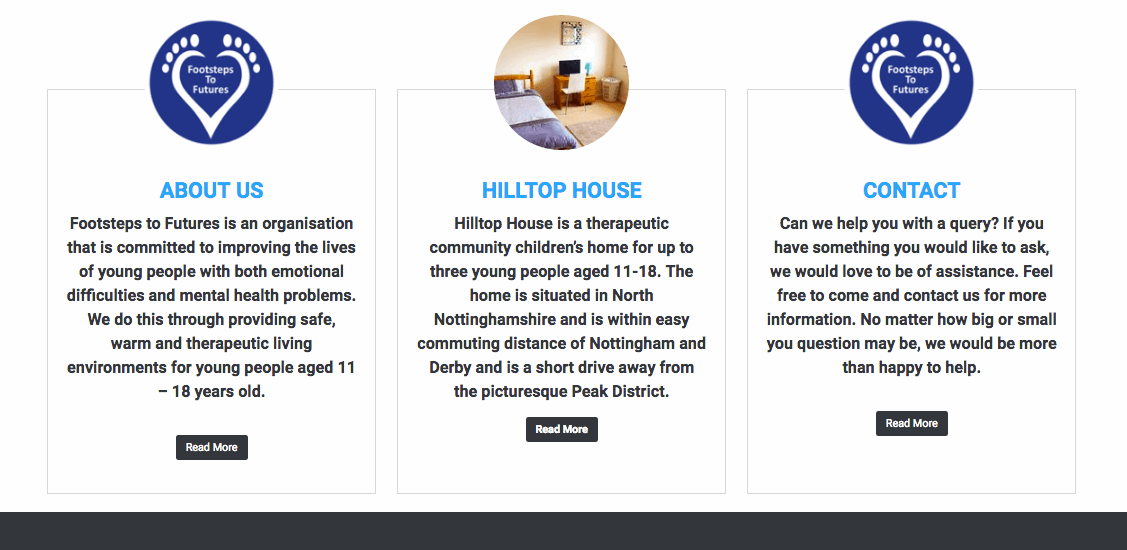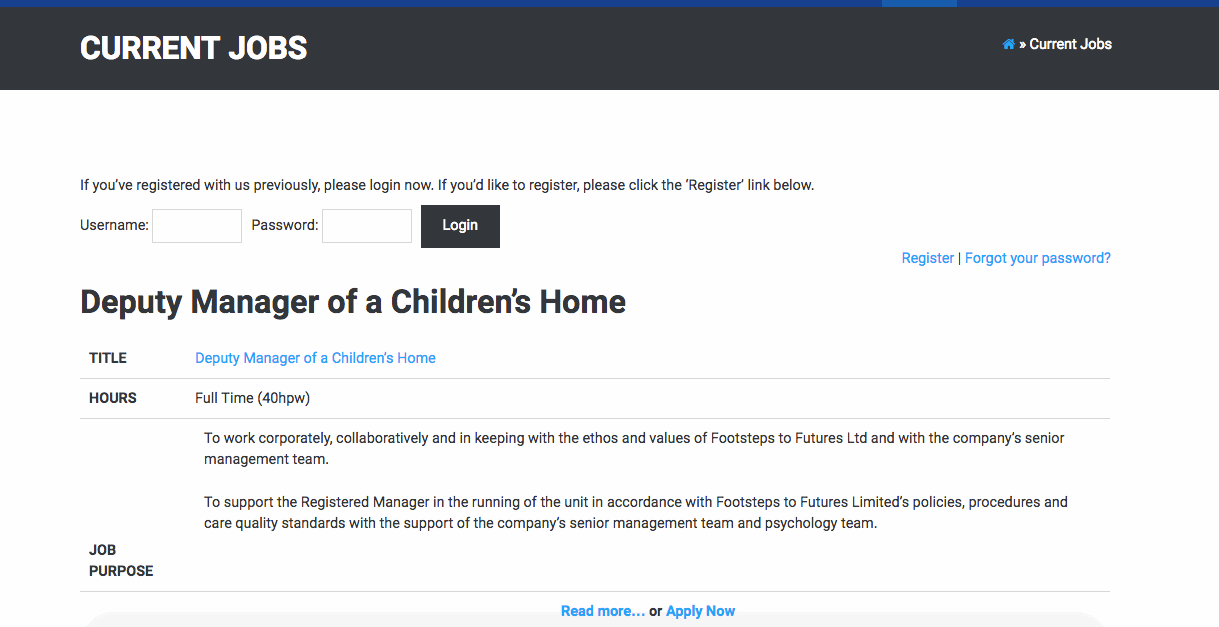 The Harley Jae Trust is a website promoting the charity work done in the name of Harley Jae Rafter, a little boy who was born with a very rare neurological condition that left him with profound and multiple learning difficulties, severe epilepsy and physically disabled.
We installed individual pages to promote the work of the charity, and to inform people how they can support what they do, helping children with life limiting and life changing conditions by providing them with equipment, facilities and services that will help advance their health care and developmental needs.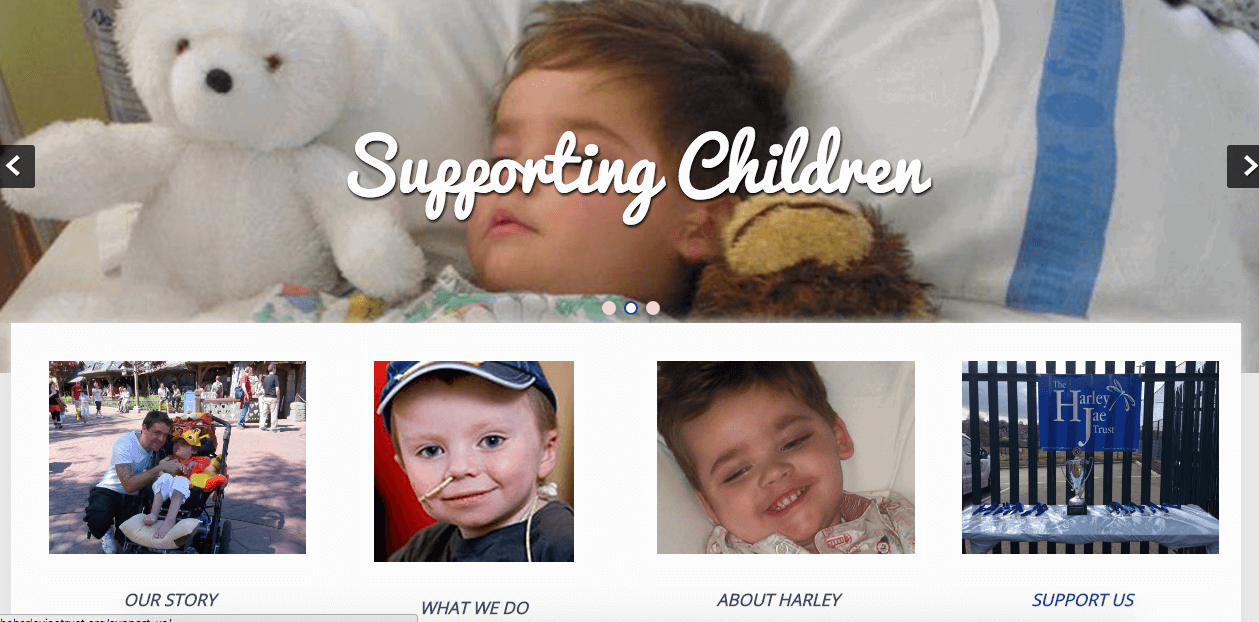 As well as all this, these are also the first two projects that Zara has worked on and sent live!
Congratulations Zara!
Take a look at the websites here: www.theharleyjaetrust.org and www.footstepstofutures.co.uk.