Case study brief: Design and web development for Newark & Sherwood District Council
Newark & Sherwood District Council (NSDC) is a local government authority for the largest district in Nottinghamshire.
Previously, HeX performed robust website accessibility testing across five sites within NSDC's web estate. Impressed by our expertise, they procured our services to perform a complete overhaul of their main website. This was essential to meet government accessibility standards, which is a necessity for all public sector organisations. 
HeX end-to-end solution made this case study unique
For a small organisation, HeX are extremely proud of the extensive range of services that we offer. 
This project certainly utilised a wide range of our service offerings. Providing a complete end-to-end solution to design and build a new service orientated website. We upskilled their content editors and developers on maintaining accessible content. Taking NSDC through to a stage where they weren't only WCAG compliant, but to such a standard that they achieved a Digital Accessibility Accreditation.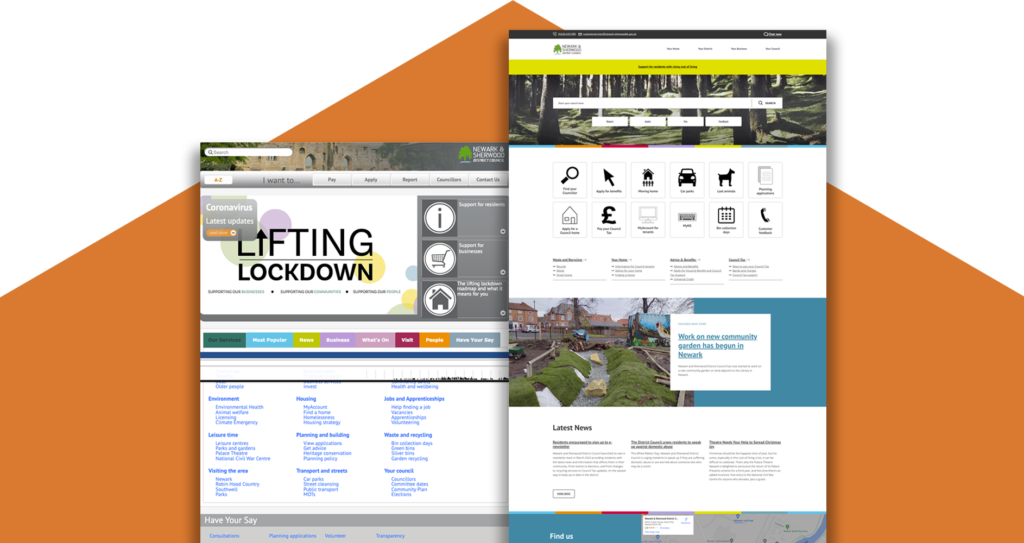 ---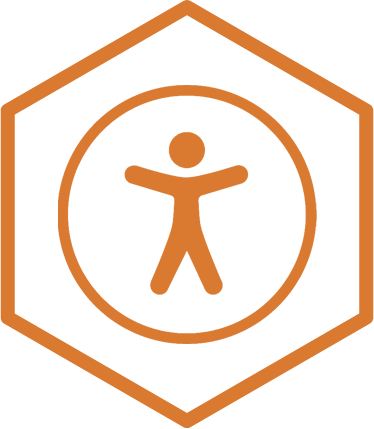 Web development activities delivered
---
The inclusive design and planning process
As local authority sites encompass such a vast amount of information and services for the community, it's crucial that content is easily locatable. This relies on strong taxonomy to power a site to provide a clear user journey.
Expert designers implemented a devised plan of action into a series of wireframe drawings. These simplistic line drawings laid out a prototype sitemap of the logical route users would take through the site. Sketching out navigational elements and call-to-action boxes with iconography to stand out to the site's audience. The NSDC team reviewed these designs and gave feedback into the proposed site's streamlined user-flow.
The council provided branding guidelines for our team to adhere to. Graphic Designers integrated the corporate brand into the wireframe designs, selecting key colours from their palette to use across the site. Using imagery and styling that reflected the council's values.
Refreshing and modernising the site's look and feel to create a visually engaging, attractive, and accessible design.
---
Utilising HeX's extensive Terminalfour knowledge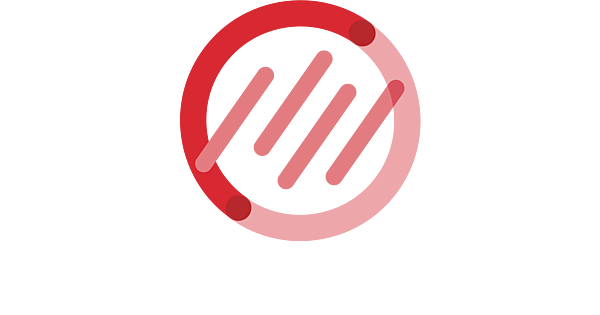 NSDC required their website building in the Content Management System (CMS) Terminalfour. Luckily, we've had vast experience in working with Terminalfour, stretching back to 2010. In fact, HeX is the company's officially preferred contractor, carrying out projects across the UK, US and even as far away as Australia!
We utilised our expert's key skills such as PHP, HTML, CSS and worked on frameworks to produce a strong website structure.
---
Developing accessible service orientated navigation
As the site is heavily service orientated our developers came up with alternative solutions on navigation. Giving multiple options on every page to steer the user to the area relevant to their need.
Alongside striking iconography, lower-level menus gave a clear breakdown of signposted site elements to assist with user flow.
To make the site as user-friendly as possible, we prominently displayed key users' journeys . Giving visual cues to prompt the user to the relevant service of Report, Apply, Pay, and Feedback.
Within sub-pages a clear left-hand menu guided users through a range of services. Along with an accessible breadcrumb trail also available to assist users on their site location.
Each page provides a summary at the beginning to help users understand what information is within heavy content pages. Implementing a simplified bulleted list of descriptive links below the summary to a vast range of council services.
In the unlikely event that someone was still struggling to find their desired information, we embedded an intuitive search facility to take the user directly to the content source.
---
Ensuring migration of accessible content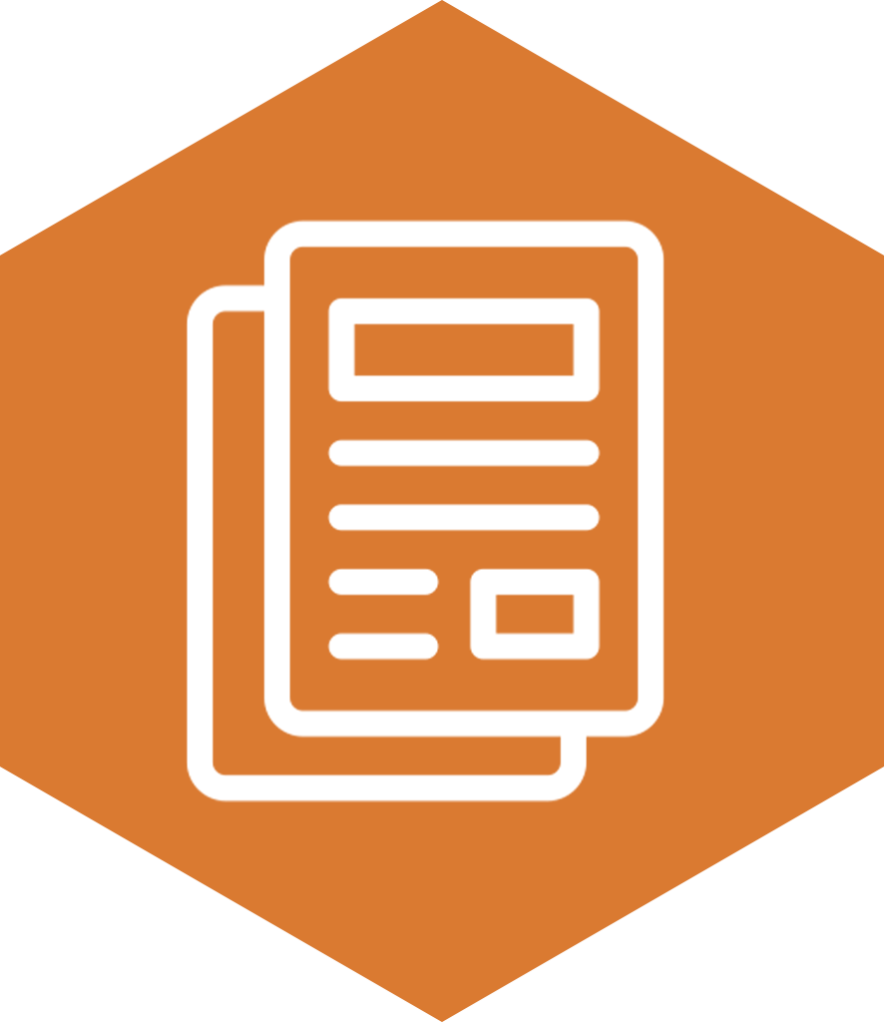 A diverse range of people, with a wide age demographic, need access to the council's services. Therefore, it was essential that their content was user-friendly.
Though a lot of content could be migrated over from the previous NSDC website, our team assessed its readability to ensure it was accessible and fit-for-purpose. Completing a thorough review, which allowed us to make suggestions to NSDC to maximise the user-experience.
---
Integrating accessible third-party applications
Our team developed a range of reusable bespoke skins for third-party application integration.
It was crucial that these integrated skins were deemed accessible. Meaning that anyone, no matter what device they may use had equal access to the services available. This included maps, forms and payment elements; enabling the ability to book items such as bin and waste collections, making a complaint, and paying council tax bills online.
---
Accessibility and website responsiveness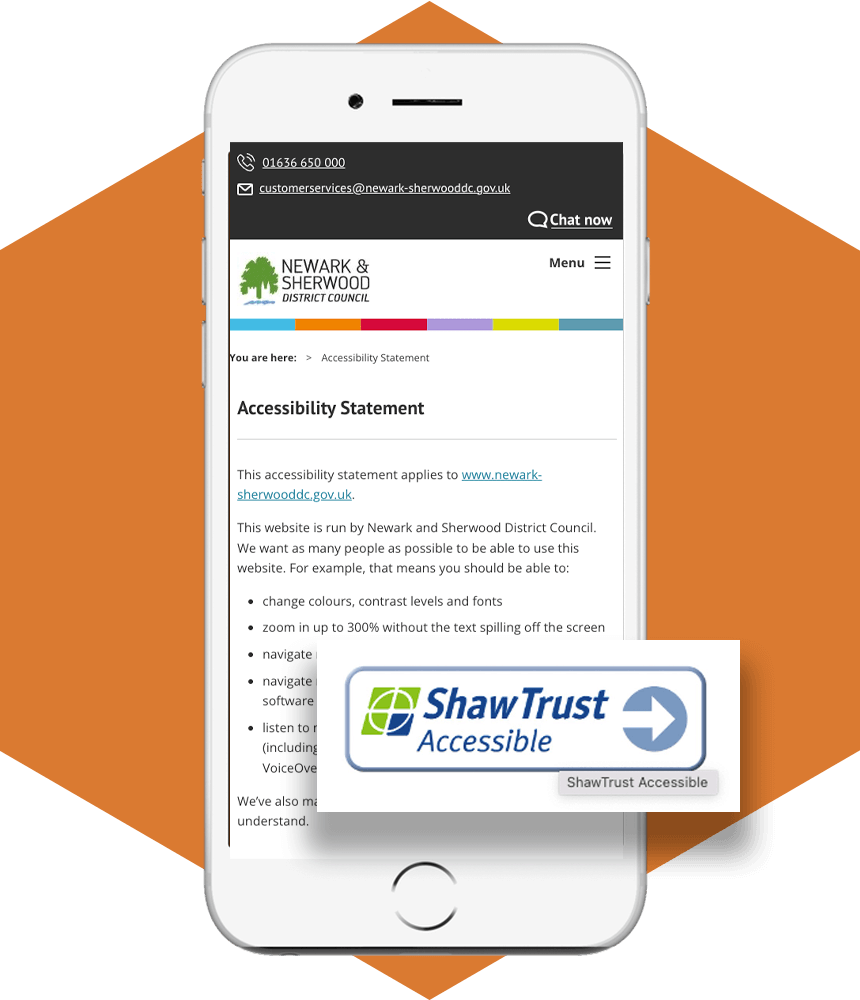 Building a site to these standards means that the site is inclusive, meaning:
It's mobile responsive. Which is a good job as analytics showed that 62% of their users access the site through that technology. 
Not only is it mobile responsive, it can also be used on assistive technology devices and software, and across different platforms. So, those with disabilities all have inclusive access to the site's features. 
The site is user-friendly for everyone, enhancing users overall experience. 
Due to our rigorous testing and accessible development work we're proud to say that Accessibility Services awarded NSDC with a Digital Accessibility Accreditation to display on their site.
---
Advanced training to upskill NSDC content editors and developers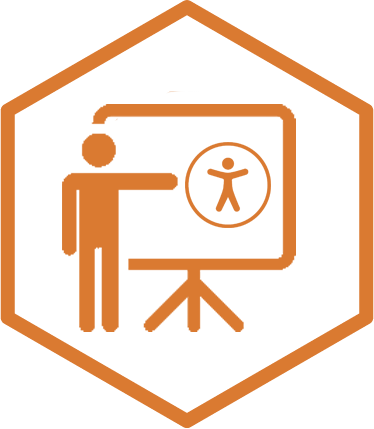 To ensure that the council's site remained accessible our trainers provided advanced content editor training.
This training looked into how to use the backend of the website. Showcasing the easy-to-use features for content editors to keep the site up-to-date.
We also took this opportunity to bring site editors to a level in which they could consistently and confidently create and maintain accessible additions to the web estate upon project completion.
---
Newark & Sherwood District Council accessible web design and development outcomes
Due to our extensive end-to-end solution the council has achieved a service-led website that is inclusive for all users.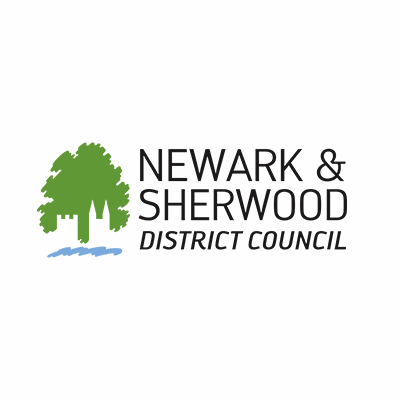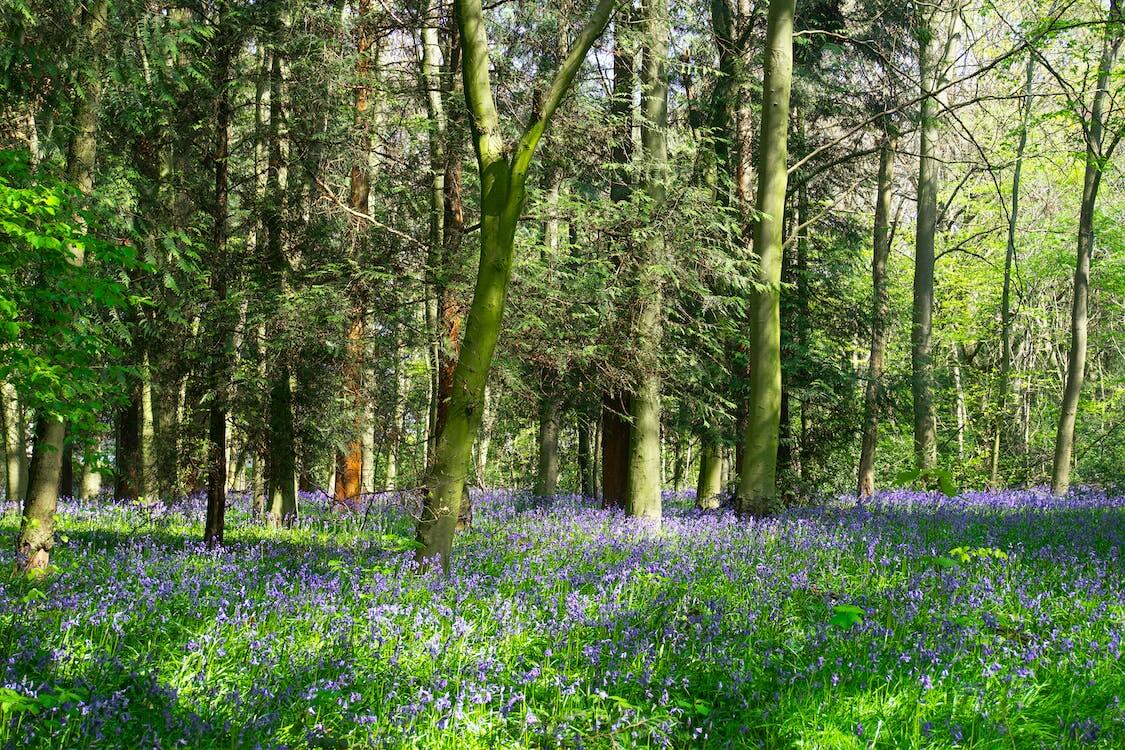 Providing consultancy at every stage of the design and development process made for an efficient build. 
Our team fluently designed and developed a sleek website, in-keeping with NSDC's corporate brand.
We created a streamlined user journey, through clear signposting and categorisation blocks, with an intuitive search facility. Leaving the audience being able to swiftly locate information, services and complete online forms, no matter what device or platform they use. 
---
More case studies about accessible web development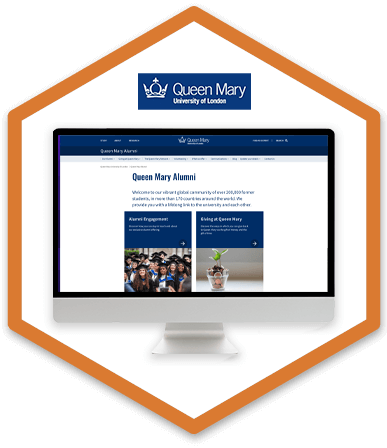 QMUL wanted to provide ways for the alumni to support the university's mission. As web development specialists, we created a PHP-based site that interacted with QMUL's CRM system.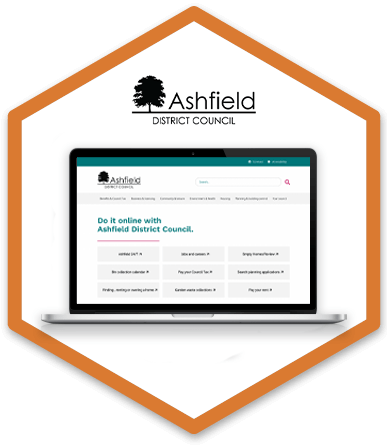 HeX worked with Ashfield District Council, in Nottinghamshire, to assist in the development of a new accessible brand and website that was fit for purpose for a digital-first local authority.