When setting up an organisation, planning and/or running a project, performing effective research and fostering an investigative mindset can save you a massive amount of time and money in the medium and long term.
When setting up an organisation, planning and/or running a project, performing effective research and fostering an investigative mindset can save you a massive amount of time and money in the medium and long term. Although it can be difficult to get passed the initial stages of either proposing it, quoting for it or implementing it. These common stumbling blocks lead to the research phase being swept under the carpet all too often.
The objective of this article is to help you overcome common barriers in starting effective research. I've picked out 5 common stumbling blocks that may arise when starting to approach research, and then tips for how you may be able to solve or sidestep these issues. (There are many more I'm sure, feel free to let me know)
For example, when I have an idea for a side project that really excites me, it subsequently becomes a matter of self-discipline and patience to perform objective research.
1) "Just do it"
Often the biggest hurdle is the voice inside that says, "just get on with building *it*". Patience is key here, as with most of these hurdles.
If you can find out who your audience is and build a detailed picture of their lives. Including their age, sex, occupations, hobbies, likes/dislikes, everything you do will become more effective from then on. You can gather this info in various ways (see below).
Also, asking more specific questions relating to the market you are targeting and the audience's behaviour online, for example – What solutions are they looking for when they visit a website in your market? And ask them to rank common website elements by importance. Eg contact details, location, product/service benefits.
By collecting this information, you will be able to build an audience persona, which you'll be able to base whole marketing strategies upon.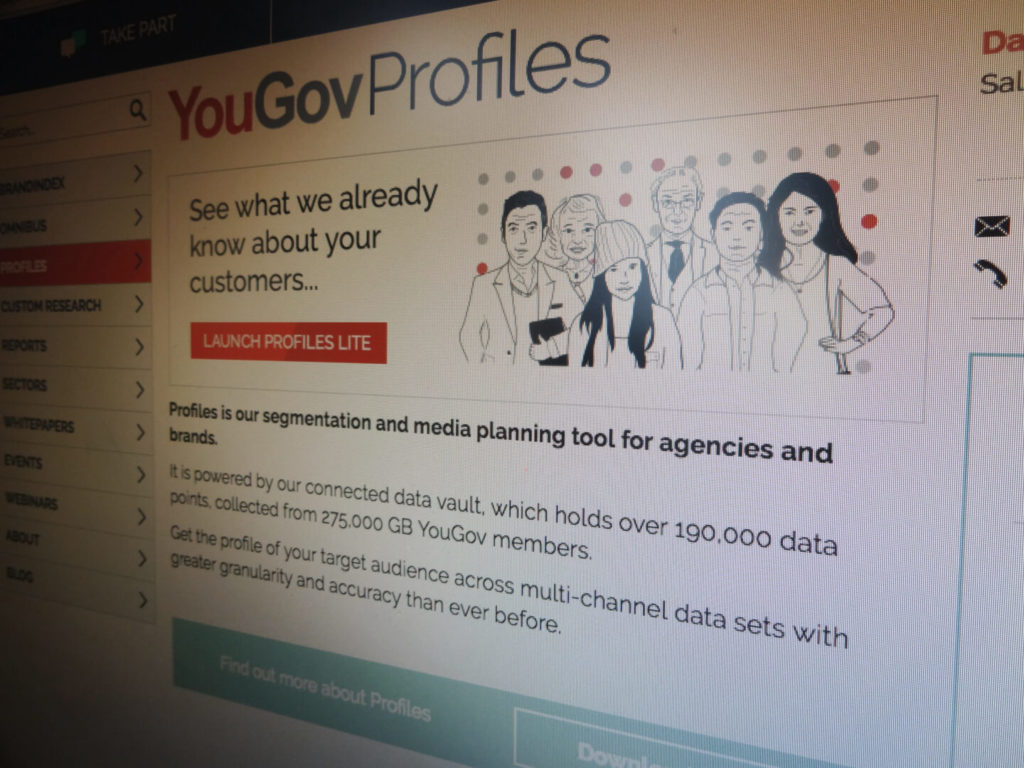 – Quick tip
Have specific knowledge of an area that your audience are interested in?
YouGov Profiles Lite let's you search for any brand, person or thing and gives you a breakdown of a typical audience member…
– More in-depth
Here is a great tutorial post which explains how to build personas…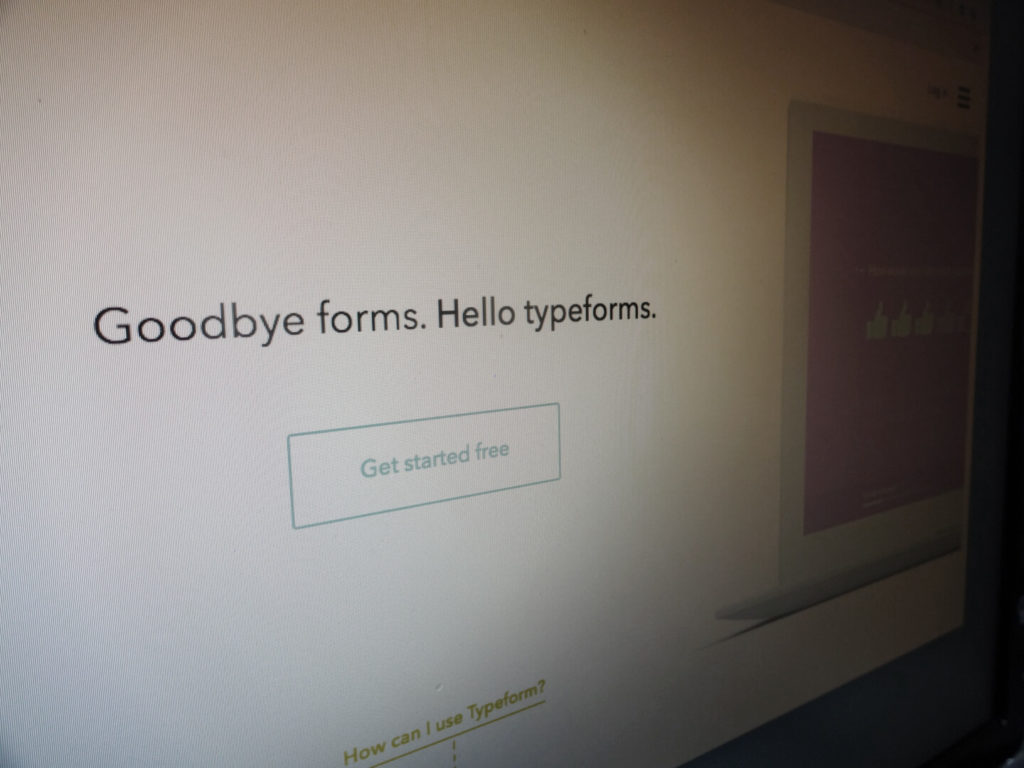 – DIY
Ask your audience questions via an online form.
Typeform enables you to easily create, shareable, dynamic forms. Typeform's software has been used by Apple Inc., Airbnb, Uber and Nike, Inc.
2) "The CEO will dictate what we do anyway"
One of the best ways to show (relatively) quick results as a direct result of research, is revealing what the primary pain points are for staff members. This involves learning about the organisation you are trying to help. This can simply be asking staff and management for feedback on systems, or working practices. Everyone needs to vent every now and again. Again, there are many, many more questions one can ask – see the in-depth article link below.
This feedback can be collated and presented to the CEO, which – depending on the results – could be compelling and valuable to solving issues and improving current systems. Which will surely be of interest to your CEO and act as a launchpad for either further research or appropriate changes in systems or projects.
– Quick example
For instance; If issues with a service are currently reported in an ad-hoc way – working out the amount of time is wasted due to missed post-it notes etc and presenting this in amount of money is lost per day/week/month. This could lead to getting the nod for further research into an online ticketing system feature to the scope of a new website or added to a current website.
– More in-depth
Learn more about about carrying out successful research for a web project.
3) "It'll slow down the process"
Your organisation/product/service solves problems for your audience, and so should your website.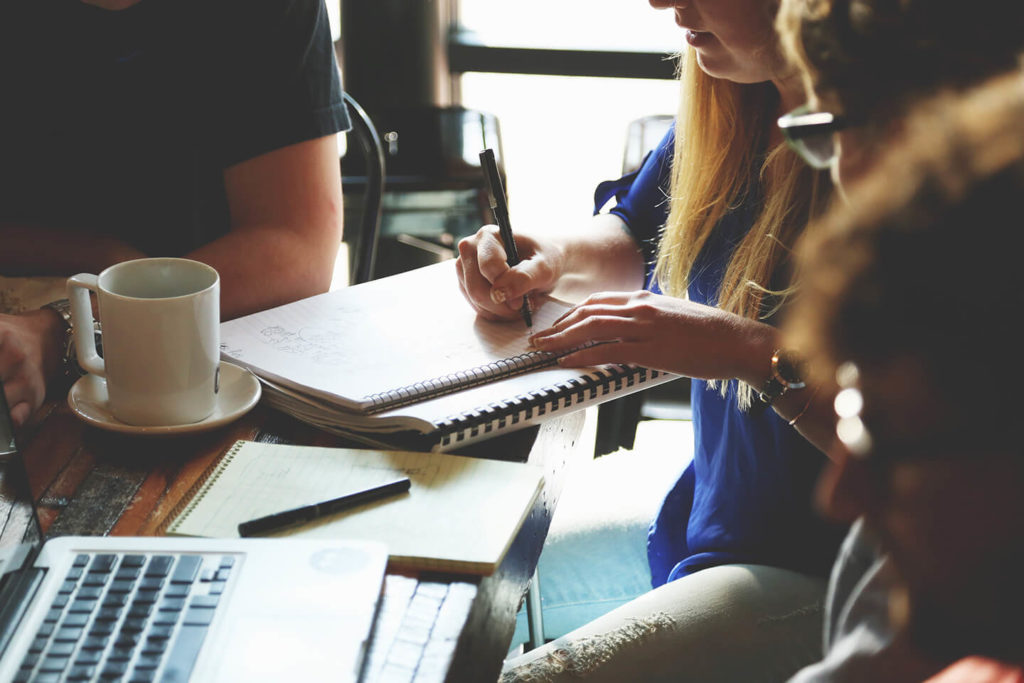 Working out audience profiles will help every part of the process, from wire framing the website to creating the content for the blog posts.
The research into your audience should have pinged up certain information about their behaviour which will help you prioritise features and plan the layout of the website more quickly. Because the Web Designer or Developer will have a great platform to start to their work, it will shorten the time for the whole project. This should all lead to fewer iterations of the site, as decisions which define the structure of the site will be made earlier in the project. It will all result in a more effective website too. Also, as most websites are now built for mobile screens, space is at a premium, getting the hierarchy of content bang on is even more important in order to direct your audience in the right direction.
Take the Tasks from the audience profiles you made earlier and make the website focus on allowing your audience to achieve fulfilling those tasks.
To be honest, a lot of what will be required is common sense… but it's the ordering which is important.
– Quick example
For instance, does your audience want to visit a shop and see/test product before making a purchase? If so, the shop address with opening times should be prominent, or easy to access via a link to a contact page which includes map etc.
4) "We don't have the expertise"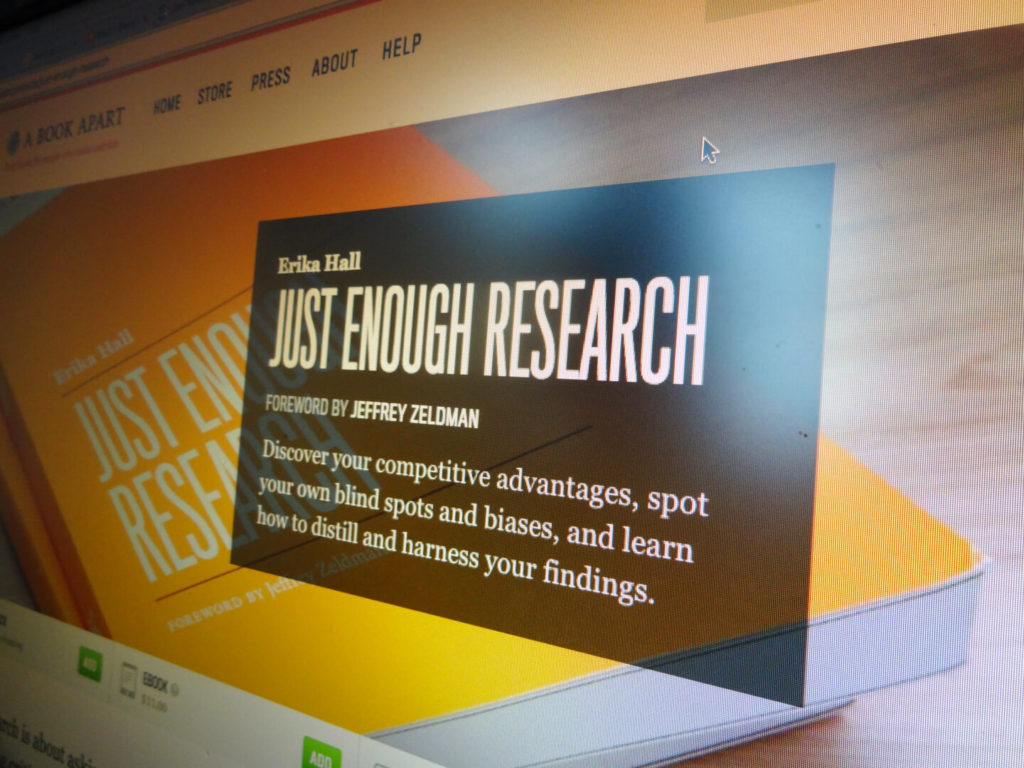 Well, with guidance from this article you'll be able to get around a few of the initial obstacles and then develop the research further in to more detailed territory using the in-depth articles listed.
– Even more in-depth
This article is based on one of the early chapters of Just Enough Research by Erika Hall, and I highly recommend giving it a read.
https://abookapart.com/products/just-enough-research
5) "We already know the issue/problem inside out"
Now this depends on whether a round of research has been carried out recently. Or is it a case of the person is talking about their own (or the organisation's) knowledge built up through their experience working with the product / service / audience? This knowledge is obviously very valuable, but it could still be very worthwhile looking at the subject from a different, potentially more objective angle.
"Familiarity breeds assumptions and blind spots" (Erika Hall – Just Enough Research)
Conclusion
Research is hard, and an under-used process. The rewards can be great, and if done properly, well-worth it.