Through the use of interactive devices, HeX's hands-on empathy lab simulates the effects of online barriers. Raising awareness on the crucial need to remove them from digital platforms.
What is an accessibility empathy lab?
The definition of empathy is "the ability to share someone else's feelings or experiences by imagining what it would be like to be in that person's situation." A HeX empathy lab experience does just that, raising empathy through the most powerful tool of all – education.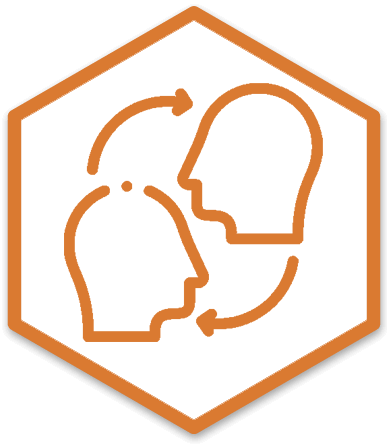 There are three types of empathy:
Emotional: the ability to physically feel what another person feels
Cognitive: the ability to understand another's perspective
Compassionate: the ability to act and help others
Our empathy lab experience combines all of these aspects. Providing the chance to start important discussions about the need for accessible online platforms.
Empathy labs create a learning space that empowers those taking part to have hands-on experience of the barriers that people face due to poor accessibility. We do this by using a range of interactive equipment that replicates certain impairments. This gives a unique opportunity to put yourself in the shoes of others, by interacting in the same way as they would online. These enlightening scenarios allow attendees to understand and feel the impact that poor accessibility has. Encouraging participants to put inclusive design at the forefront and want to act to remove online obstacles.
---
Why accessibility empathy labs are important
Digital accessibility is something that affects each and everyone one of us. However, for someone with a disability, an accessible site is the difference between them being able to access online information and services, or having their human right taken away.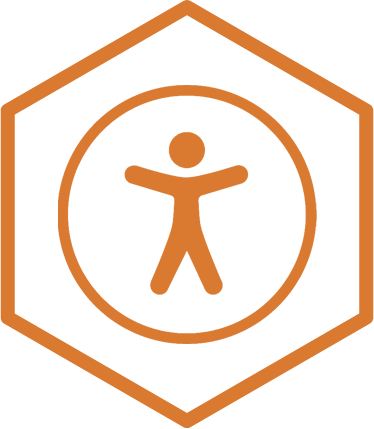 This affects users such as those who:
Are Deaf or hard of hearing
Have cognitive impairments or learning difficulties
Are blind or have low vision
Have low mobility or neurological impairments
Are physically impaired or have a chronic condition
Have colour blindness
Though many of us hear that digital accessibility is important and know it's something our organisations should do; many people don't understand why it's so crucial. The best way of gaining this understanding is through experiencing this first-hand.
---
HeX interactive lab equipment
To demonstrate how people with disabilities interact with digital platforms, we use the following interactive equipment: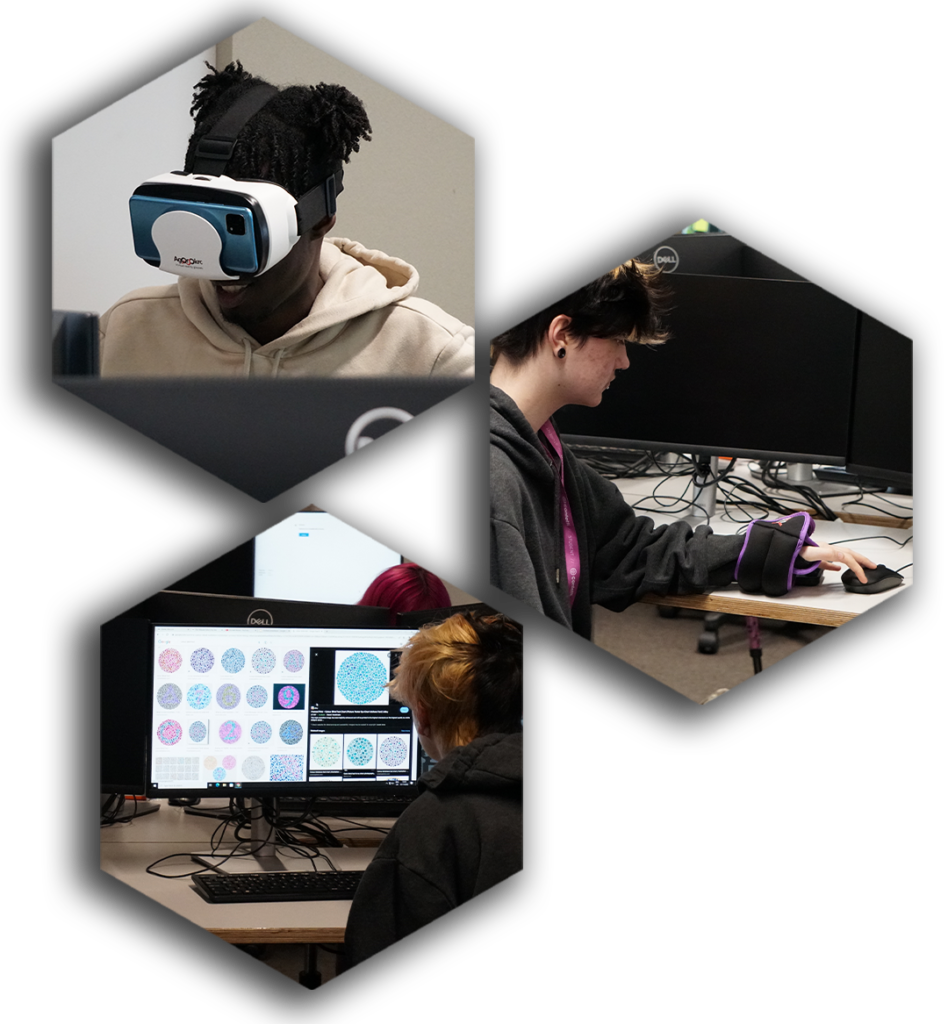 Virtual Reality (VR) headset, simulating various visual impairments
Wrist weights to replicate some mobility impairments
Noise cancelling headphones to simulate hearing loss
Colour blindness tests
Colour contrast checkers
Assistive technology devices and software
Accessibility demonstrations on mobile devices
A range of thought-provoking and engaging videos
---
Bespoke awareness raising empathy experiences
Here at HeX Productions, we offer two kinds of empathy lab experiences:
Educational accessibility empathy lab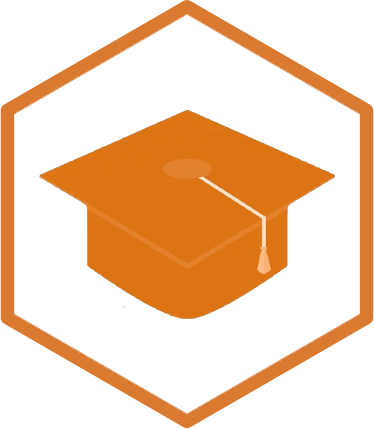 Our team is passionate about shaping the future generations' outlook on digital accessibility. So, we provide group sessions for educational establishments, such as schools, colleges, and universities.
Our fun and engaging experience immerses students with VR technology. This helps to give a real-life insight into how those with disabilities interact with the digital world. Raising awareness on this important matter and helping students to empathise with others.
This experience can be particularly useful for students studying courses such as Graphic Design, User-interface (UI), or User-Experience (UX). Encouraging young people to embrace designing with accessibility in mind and create inclusive content in project work and beyond.
Take a look at our empathy lab in action, where we helped Content Creation students from Confetti Institute of Creative Technologies to gain a new perspective on digital accessibility:
During our accessibility empathy lab experience, we offer a Q&A session for students. This gives the opportunity for students to engage and ask questions on topics such as inclusive design best practices.
Organisational accessibility empathy lab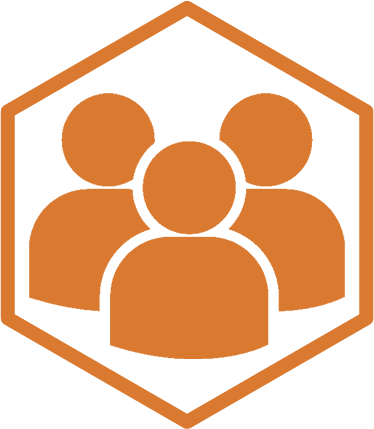 Upon request, this experience can be an addition to our face-to-face Accessibility Awareness Training session. However, if your organisation has already undertaken this training, with HeX or elsewhere, we can offer this as a separate experience.
This can help organisations with:
Raising awareness and gaining a deeper understanding of digital accessibility
How people with disabilities navigate websites and apps
First-hand experience of the different types of assistive technologies and software
Considerations on writing and designing with accessibility in mind
A testing space. Giving you an opportunity to test your own content for common accessibility errors.
---
Want to book a HeX accessibility empathy lab workshop?
If you are wanting to gain a deeper understanding of accessibility awareness, our interactive empathy lab experience is certain to give you a greater insight. Fill out the form below and we can book an empathy lab experience that fits your needs.