The Digital Accessibility Matters Campaign is set to return in August and we need your inspiring, influential skills to spread this important message.
About our previous accessibility-focused campaign
In 2020, working in collaboration with Purple Goat, we launched our Digital Accessibility Matters campaign across online channels.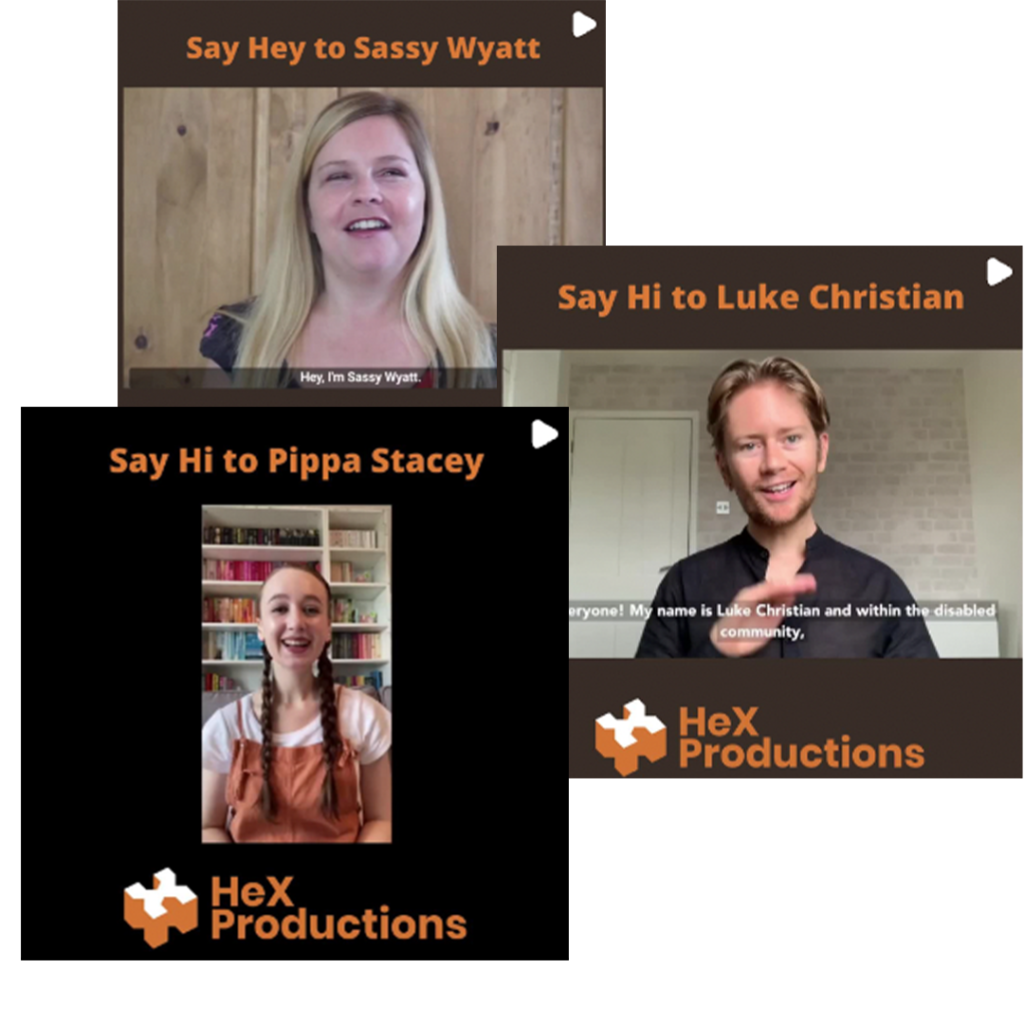 A group of key disability influencers, including:
Chloe Tear
Emma Muldoon
Liam O'Dell
Luke Christian
Pippa Stacey
Sassy Wyatt
Siena Castellon
Joined us on our campaign. Helping to raise awareness on the vital need for accessible platforms.
---
Digital Accessibility Matters campaign relaunch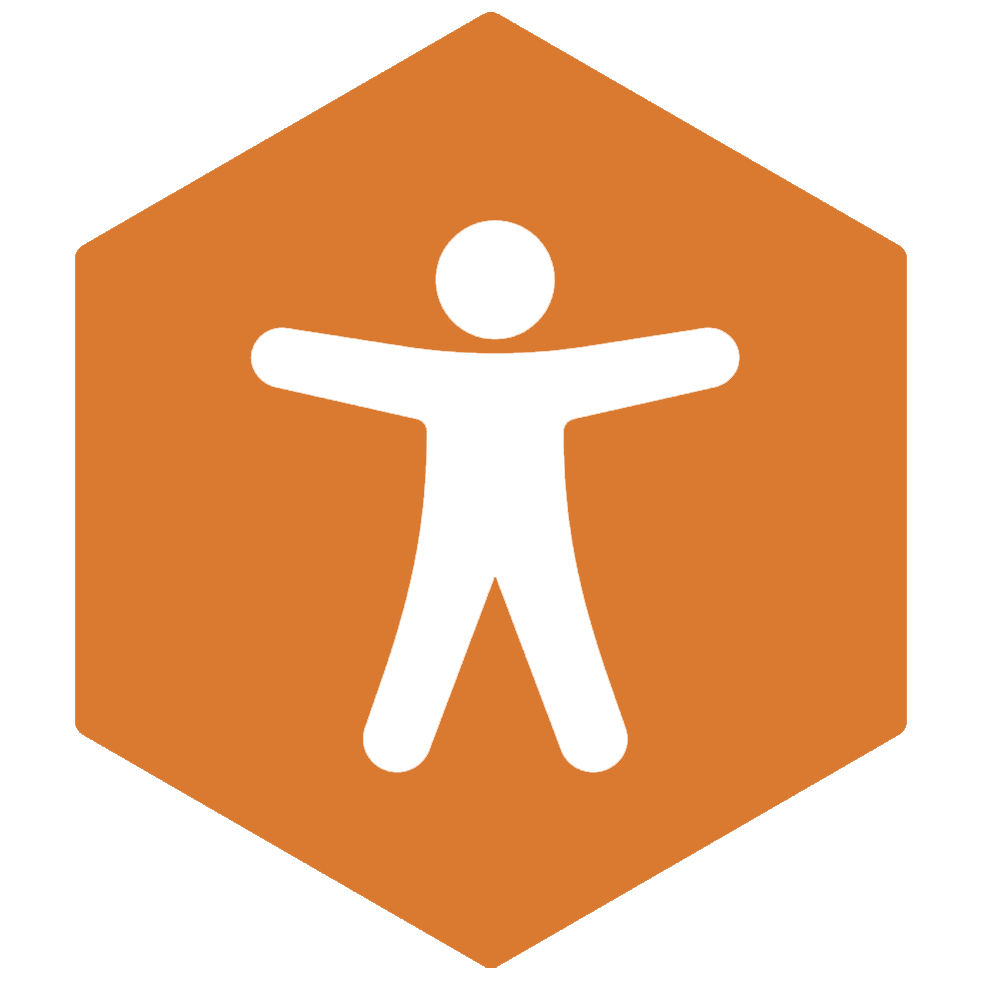 After a successful campaign, we are now gearing up to relaunch our campaign to advocate for lasting inclusive change.
The campaign's purpose is to:
Raise awareness, with both individuals and organisations, about digital barriers and how these issues can be eradicated.
Educate people on how inaccessible websites impact the disabled community.
Give an understanding of reporting methods for people that come across inaccessible platforms.
Encourage and champion the need for accessibility advocates to create an inclusive society.
The campaign will be kicking off on a fitting awareness day – World Wide Web Day. Beginning on 01 August and running until the beginning of December.
The campaign is set to be bigger than ever, with some top influencers and a range of organisations already signed up and ready to share their experiences.
---
What we need from you
Just a little bit of your time.
We've put together a few questions that we'd love to hear your views on. If you could find the time between now and December to either film a short piece to camera or write a blog on each point, we'd love to hear from you.
The aim is for us to spread this messaging far and wide across our channels and your own, to tell the online world exactly why Digital Accessibility Matters!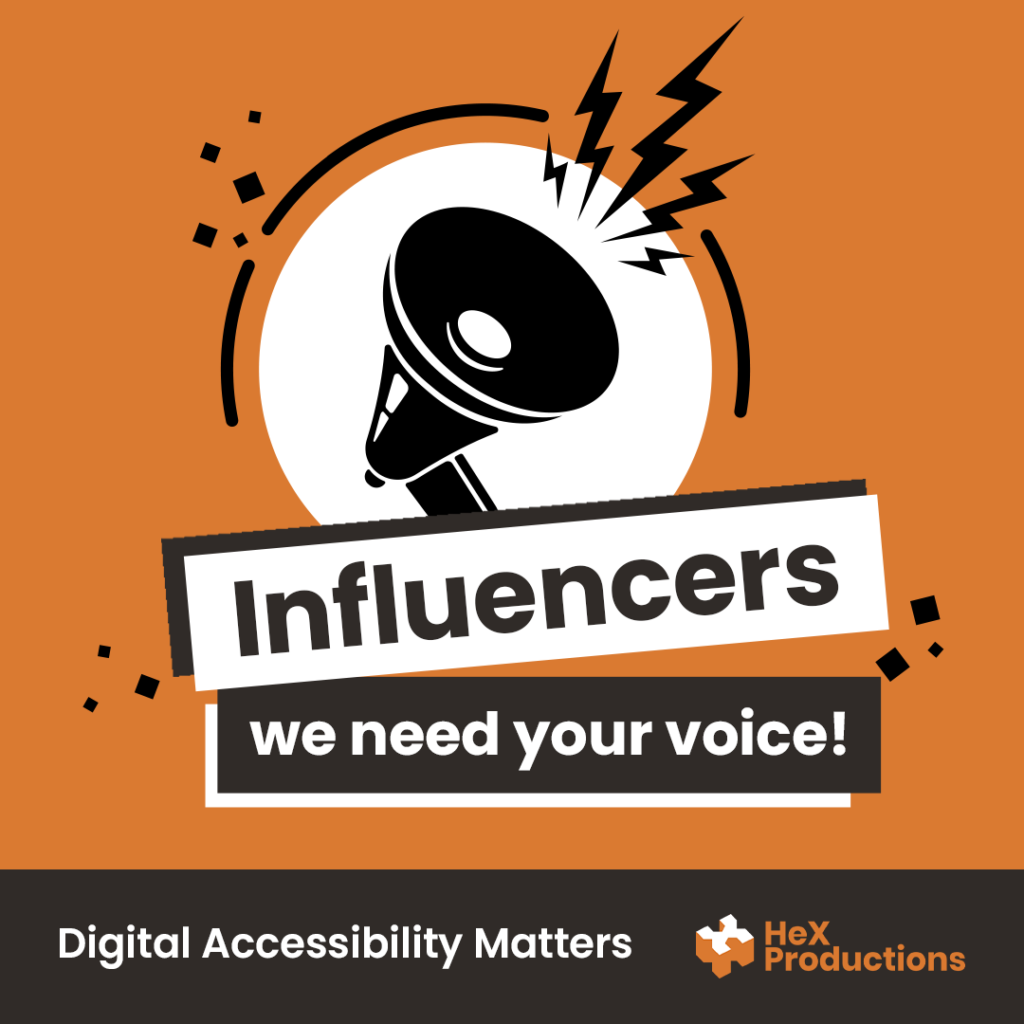 ---
Other ways that you can help
Use our social media toolkit; featuring logos, image templates and social messaging. Help us in sharing these valuable assets across your platforms.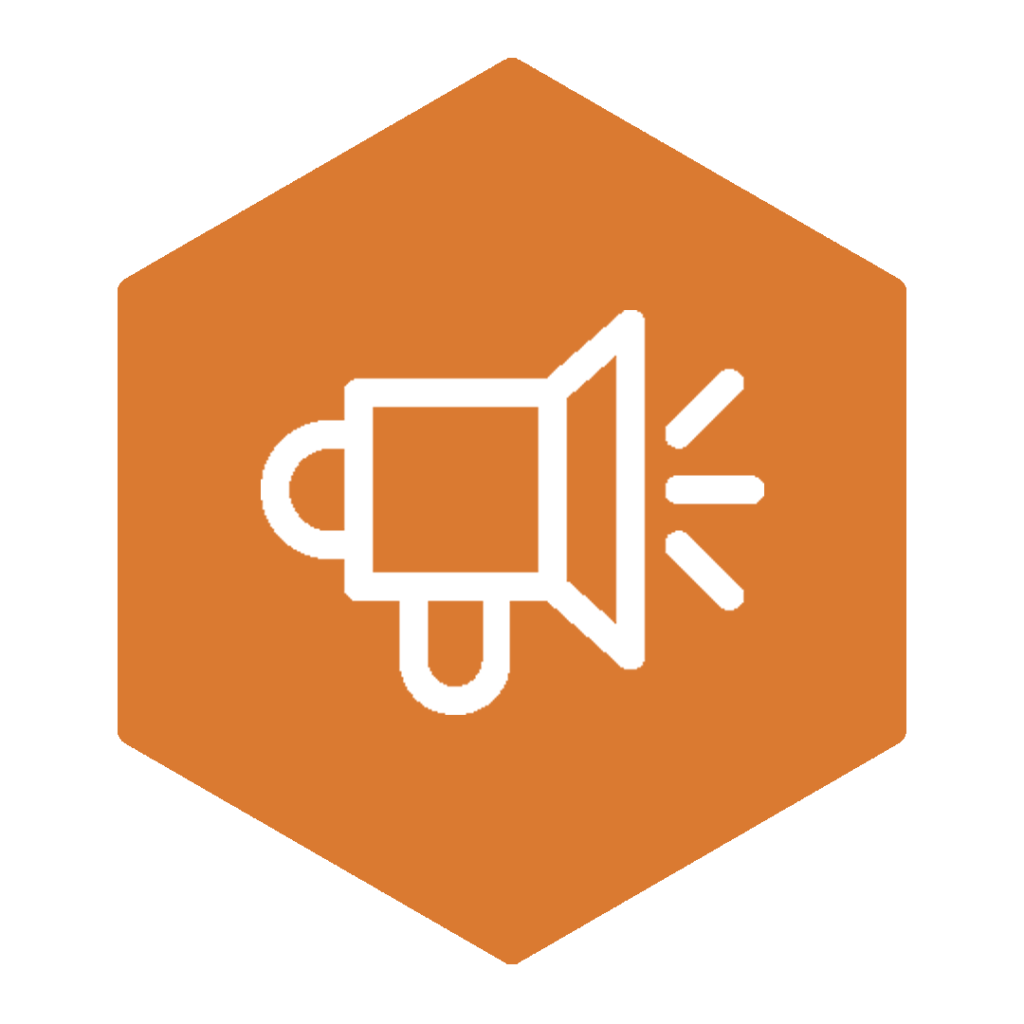 You can find us on:
Tag: @HeX_Productions
Hashtag: #DigitalAccessibilityMatters
---
How to get involved
Interested in joining the campaign? We hope so!
Email our Digital Engagement Manager, Cheryl, on the button below to register your interest or to ask any questions that you may have. We look forward to hopefully working with you soon.