As it's National Apprenticeship Week 2018 (#NAW2018) we decided that today would be a great day to let you know how amazing an apprenticeship, in the career that you desire, really is. But don't just take our word for it, as part of the celebratory week we've asked two members of the team, Ben and Jess about apprenticeships.
Jess is currently our Web Developer Apprentice who is doing an ICT apprenticeship with local providers, 3aaa. Ben is our Digital Marketing and PR Executive who previously did a Digital Marketing Apprentice with a PR firm in Chesterfield.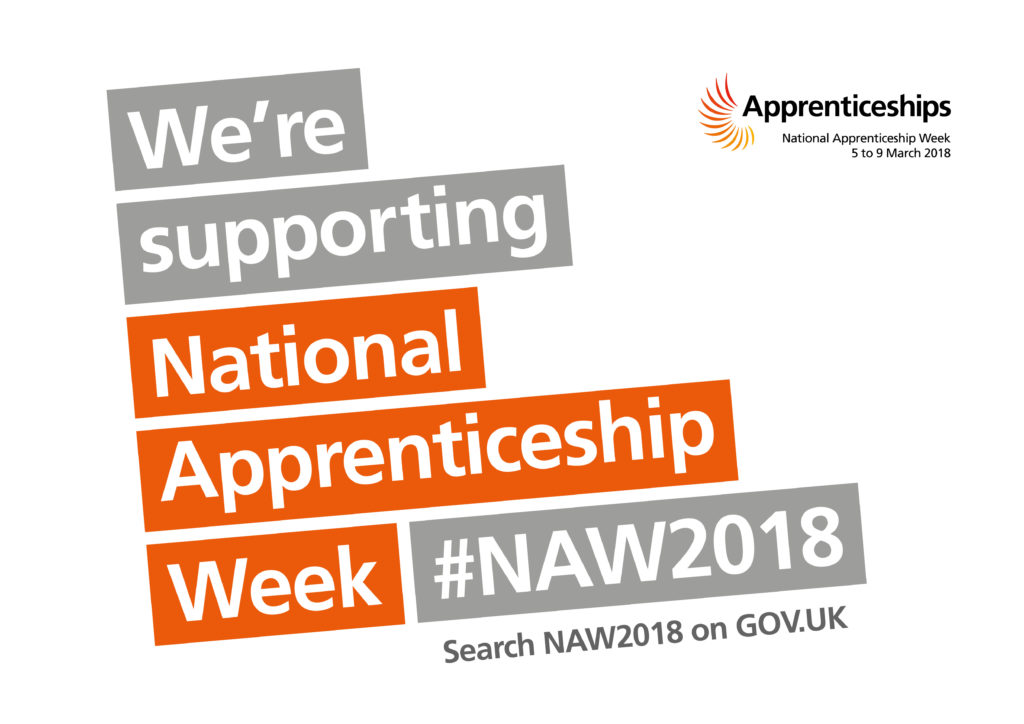 Why did you choose an apprenticeship?
Jess: "I wanted to get a job in an industry that I was very interested in, but which I had not yet been qualified in. The need for the experience really drove me towards an apprenticeship and it was an easy decision to make. And I'm happy I did it."
Ben: "My choice for an apprenticeship was originally quite a difficult one, I was met with the decision: Do I go to university for the next three years or do I get some experience in the industry I want to be in? In the end, the idea of gaining real-world experience, learning from industry professionals and getting paid for it in the process made my mind up for me."
What was the initial reaction by friends/family?
Jess: "The reaction of my friends and family was positive in general, everyone knew what I was passionate about and everyone knew that the apprenticeship route was the best option for me to go down in order to secure the career that I wanted. Thankfully, apprenticeships were not a taboo, and everyone was very supportive of my decision."
Ben: "When I first told my parents that I wanted to leave college and do an apprenticeship – you can probably imagine the reaction. However, after a discussion about the benefits of an apprenticeship and what I wanted to do as a career, everyone concluded that an apprenticeship was a great route for me to go down and were generally supportive. And I proved all the sceptics wrong (phew!)."
Why did you not want to go to university?
Jess: "Although University seems like a good idea, you don't need it for every single career. Although I'm not against university, I felt that in my shoes it was unnecessary. Yes, I could do a degree in Computing, but I could also save myself the hefty tuition fees and learn everything with on-the-job training and development. Additionally, the job I do is largely experience based and a degree is very rarely required."
Ben: "As I said previously, the choice was a difficult one. However, the main reason I didn't want to go to university is because over the years I discovered my learning style was not visual, it was much more kinaesthetic. I could only learn something properly if someone was telling me what to do whilst I was doing it. I think this is the difference between apprenticeships and university, the contrast between kinaesthetic and visual learning."
Do you feel that apprenticeships are under-represented at school?
Jess: "Definitely. The college I attended had only two pathways for students…You either went to go and do full-time work or you went to university. There was very little mention of any apprenticeships and I feel like this would have been useful, especially when it came to make my decision regarding my future."
Ben: "Other than the odd mention of a local apprenticeship fayre there was little in the way of any information regarding apprenticeships. They were seen as something that lower-performing students should do. As someone who was predicted A*-C grades, I was massively pushed in the direction of university. But I stuck to my guns and it paid dividends for me."
What advice would you give to people looking for an apprenticeship?
Jess: "It's important to look for trusted providers of apprenticeships. And when you've found a company, you need to make sure they're the right fit for yourself. I would also say that you need to take advantage of any extra learning opportunities, they'll benefit you and the company."
Ben: "As cheesy as it may sound, don't listen to the haters. There are always going to be sceptics of everything. It's also worth being quite persistent, if people aren't replying keep asking them – persistence is the only way you'll get anywhere. Similarly, don't be afraid of getting declined. I did a number of interviews for different apprenticeships, some said no, and others never got back to me. It happens. Just keep trying, if you want something bad enough, you'll get it!"
Have you had any experience with apprenticeships? Join in the National Apprenticeship Week conversation using the hashtag #NAW2018 or visit www.naw2018.co.uk