The Digital Accessibility Matters campaign is now only a few days away. This important awareness raising campaign is gearing up to create inclusive lasting change across the digital world.

To help create a deeper understanding on the impact that poor digital accessibility causes to users on websites, apps, and social media channels, we have enlisted the help of some top disability advocates who will be sharing their valuable views and experiences.
Throughout the campaign, which is running between August and December, find out what vital changes are needed across online platforms. By working together, we can break down barriers that prevent millions of people from independently accessing information and services. Creating an equal and inclusive World Wide Web for everyone to interact with.
---
Meet the Digital Accessibility Matters influencers
We are delighted to introduce the disability influencers who are campaigning alongside us for online inclusion.
Click on the links below or scroll down the page to find out more about each amazing influencer:
Plus more influencers and organisations to be revealed!
---
Lost Voice Guy (Lee Ridley)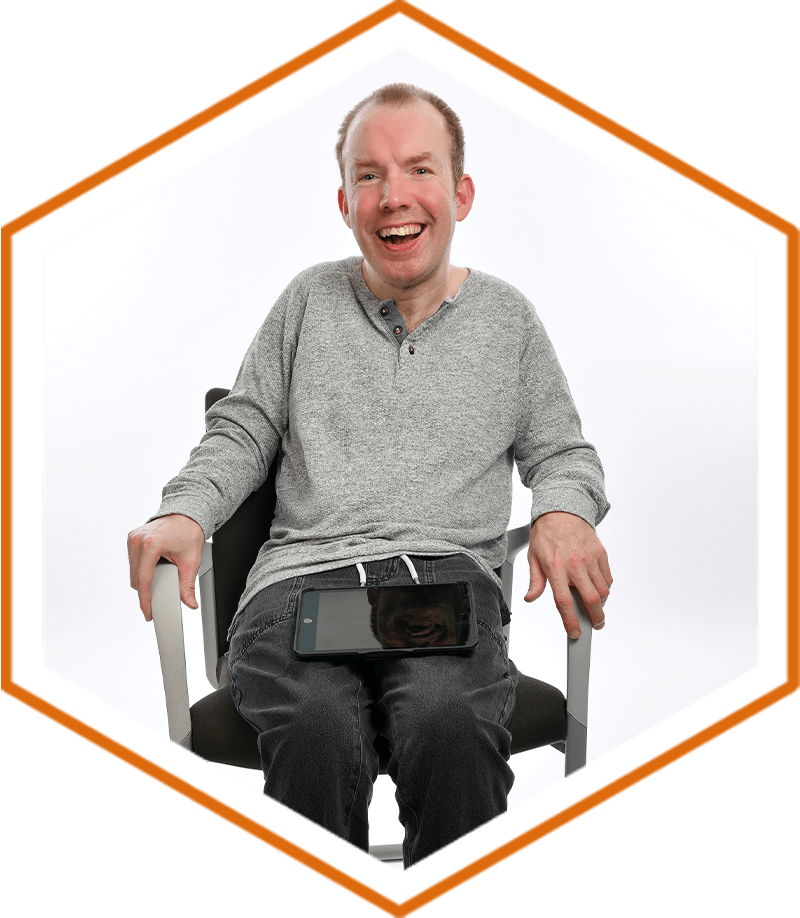 Lee Ridley AKA Lost Voice Guy may not be able to talk but he definitely has something to say and his comedy will leave you speechless.
Lee won Britain's Got Talent in 2018 and the BBC New Comedy Award in 2014. Lee's other credits include America's Got Talent: The Champions(NBC), Live At The Apollo (BBC Two), The Royal Variety Performance (ITV), I Just Called To Say… (Sky Arts), Comedy Central At The Comedy Store (Comedy Central UK) and four series of Ability (BBC Radio 4).
Lee went on a massive nationwide tour of the U.K in 2019, performing 103 shows and selling out venues up and down the country. He's also performed at the Edinburgh Fringe, Latitude, Comedy Central Live, Galway Comedy Festival, Brighton Fringe, Glasgow International Comedy Festival, Leicester Comedy Festival, Nottingham Comedy Festival and Liverpool Comedy Festival.
Lee's first book, I'm Only In It For The Parking, was published in May 2019 by Transworld.
Lee has told jokes/given motivational speeches for a range of charities and organisations including Sainsbury's, Barclays and The Royal College of Nurses. He is also an ambassador for Scope as well as being a patron of Smile For Life, Find A Voice, Communication Matters and The Sequal Trust.
Find out more about Lost Voice Guy.
Follow Lost Voice Guy on Instagram and Twitter.
Alex WallsiesDGP (Alex Walls)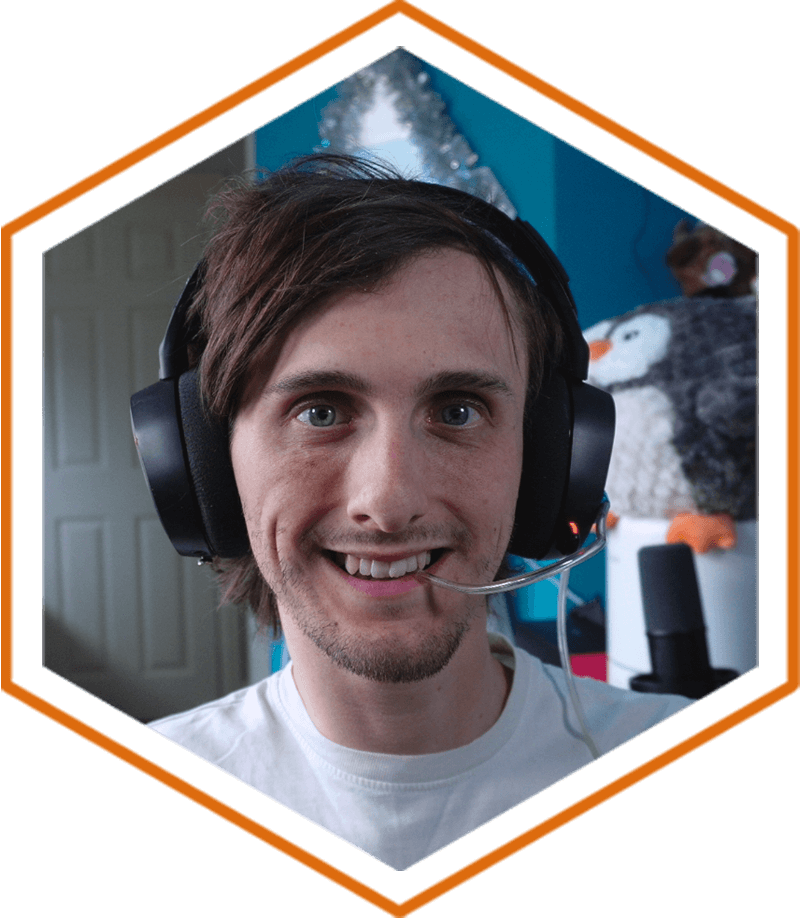 Alex Walls is a disabled gamer and content creator. Having had a spinal cord injury at 8 months old, among other things, he has become passionate about gaming and accessible technology that's often used to help those with disabilities access gaming and technology as a whole.
Find out more about WallsiesDGP.
Follow Alex on Instagram and Twitter.
Alexa Heinrich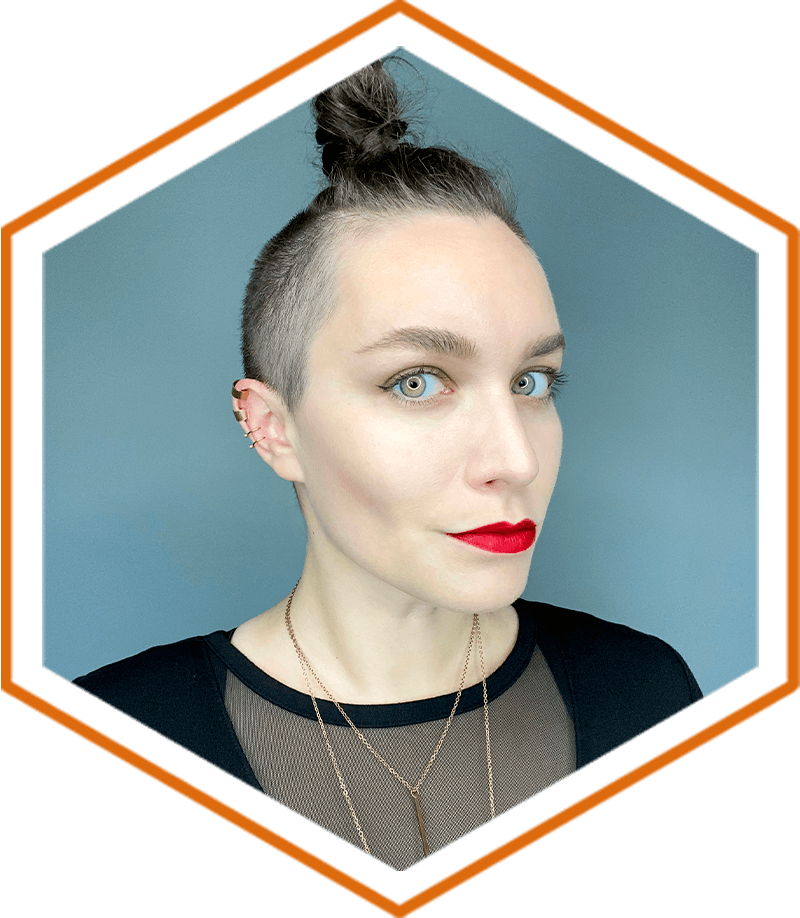 Alexa Heinrich is an award-winning social media manager in Central Florida, the creator of the popular websites Accessible Social and Social Media Tea, and the author of 'Accessible Social: a beginner's guide to creating inclusive social media content'. She is a passionate advocate for creating accessible and inclusive content for social media and has given presentations on the subject to digital professionals at numerous brands, organisations, and events around the world including Harvard University, the National ADA Symposium, the World Health Organisation, and the U.S. Congressional Progressive Caucus.
Follow Alexa on Instagram and Twitter.
Blind Girl Adventures (Sassy Wyatt)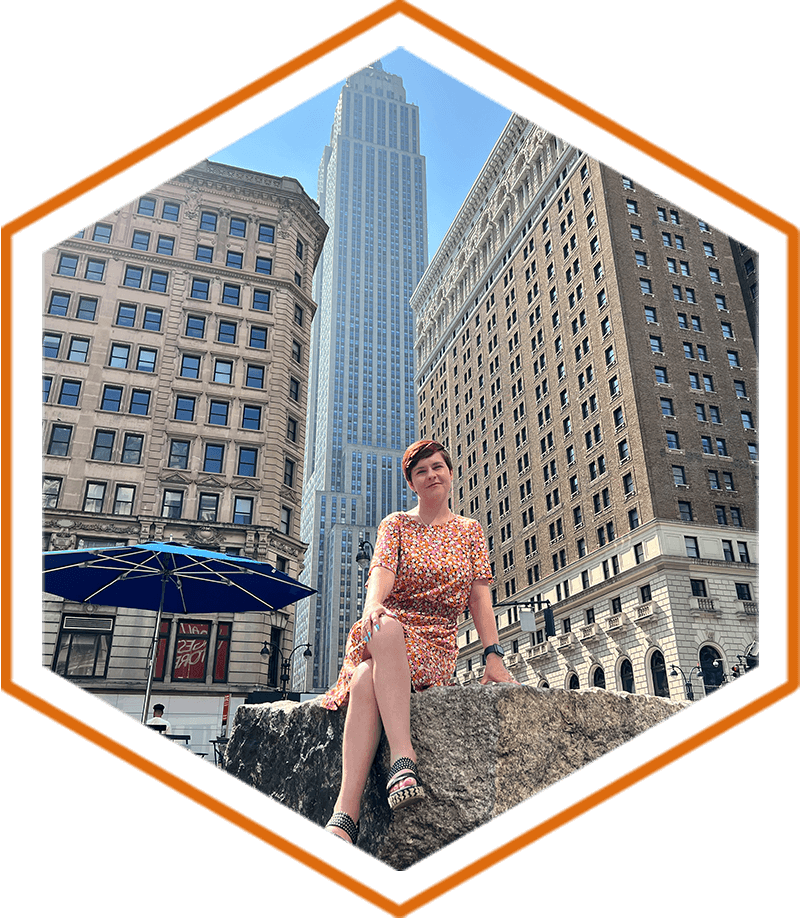 Sassy Wyatt is an accessibility consultant and a content creator, who adores travel and can usually be found planning her next adventure! Sassy is 32 and has been totally blind for just over 9 years now.
Sassy is passionate about changing the landscape of accessible tourism imploring destinations, brands and tourism boards to consider the needs and requirements of disabled travellers. Living with both arthritis and blindness, she gives a very unique perspective of her local and International explorations. Challenging stereotypes through education and humour, and empowering you to be more disability confident.
Find out more about Blind Girl Adventures.
Follow Sassy on Instagram and Twitter.
Chloe Tear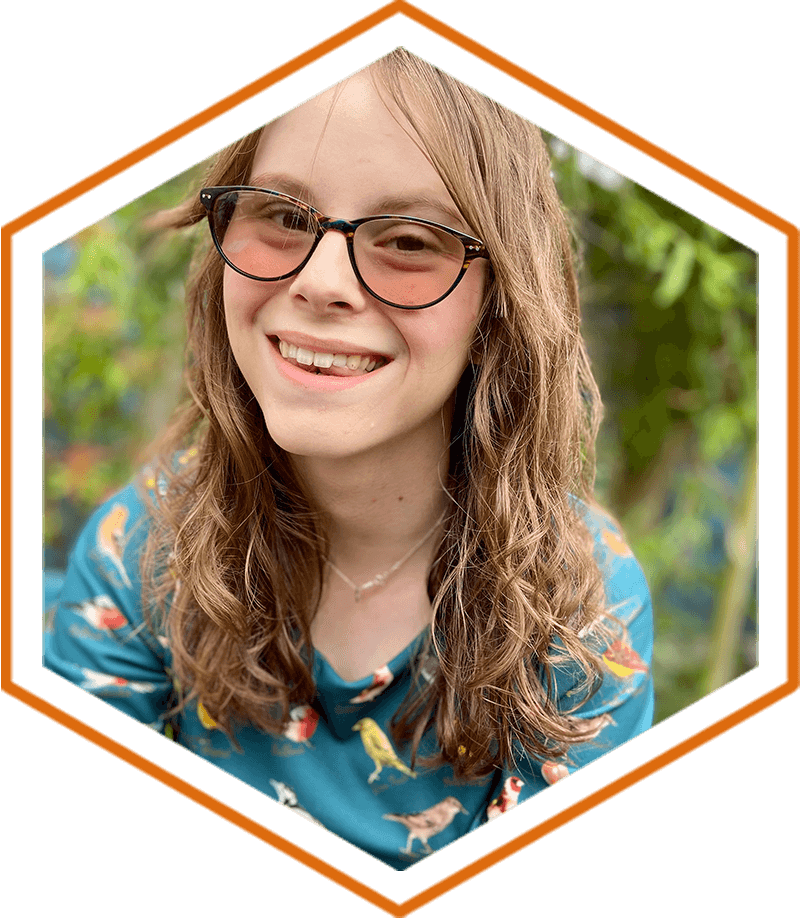 Chloe Tear is a disability writer, speaker and activist. She has mild cerebral palsy and is registered blind. Having just qualified with her first guide dog, Dezzie, she is often off on a new adventure. Chloe is passionate about changing public attitudes towards disability, with a specific interest in accessible education, disability hate crime and stereotypes. Chloe is also a content designer for Scope and writes information and advice content for disabled people and their families – so they can live the life they choose.
Follow Chloe on Instagram, Facebook, and Twitter.
Can See Can't See (Claire Sisk)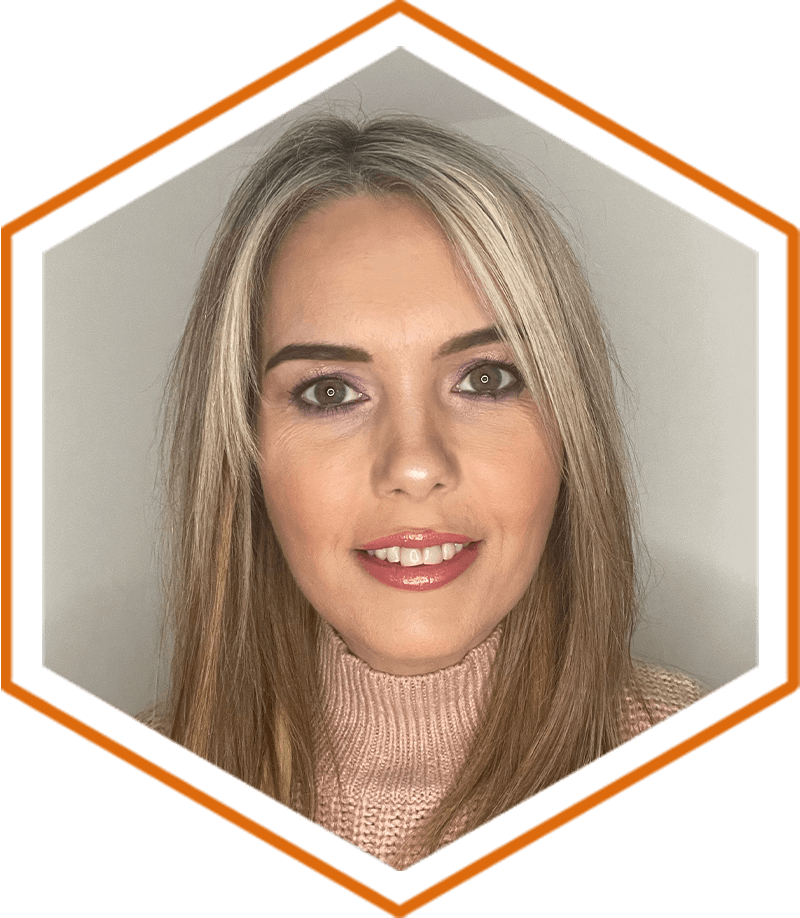 Breaking barriers, shattering misconceptions, and paving the way for a more accessible world. As a blind content creator, Claire is passionate about showcasing the realities of living with sight loss and challenging societal perceptions.
With a focus on authenticity, Claire strives to enlighten and educate through her unique perspective, demonstrating the strength and resilience that resides within the visually impaired community. Through her content, she aims to foster empathy and understanding, encouraging a more inclusive society.
As an accessibility consultant, Claire is dedicated to partnering with companies to ensure their businesses and products cater to all individuals, regardless of ability.
Follow Claire on Instagram, Facebook, and Twitter.
Defeating Disability (Bryony)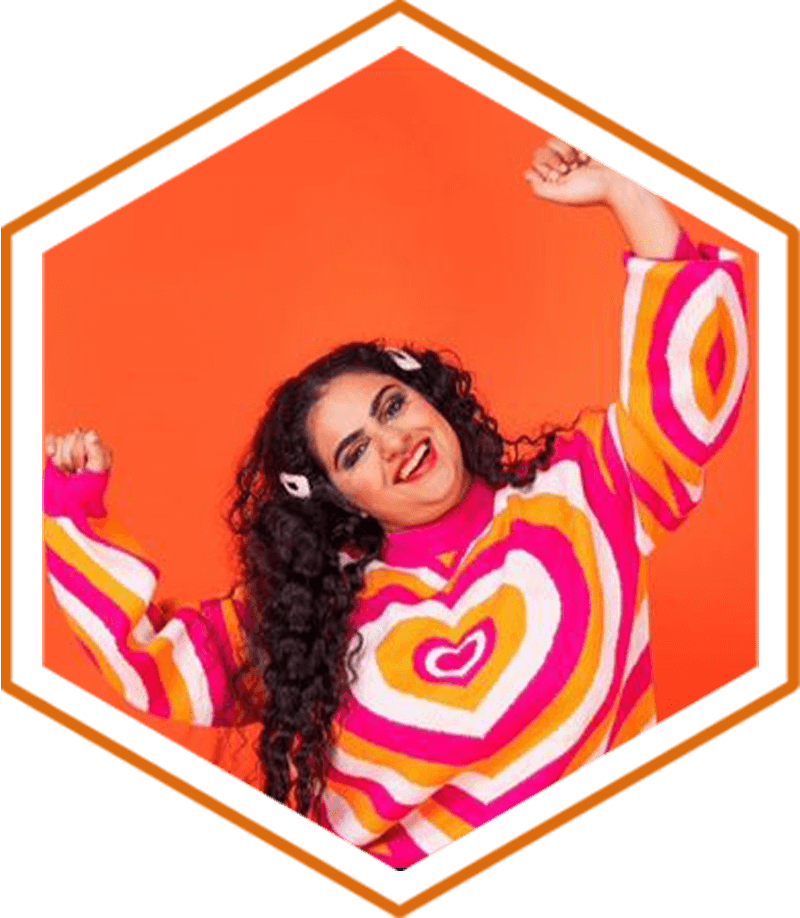 Bryony is a disabled actor, model, content creator and a disability & mental health advocate, who is based in the UK.
You might know Bryony online as Defeating Disability.
Follow Bryony on Instagram, Facebook, and Twitter.
Diary of a Disabled Person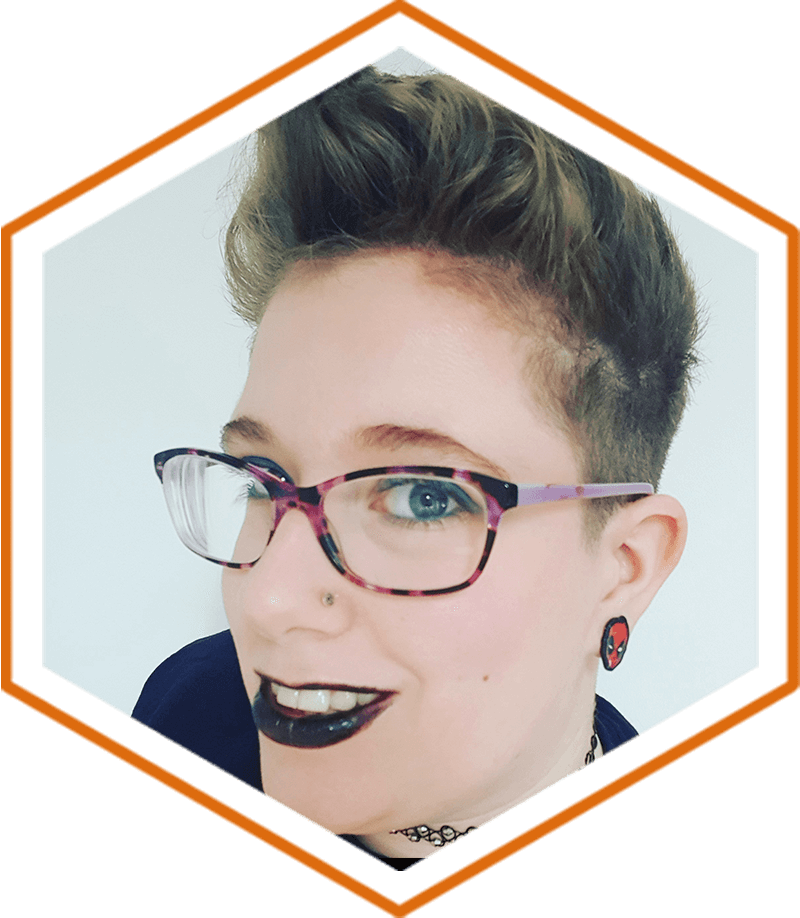 Dax is a bisexual, non-binary person who lives in Leeds with their husband, and works in medical research at the university. They have been a wheelchair user for over a decade, and set up their website Diary of a Disabled Person 6 years ago to raise awareness of the issues disabled people face on a day-to-day basis.
Find out more about Diary of a Disabled Person.
Follow Dax on Instagram, Facebook, and Twitter.
Heather Hutchinson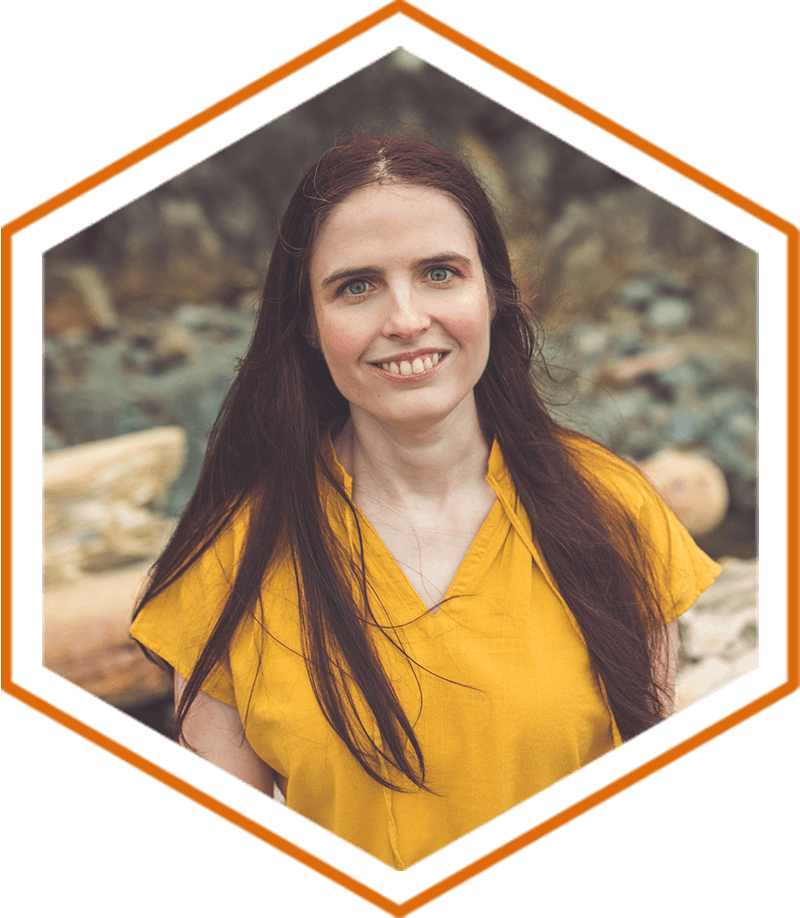 Heather Hutchison is an Amazon Best-selling author, content creator, advocate, speaker and award-winning singer/songwriter.
Blind since birth and having faced mental health struggles from a young age, Heather is passionate about educating and connecting with people on disability and mental health through her music, writing and advocacy. She is a frequent guest at conferences, on national television and radio programs and renowned podcasts across the globe, singing and speaking to share her message of hope.
Find out more about Heather Hutchinson.
Follow Heather on Instagram, TikTok, and Facebook.
Luke Christian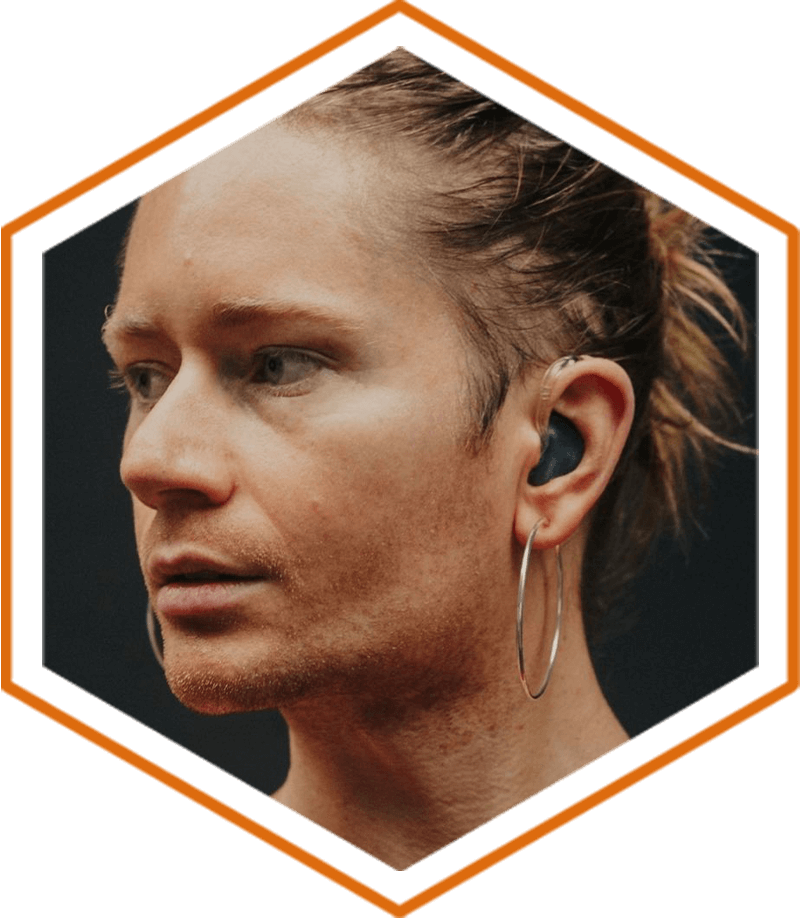 Luke Christian is a deaf, gay entrepreneur who founded his fashion brand DEAF IDENTITY in 2019 to break down barriers surrounding the deaf community and to highlight deaf awareness in a fun, modern way!
Luke has recently received the Attitude Pride LGBTQ+ Community Hero award, recognising his journey as a deaf and gay individual within our community.
Life of a Blind Girl (Holly Tuke)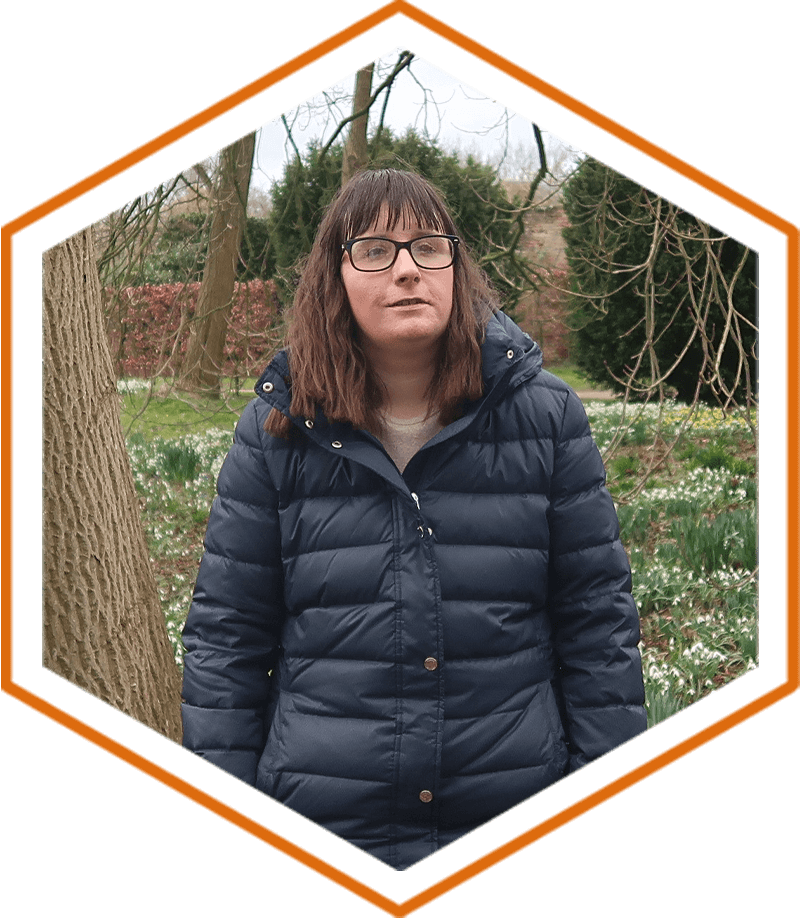 Holly Tuke is a disability blogger and freelance writer. She also works as a communications professional within the charity sector.
Holly is the Author of the award-winning blog Life of a Blind Girl which she started in 2015 as a platform to share her experiences of living with a vision impairment, educate others and tackle the misconceptions surrounding disability.
Away from the blog and freelance writing, Holly enjoys going to concerts, spending time with friends and family, and relaxing with a good audiobook.
Life of Pippa (Pippa Stacey)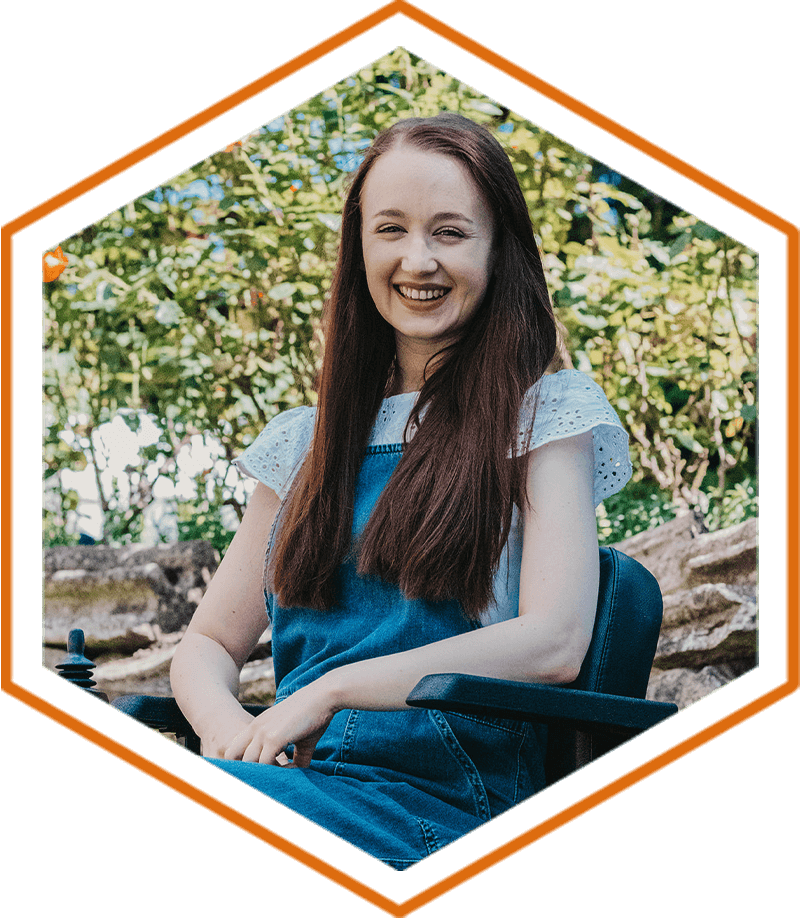 Pippa Stacey is a writer, speaker, and communication consultant from Yorkshire. She blogs about life with chronic illness at Life Of Pippa and on Instagram at @lifeofpippa, and has been named one of the most influential disabled people in the UK. She has a particular interest in inclusive education and employment, and her debut non-fiction book, University And Chronic Illness: A Survival Guide was published in 2020. In her free time, Pippa enjoys theatre and books, and can most often be found in novelty pyjamas with a cup of tea in hand.
Rob Trent
Robert Trent was born with arthrogryposis, a condition affecting the joints and muscular development. From the age of 6 he attended a special School where he was taught to be as independent as possible.
Rob is married to Kim and they have a daughter and last year became proud grandparents!
After gaining a BSc in Information Systems Rob began working for Ordnance Survey in Southampton and began painting again in his spare time. Rob retired in 2018. He is a Governor for Treloars Special School and College, and Chair of Toucan Diversity Training CI.
Rob is a passionate campaigner for better accessibility for disabled people and runs a company called AccessAdvisr.
Rob joined the Mouth and Foot Painting Artists (MFPA) as a Student member in 1998 and was delighted to see one of his paintings of the Houses of Parliament chosen as a Christmas card image. Rob became a Full Member in 2021.
Samantha Baines
Samantha Baines is a multi award-winning comedian, actress, broadcaster and a bestselling author. A deaf activist and hearing aid wearer, Samantha is the author of two children's books with deaf protagonists; the award-winning Harriet Versus the Galaxy (which she also voices on Audible) and Bloomsbury Education book The Night the Moon Went Out as well as new bestselling non-fiction book Living With Hearing Loss and Deafness: a guide to owning it and loving it.
Samantha likes to keep busy and you may have seen her keeping busy in acting roles in Netflix's The Crown, Call the Midwife, Silent Witness or Magic Mike Live (directed by Channing Tatum) or personal appearances on ITV's Loose Women, Sky News and Andrew Neil's This Week. After seven years of stand-up comedy, two sell out Edinburgh Fringe runs and a UK tour, Samantha has proved her comedy chops but these days sticks to being funny on social media, speaking events, radio and in her books (due to her sound sensitivity).
Samantha is a self appointed 'accidental activist', a proud Ambassador for the Royal National Institute for Deaf people (RNID), leads talks on deaf awareness and has spoken to MPs at the House of Commons about tinnitus, as well as fronting the RNID 'Subtitle It' campaign.
Uniqli_Vivvi (Vivvi Lewis)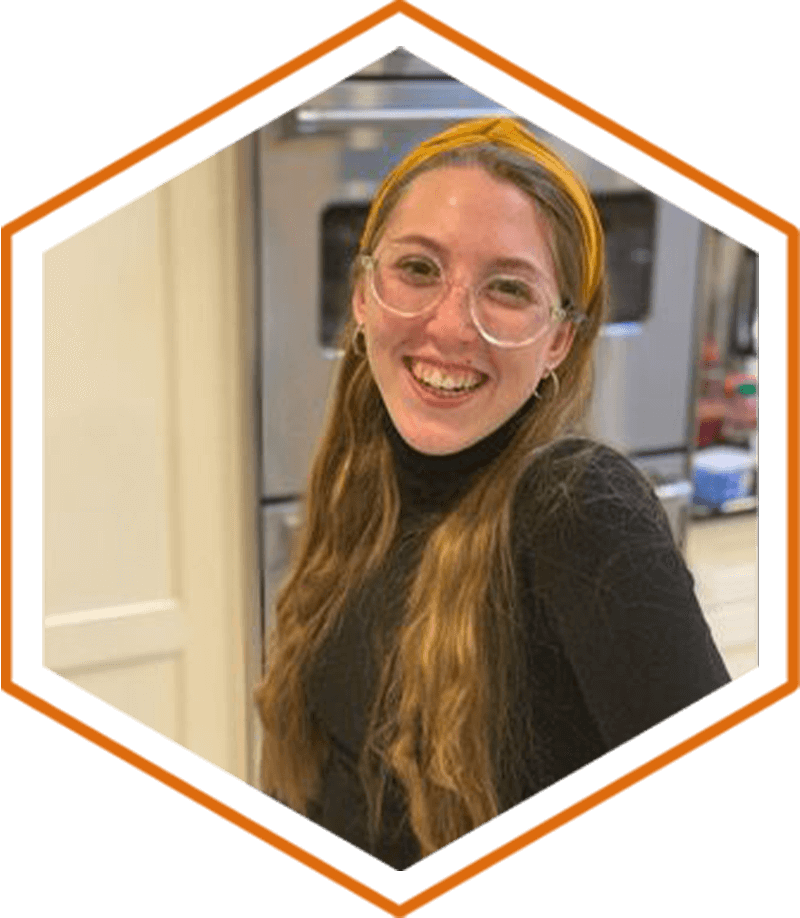 23 year-old Vivvi Lewis is a proud CP warrior! Vivvi was diagnosed with CP as a little girl. Her family realised that she was only using one side of her body and that's where Vivvi's CP journey began.
Vivvi grew up going to therapy and was encouraged to tackle every challenge that came her way. With the support of her family, friends and a great team she never gave up on anything. Vivvi wants to make a difference in other peoples' lives and bring awareness to the disability community. She believes each person brings something unique to this world, no matter what they look like or their physical limitations. Vivvi likes to share with people the tools that help her every day in the hopes that she can help somebody else.
When Tania Talks (Tania Dutton)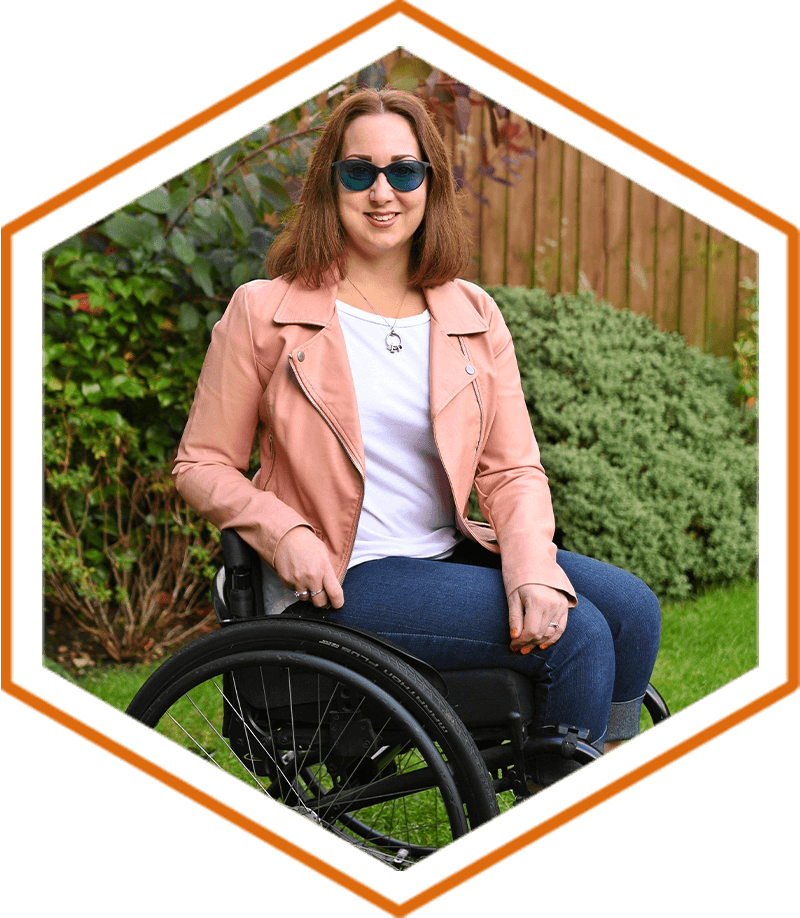 Tania is a disabled, chronically ill content creator and Mum, who is passionate about disability representation and inclusion. Tania aims to empower other disabled people, particularly young women, to embrace their disabled identities and live positively with chronic illness and/or disability.
Tania has been featured by the BBC, Huffington Post, Elle and Mother & Baby. She has also made television and radio appearances, speaking about living with multiple, complex chronic illnesses.
Through her content, Tania focuses on fashion, beauty and family with a disability. She shares fashion and styling tips for dressing with a dynamic disability, aiming to break down the stigma of using mobility aids as a young woman, while increasing disability representation and inclusion. Tania also offers glimpses into her life as a disabled Mum and how she navigates the ableism and inaccessibility she faces on a daily basis. Tania is passionate about making the beauty industry more accessible to people with allergies, eczema and other chronic skin conditions.
Tania has developed a love for analogue photography and enjoys experimenting with different ways of expressing herself through photography and videography, sharing her unique perspective of seeing the world through green tinted glasses.
Zoe Visual Art (Zoe Milner)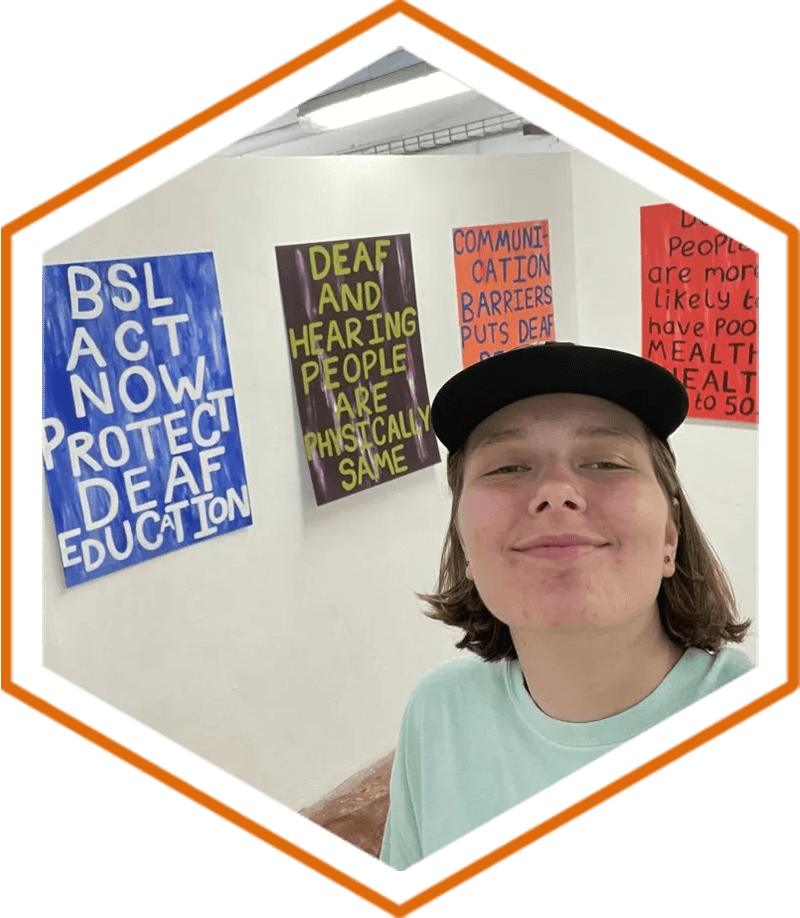 Zoe Milner is an artist and activist. Since being awarded the D/deaf, disabled or neurodivergent artists bursary as part of City Arts' RESIDENCE project, her artwork has gone from strength-to-strength, and has been recognised in national news.
Zoe is profoundly Deaf and final year BA (Hons) Fine Art student from Nottingham. Zoe's artwork experiments with provocative and colourful typography on a larger medium of painting, inspired by the BSL ACT NOW campaign, to educate the audience with a woke-call about the reality of Deaf community, highlighting their much-needed attention and equitable justice.
---
Join us on our Digital Accessibility Matters campaign!
We need the help of fellow A11y advocates to help spread this important message far and wide to as many people and organisations as possible.
Here's how you can get involved:
Don't forget to tag us @HeX_Productions and use the hashtag #DigitalAccessibilityMatters!