Thank you for your interest in supporting this important campaign. HeX Productions are passionate advocates for digital change and it's great to see this matters to you as well.
Our Digital Accessibility Matters Toolkit provides everything you will need to help support this campaign by spreading the word and raising awareness across your online channels. These resources will be available throughout the campaign and are free for everyone to use.
Included in the toolkit:


one billion people across the globe have disabilities
---
Campaign dates
Our Digital Accessibility Matters Campaign is running between:

01 August – 03 December 2023
Though our campaign is launching on this date, it will be an ongoing crusade, striving to shape the digital world into becoming an inclusive online community for all!
---
How you can get involved and make a difference
We are hoping to get as many people talking about the crucial need for good digital accessibility, and raising awareness over as many social platforms and websites as possible.
If you're an advocate for positive change and a fellow A11y, then we need your help!
There are many ways to do so, such as: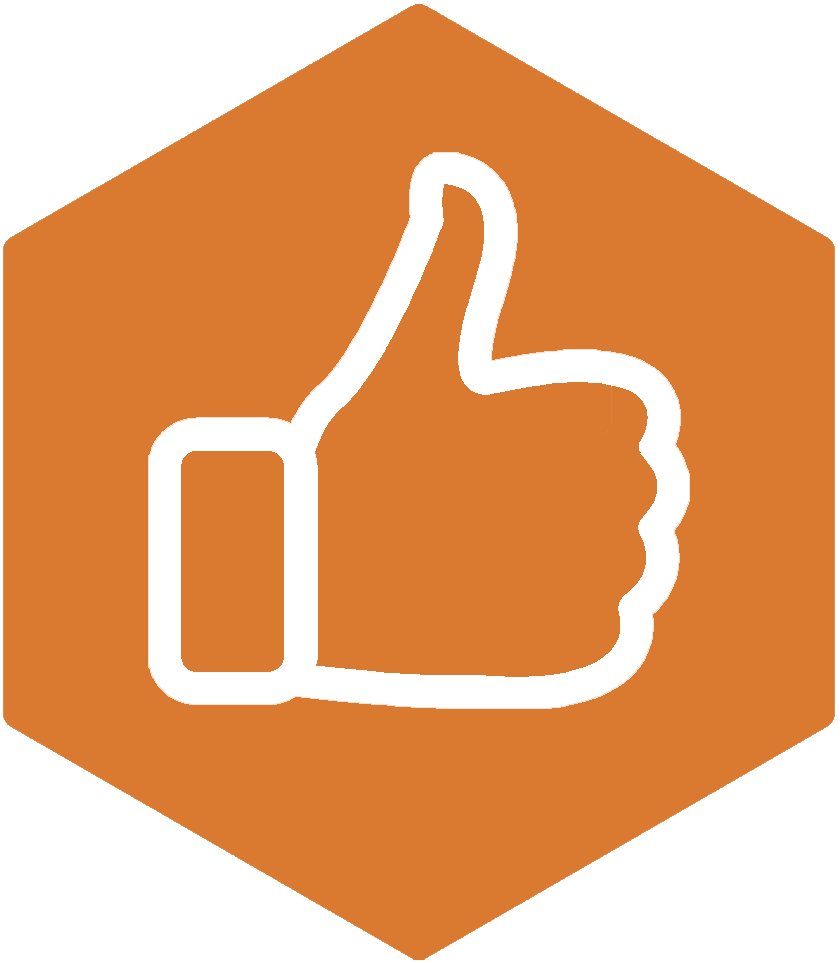 Using our social media graphics and messaging found below, across your digital platforms.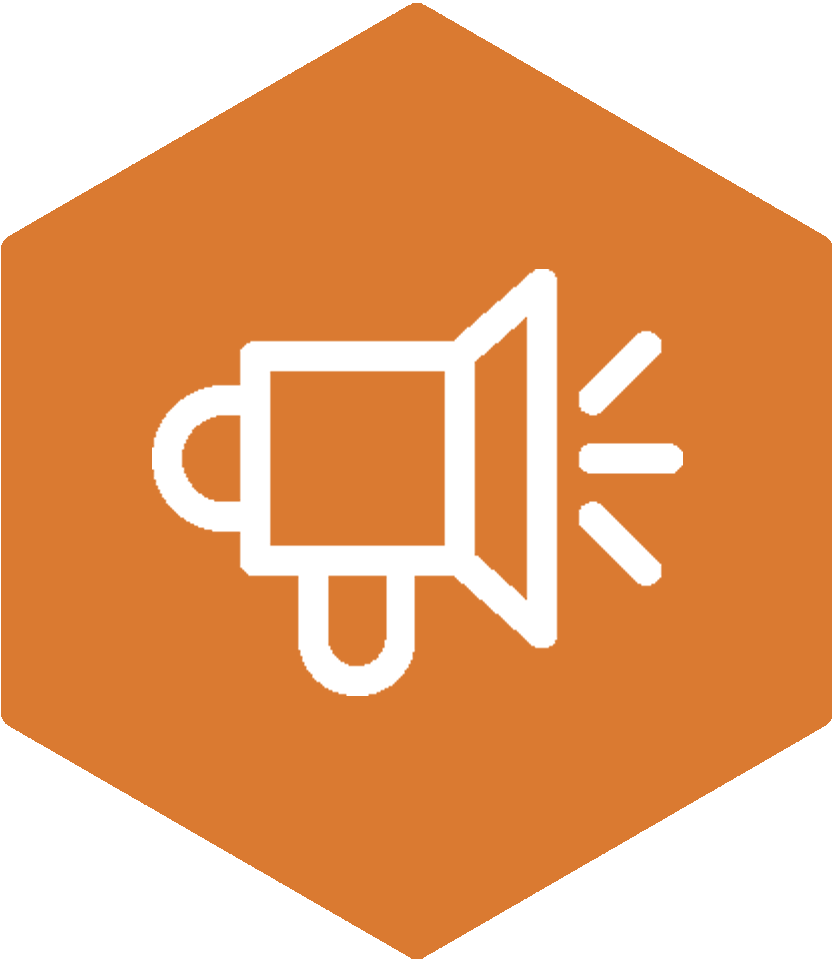 Sharing your experiences about poor digital accessibility and tagging us @HeX_Productions.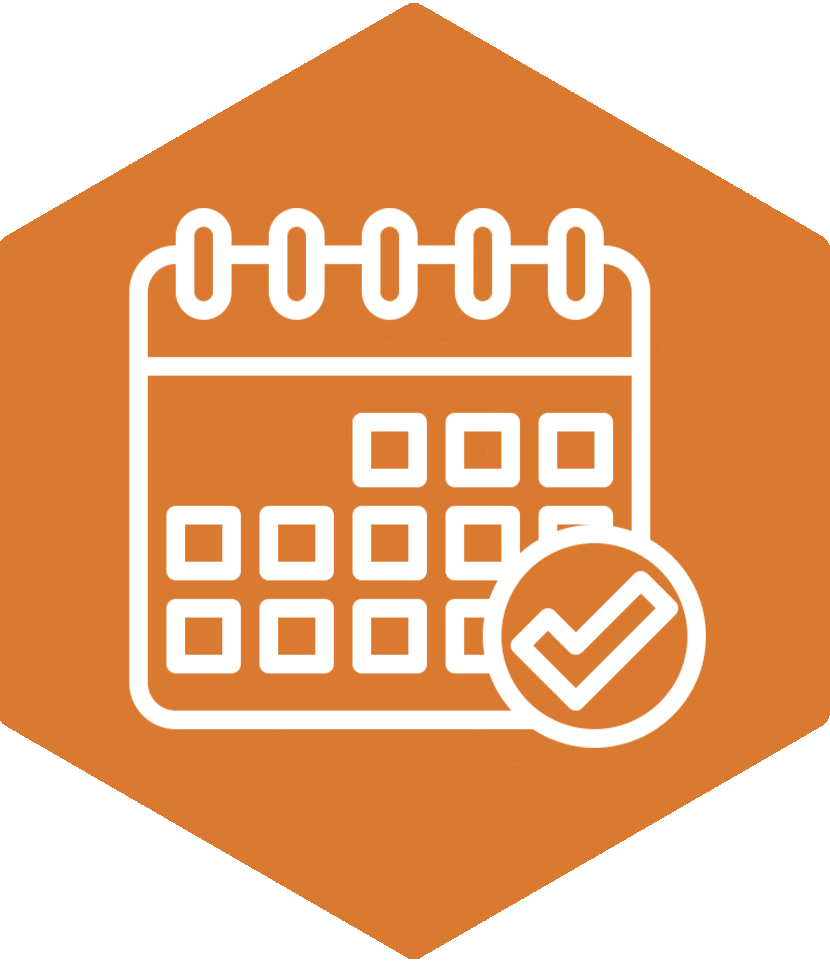 Let us know if you are holding your own activities or events for us to also share online.
Working together, we can show organisations and individuals that Digital Accessibility Matters!
---
Digital Accessibility Matters campaign materials
Use our free social media assets and take part in our Digital Accessibility Matters campaign. Anyone can use these materials, or make their own, to help in creating a positive change for people affected by poor digital accessibility around the world.
Downloadable campaign logos
Downloadable social media graphics
Join us on our campaign to help create an inclusive online world.
Use our free social media assets and help us to spread this important message across your platforms.
We'll be adding more, so keep checking back and sharing.
Don't forget to add that all important alt text when using the imagery!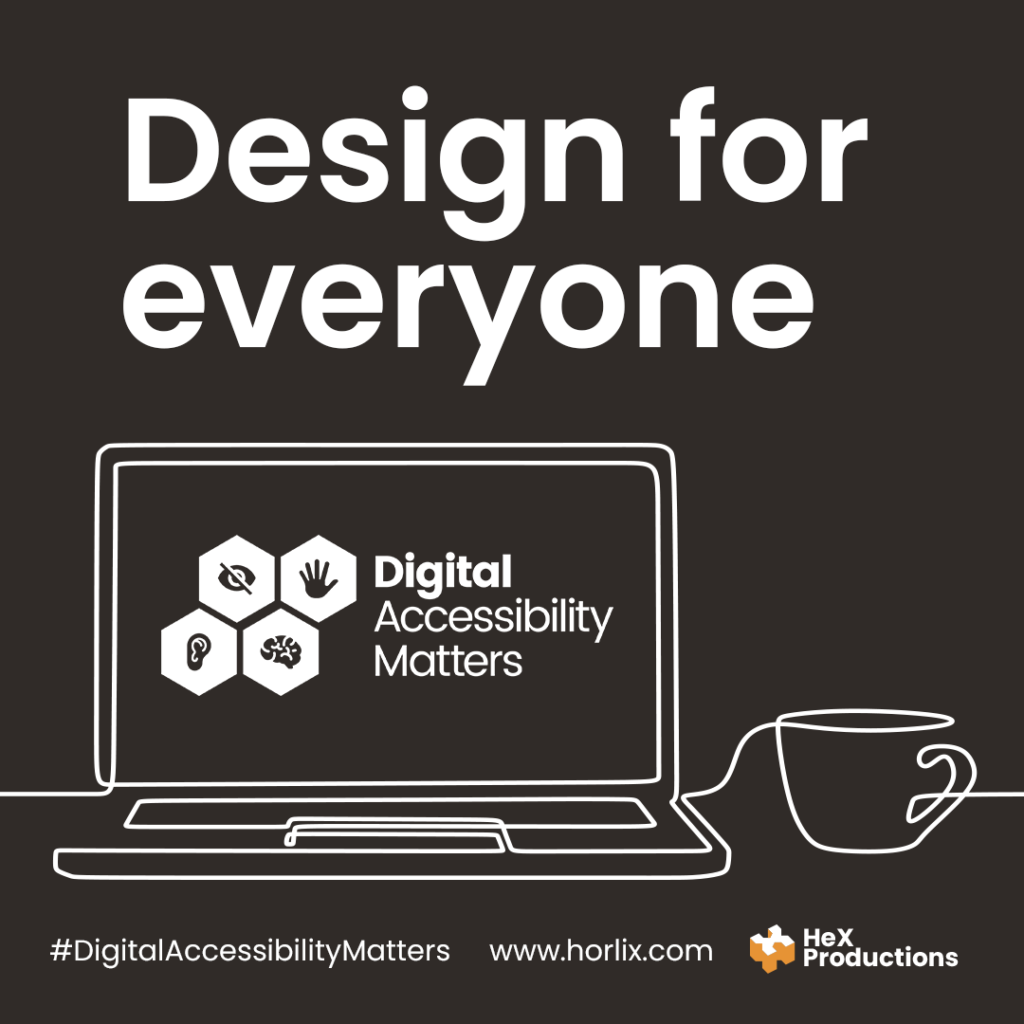 ---
Upload your photographs and show that Digital Accessibility Matters to you and your organisation
We've created some great templates that you can upload your own photographs to. Whether as an individual or as a whole team, this is a great way to demonstrate that you are committed to building accessible online platforms.
Upload your photographs and download the template to share across your social media channels. Remember to use the hashtag #DigitalAccessibilityMatters and tag @Hex_Productions!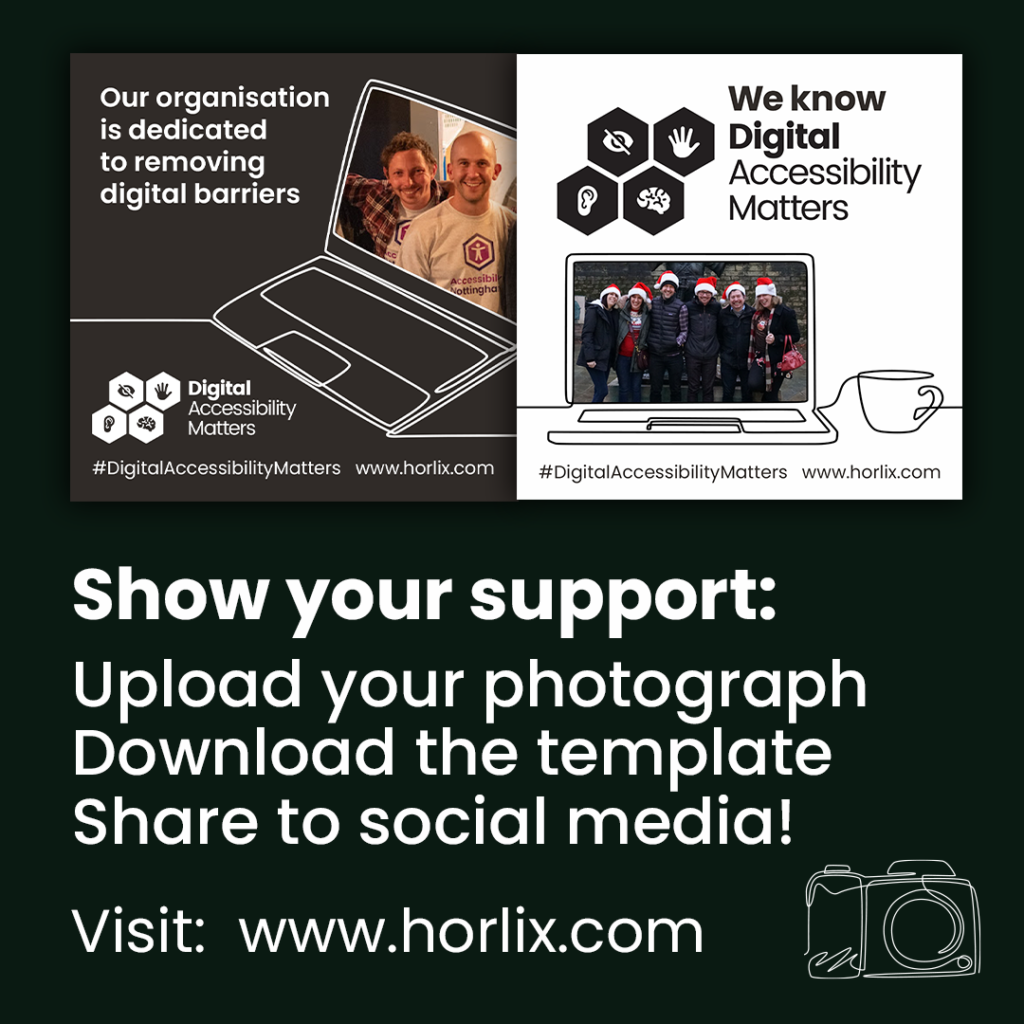 ---
Use our digital accessibility-related GIFs
We have a range of digital accessibility-related GIFs available to use on your social media channels.
These can be found on our brand channel via GIPHY.
---
Suggested social media post messaging
Copy and paste the following messaging into your social media channels:
Post 1:
We stand against inaccessible online platforms!
It's time to start putting inclusion, user needs, and accessibility at the heart of organisations. Together, we can make lasting change and build an inclusive online world: https://zurl.co/cgCf
#DigitalAccessibilityMatters
Post 2:
Poor digital accessibility is not because of a problem with technology. It's a problem, because people aren't creating their online platforms to be inclusive.
It's time to change that because #DigitalAccessibilityMatters: https://zurl.co/cgCf
#A11y #HexProductions
Post 3:
Our organisation understands that #DigitalAccessibilityMatters and it's time that everyone else became united in providing this basic human right.
Together, we can create a fair and equal online world, free from digital barriers: https://zurl.co/cgCf
#A11y #HexProductions
Post 4:
It's alright to admit if you aren't sure how to make your digital platforms accessible.
An important step in the right direction is finding ways to give all users an equal experience when online: https://zurl.co/IMRt

#DigitalAccessibilityMatters #HexProductions #A11y
Post 5:
The best way to get through to organisations who aren't taking accessibility seriously, is to hear it directly from online users. So, if you come across an inaccessible site, it's important to report it: https://zurl.co/Hd75
#DigitalAccessibilityMatters #HexProductions
Post 6:
There's over 1 billion people worldwide with some form of disability. The likelihood is, every one of us will require extra assistance at some point in our life to access digital platforms.
We all have a part to play in building an inclusive world, #DigitalAccessibilityMatters!
---
Campaign hashtags and social media tags
Hashtags to use
Use the hashtag: #DigitalAccessibilityMatters
Other suggested hashtags: #A11y #HexProductions
Social media tags
Follow us on social media and share our important awareness raising messaging.
If you are hosting any digital accessibility related online activities, be sure to tag us in your posts and we'll join you in spreading your events and experiences even further:
---
Digital Accessibility Matters campaign collaboration
If you're a passionate disability influencer or a organisation that supports disabled people, it would be great to work together on this important campaign.
If you have any questions or are interested in collaborating with the Digital Accessibility Matters Campaign, please email HeX's Digital Engagement Manager, Cheryl.
---
Useful resource links
---
Need advice about the accessibility of your website?