It's been an eventful year at HeX Productions, giving the gift of accessibility across the land. With the year coming to a close, we wanted to share with you the hard work and achievements from our dedicated team over the last year.
Shaping the future of accessibility
HeX is passionate about shaping the future of digital accessibility. That's why we gave two work experience students and a university placement the chance to gain experience from our team.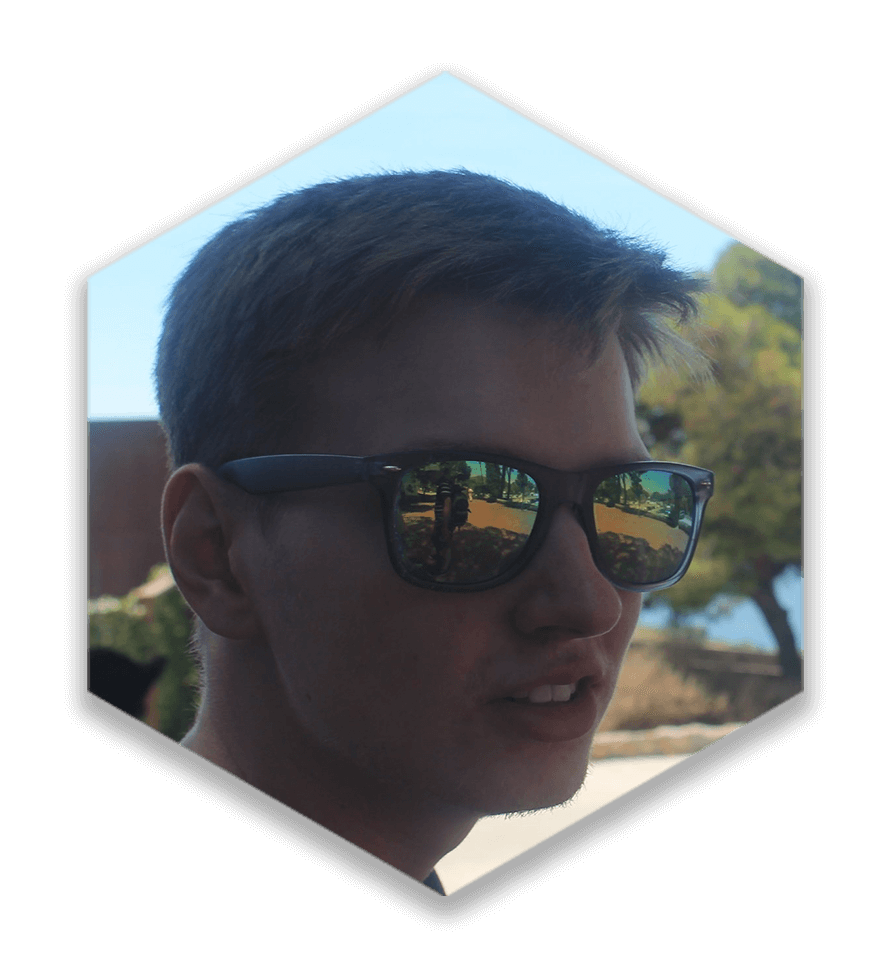 We were first joined by Chris Goodwin, a keen graphic design and digital media student from Confetti Institute of Creative Technologies. Chris came to Hex as part of a 10-week placement, throughout that time we gave him an oversight of why digital accessibility is important and how to design in an inclusive way. Read about his a11y journey with our team.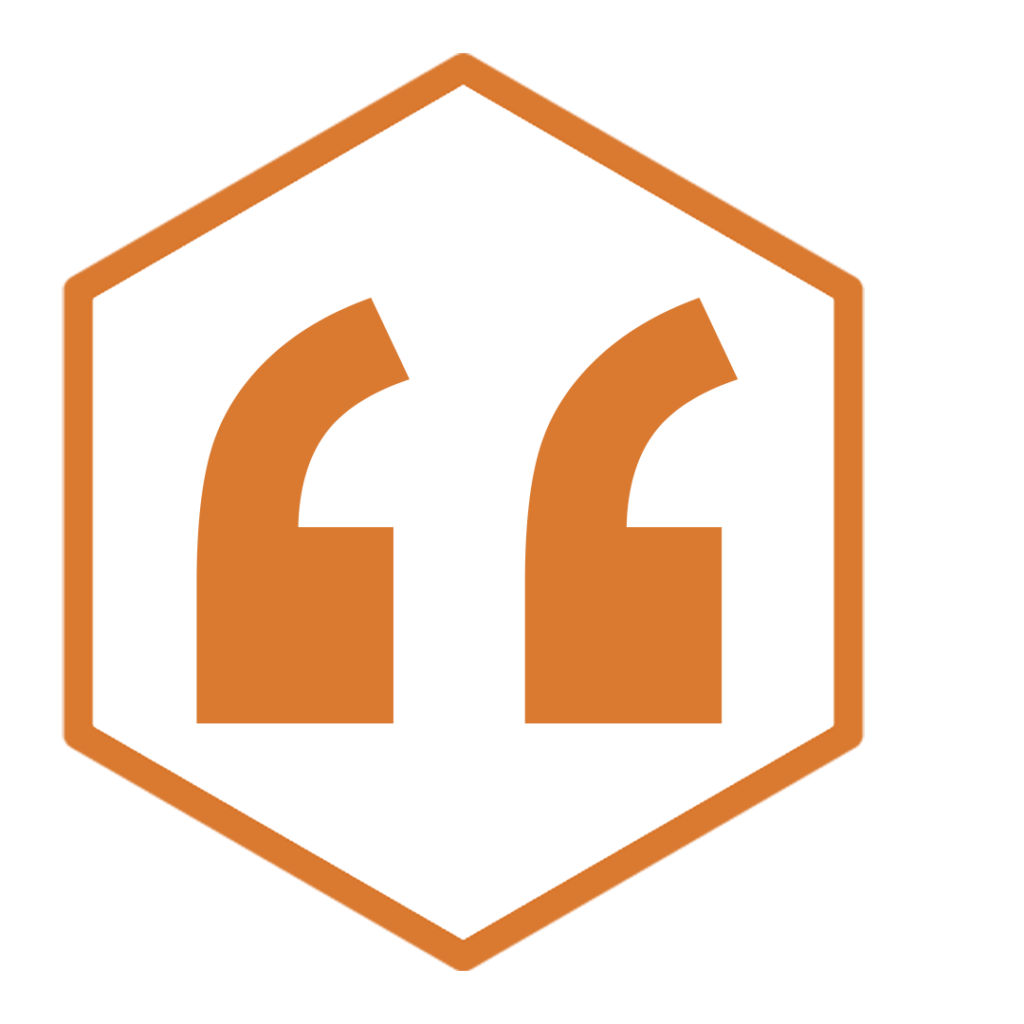 I've learned a lot about the industry of graphic and web design, and practices to ensure that everything is user-friendly. Things that without HeX, I doubt I would have learned. I can now make my design work accessible.
Chris Goodwin: Graphic Design & Digital Media Student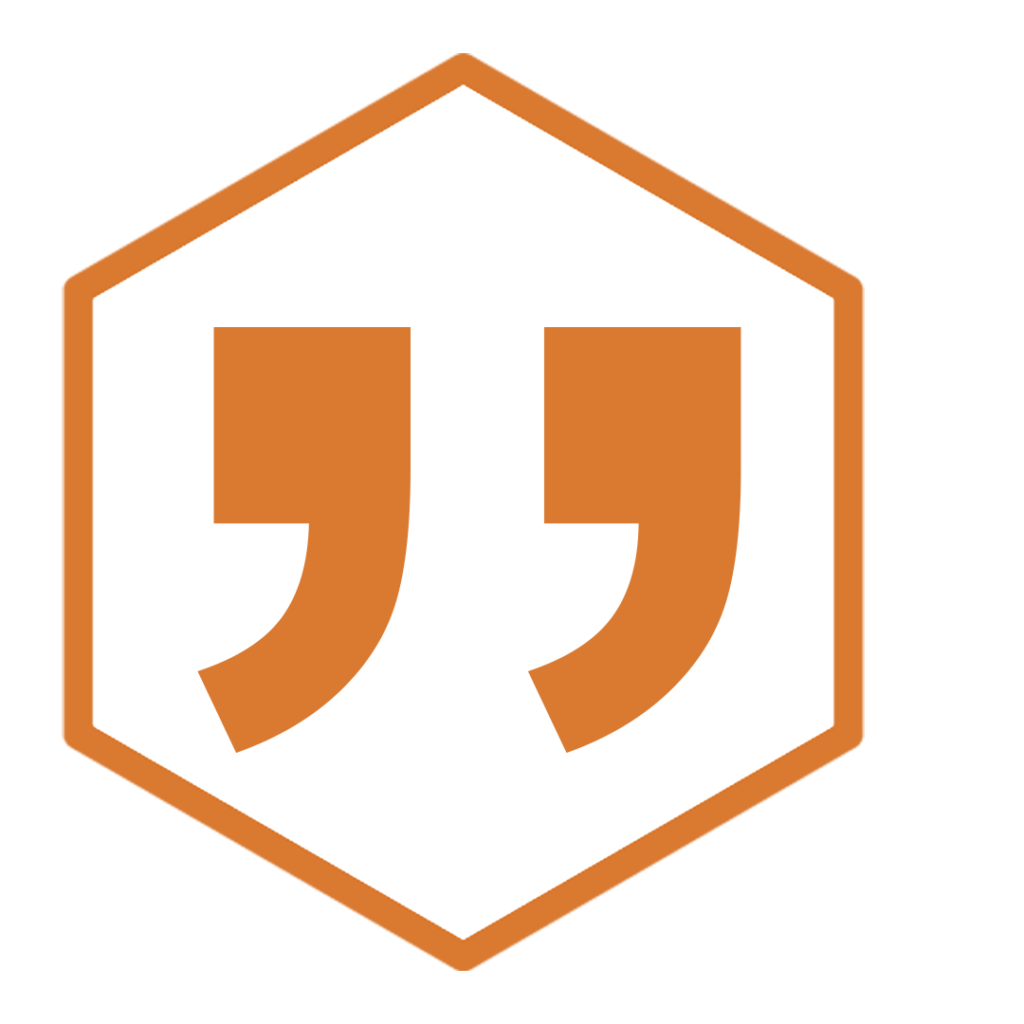 Emily Bailey from Hall Park Academy, and Prentice Reek from John Flamsteed Community School then made the marvellous choice of joining our team on work experience. Both gaining vital accessibility knowledge that they could take forward into their future careers.
Our Creative Director, James, has also been striving to spread the word about inclusive design. Presenting a series of interactive workshops and sessions for Confetti's Content Creation Students, as well as being a guest speaker at Nottingham's Industry Week.
---
Raising accessibility awareness over social media channels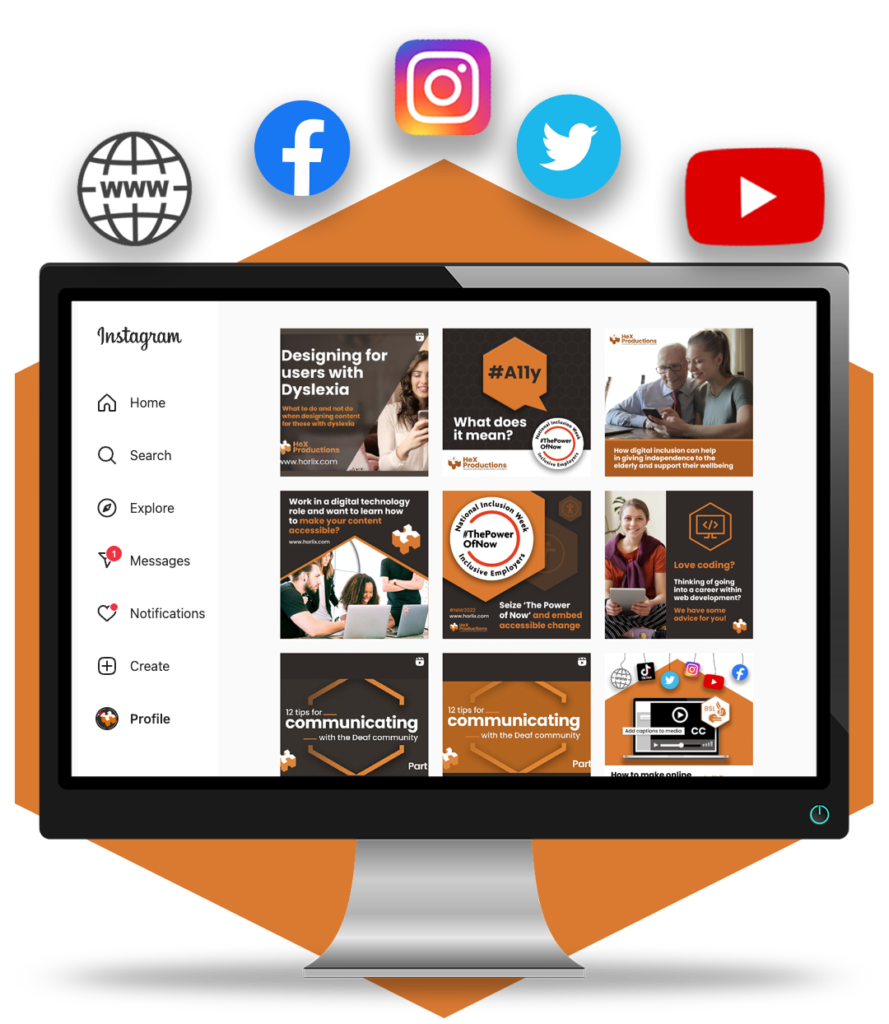 Along with creating social media content for our dedicated clients, we've been hard at work raising awareness of accessibility barriers over our social channels. Producing over 30 inspiring blogs and hundreds of a11y posts, resulting in 40% increased website traffic to our vital resources!
You can keep up-to-date with the latest HeX news and accessibility features that emerge over:
---
Working with public sector and higher educational establishments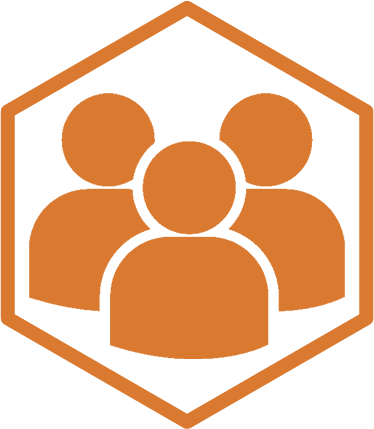 This year, we worked closely with 19 global universities and higher education providers, including leading UK educational establishments such as King's College London, Queen Mary University London, University of Nottingham, Bishop Grosseteste University Lincoln and Nottingham College. Using our specialist WordPress and Terminalfour development skills to transform their platforms and ensuring that current and future students can all access their content no matter what device they may use.
Our public sector experience has assisted a number of local authorities in 2022. Including Newark Sherwood District Council, Rushcliffe Borough Council and Broxtowe Borough Council. Making sure they meet with Public Sector Legislation and meeting with Web Content Accessibility Guidelines (WCAG) Level 2.1 Level AA standards. In turn, enabling local communities to all access their vital information and services.
---
Translating videos into British Sign Language (BSL)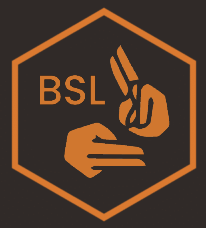 As there are more than 180,000 people in the UK who use BSL to communicate, HeX is proud to be able to offer a BSL translation service.
HeX's British Sign Language Translator, Simon Miller, has been hard at work translating videos into BSL for the likes of the RiDC. Along with filming top communication tips to raise Deaf awareness.
Find out more about BSL Translation Service and Deaf Awareness Training.
---
Accessibility support and accessible web development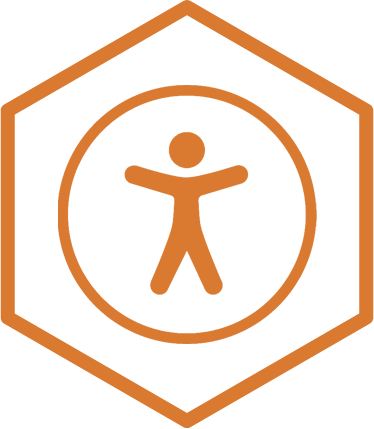 We're delighted to say that we've provided accessibility support across seven organisations this year. Giving advice and hands-on accessibility fixes for:
Bishop Grosseteste University
Canonical
The Centre for Effective Dispute Resolution (CEDR)
Queen Mary University London
Newark and Sherwood District Council
Nottingham College
University of Nottingham
We've also had some exciting 2022 development projects!
Designing and building The Employers Network for Equality & Inclusion (enei) an accessible site. Providing a complete end-to-end accessible solution with a striking design. Developed to have robust search and filter elements, a private members area, and an accessible forum. Training site editors on how to maintain and update their new site, in an accessible way.
Bulletin designed Fiske's new website and our experts transformed these prototypes into a new striking platform.
HeX developers have implemented accessibility fixes across Queen Mary University London's web estate. Nottinghamshire Deaf Society and Live Art Development Agency (LADA) are now also embarking on the same accessibility journey.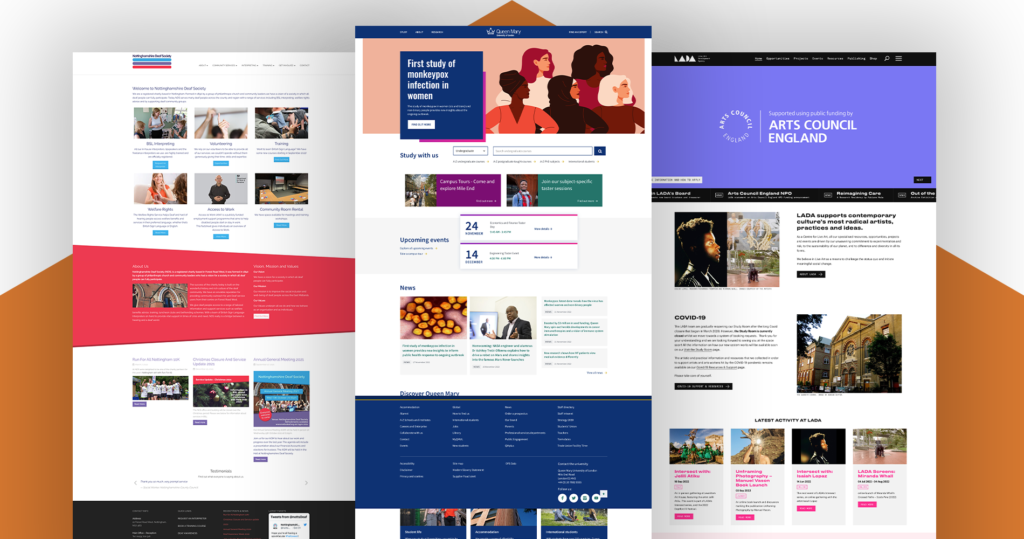 ---
Keeping organisations secure and up-to-date through maintenance support
Our website maintenance packages ensure organisations stay secure, accessible, and up-to-date with the latest functionality and features that may emerge.
Our bespoke packages range from hosting and security, accessibility checks, SEO and analytical data, plugin, theme and core updates, technical or development support, and content and social media support.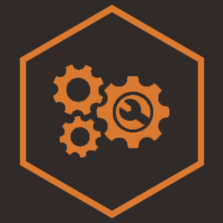 This year, we're proud to have provided site maintenance for clients such as:
Broxtowe Borough Council
Bulletin
Confirm A Kill
Genius Within
The NHS
Nottingham Partners
NUH Life
Rushcliffe Borough Council
Shaw Trust Accessibility Services
Wilshire Service Users' Network (WSUN)
---
Providing website accessibility testing to check for online barriers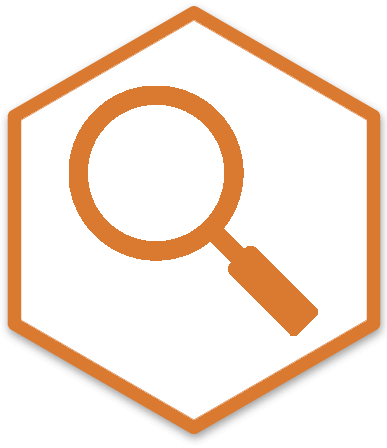 Accessibility testing is crucial to make sure that a website is accessible and easy to navigate for everyone.
We've conducted automated, manual, and technical accessibility testing to ensure that students have equal access to web content at Bishop Grosseteste University, University of Nottingham, and Nottingham College. Also, testing Future's Tech Radar and Women & Home publications are accessible to all of their readers.
---
Upskilling organisation's accessibility knowledge through robust training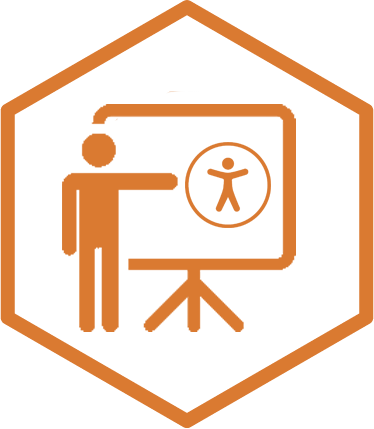 We've been upskilling organisations on digital accessibility through our bespoke training packages. Both online and in person, we've provided accessibility awareness, content editor, developer, and audit training to Invuse, Kings College London, Nottingham Community Housing Association, and global computer software giants Canonical.
Giving them the skills to embed and maintain accessible content and platforms. Making sure that everyone can utilise their websites.
---
Your HeXcellent team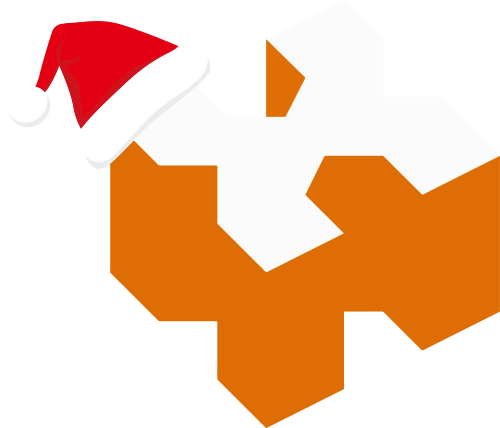 Your number one accessibility team has recently celebrated the completion of 1000 project tasks!
We're proud to say that in 2022 we've supported over 40 organisations on their accessibility journeys. Let's see how many 2023 brings!
Thank you to all of our clients that we've supported in 2022 for choosing HeX to guide you through your accessibility journey. We hope you all have a Merry Christmas and a Happy New Year.